Diary of Silvia
matrilineally Addini based on birth in Pisa, Italy Jus Sangue
CON LE PERDITE DELLE 'SCOMESSE' BASATE SUL SPERGIURO IN QUANTO RIGUARDA GIGLIOLA MARIA ADDINI, CITTADINA DOPPIO CITTADINANZA ITALIANA E STATI UNITI D'AMERICA E SUA UNICA FIGLIA NATA IN ITALIA, SILVIA STEIN, PROMUOVIAMO LA RIMOZIONE DEL UFFICIO DEL PRESIDENTE D'ITALIA E IN SUO POSTO UNA FORMA DI POTERE ESECUTIVA CHE COSTA MENO E DURA PIU' A LUNGO PER CUSTODIRE IL PATRIMONIO ITALIANO E LE FRONTIERE D'ITALIA
RESTAURO MATRIARCALE BASATA SULLA CIVILTA' ETRUSCA/EBREA (MOTHERLAND BORDERLAND WITH HELP FROM RUSSIA AND SPECIFICALLY V.I. VERNADSKY FEDERAL UNIVERSITY)
(Arline Kercher, and in her demise Stephanie Kercher with extreme Spetsnaz style training, is Marquess responsible for Italy's borders and keeping British, U.S. and Irish spies out of Italy and Italian territories is the stand-in for Queen Gigliola in preparation for her Coronation)
Monarchia Italiana usando modelli di compensa sindacali per cittadini,
lavoratori e militari con atti pregiudiziali come nel modello usato in Crimea contro gli ONG particolarmente Britannici o ONU o associati con ambedue Protestanti o Cattolici dopo il Secondo Vaticano, i uomini, giovani, e abili per eradicare nazismo, fascismo, e ogni elemento cui a contruibuito alla coltivazione dello stato islamico cui e' sinonimo con il fascismo in violazione della Constituzione dell'Italia dal 1948 (
Lifton, J. 2000. The Nazi Doctors: Medical killing and the psychology of genocide. NYC: Basic Books.

)
Silvia Stein sophmore year Zweibrucken American High School at Zweibrucken Air Force Base, Germany with a matching facial profile to Meredith Kercher (right click on 1978-1979 yearbook to open larger multi ethnic context in a new tab)

Below is an example of American School of Florence Veteran's Administration family profiling file based on gossip in high school and post WWII GI Bill housing (right click to enlarge in another tab) in a poor 'white trash' area of Spokane, WA USA that was under 'schooling' of Shadle Park high school bullying to ruin academic attendeeship as a pattern to avoid ethnic discrimination against non-Catholic Italians in Washington state.


The official typewritten hand-out to American School of Florence students from their male supervisor (now at the International School of Geneva, Switzerland) was for the ski trip after our ASF trip to Lurisia in 1979. Jolita Trahan, very culturally savvy regarding issues of students and stalkers, was our supervisor. After dinner my 'face' was briefly missing which seems the issue in my 'file' that then followed me my senior year at Spokane, WA Shadle Park high school whence during my pre-autumn interview with the school counsellor with my mother present he said that I'd had an abortion or a baby by my 'file' he possessed without him having access to my Department of Defense medical file since 1963 which at the time was at Fairchild, AFB, WA. I took his lie as anti-Italian since my Tuscan accent was quite strong and I and my mother are from Italy, and he had many wrong 'facts' about myself including stereotyping my ASF high school group as "special education" for autistic since on file the school only had 32 students in the high school - I corrected him and clarified we were an international student body from South Africa, Iran and others all highly intelligent - perhaps inadvertently passed on from the 1979 ski trip, perhaps generated from the Lurisia hotel staff if not from our own ASF group. I had my own Olin skis from Kreuzberg Kaserne PX, thus I did not rent hotel contracted skis and often hitched a ride from the slopes with other skiers to beat the bus, and in Germany two years before I learned at a U.S. military families ski school in Garmisch and had become quite good skiing paths off the main slope (cat trails) without a partner, on my own without problems because of the proper military etiquette in Germany at ski resorts. I encountered a situation of a possible abduction intent (we still had the Brigate Rosse taking hostage American supporters and once in a while car bombs targetting American military and my Mother's cousin was married to an Italian officer, former POW of the British in north Africa, Ferdinando Incoccia, who was a PCI strategist linked to the BR), on the 1979 ASF ski trip, tired after skiing whence an Italian soldier, an Alpino about the height and slim build of our Headmaster H.G. parked outside the hotel in the evening, tried to pick me up with his automobile with the excuse of wanting to chat, he drove a small Italian used car I'd seen near the ski slope parking previously, and he was parked outside the hotel as I went out to the hotel's treed park for a walk to get some fresh air after dinner where I felt a little 'crowded'. I was friendly at first, probably because he appeared like a H.G. Headmaster "meme" and told him he could write me a postcard, I stupidly gave him my address since he identified himself as military, and thought that would be that. He seemed a little like a 'set up'. Sometimes police or military did passport checks although the hotel had verified my US citizen status and passport. Though he became insistent, almost like he did not believe my address in Florence since I was at the time in Lurisia. After some unwanted struggle I still fully dressed and unharmed got away from him, he'd unfastened his belt, and I distanced myself taking advantage of the fact that as a skier I actually was stronger with kicking him off, I did not have the impression he could really speed downhill giant ski slalom like Tanzar from Iran and Peter in our group who showed me how to gain speed on my Olins by tucking in with my hands, and managed to pull out my Department of Defense ID card from my little Gucci purse listing my Dad as a full colonel and that I would turn him into my room mate if he followed me into the hotel - our Supervisor Jolita was my room mate! I knew if I turned him in I'd ruin his career forever and he saw my self confidence was justified by my military ID card. He seemed to think Americans an easy lay, and his intent was rape, though born and educated also in Toscana my Italian was better than his! I remember his face still, he had orangie hair, a short beard and mustache, and kind of bluish eyes. He desisted and I remember I was so upset I went to the hotel bar and ordered in fluent Italian a grappa, the bartender gave me a very tall glass of grappa, seeing me upset, my first hard drink ever, I downed it and went up with the elevator as two ASF'er girls stepped out, and just decided to forget about the incident of another soldier approaching an officer's daughter - soldiers try to upstage Colonels by going for their daughters. Our group was great and Jolita knew how to tactfully distance stalkers and the two gossipers in the elevator who were of no help! Unfortunately gossip, although unfounded, did persist which probably required a change in policies. When Dad retired in 1979 the FBI and Veteran's Administration compiled a 'military family profile' on me and the Alpino 'incident' was included and applied to my high school and university file in Spokane where Dad and moved back to a 'white trash' poorer area of Spokane where he purchased his first house in 1949 circa while attending university ROTC on the GI Bill - the prejudice level completely interpreted my file out of context preceding what lead to the Meredith Kercher murder misidentifying her as myself on an Italian issued student visa in 2007 and without really ever informing me or my Italian mother so as to respond to the 'charges' that my abusive Dad then used to extort a perjurious divorce under 'mountain cabin law' whence the wife produced morally 'defective' children. Cabin law applied under a 'pino' planted over the 'cabin' that Dad built, with his own tools (part of his Mason Anglican Peabody-Wickham homesteading matrilineal status as the grandson matrilineally of homesteaders who built their own three story wood house acreage from scratch just west of the Hillyard area upbringing in Spokane), additions and a lean to garage to the original GI Bill house so that in 1980 when Dad then bought a schoolhouse making Dad Headmaster (whom the alpino memed - in Vietnam military commanders ran 'schoolhouses' as Dad is pictured below with a naked manneqhin and a young girl) under our local ski resort he used as a mountain 'cabin' Mom and I were living under Dad's 'cabin law' to then get his quickie uncontested divorce by defaming me and my Italian mother as 'immoral'. Fortunately after a Department of Defense audit after Dad's suicide (he had a heart condition and forcibly exhausted himself holding his handgun to shoot himself in case his heart did not fail - the Spokane Police Department who were called in to stop him wrote the report) his claims were not upheld and Mom is listed as his widow and Mom and I have his military 'household' we built up before his perjurious divorce as inheritance. 

Italy profiles Brenda Kuest as interrupting the attempted training extradition of the "wrong toilet" thus the case of US illegally trying to extradite or murder an Italian born citizen of an Italian citizen legally in Italy and under Italian law killing the wrong person to save an Italian is legal especially if vulnerable undergraduates and others on student loans are solicited, manipulated or threatened by U.S. authorities/banks, State Department/US Marshalls and faculty.
IN ACCORDANCE WITH REVELATIONS 2:14 VIOLATIONS OF PHYSIOLOGICAL LIMITATIONS IN DIET AND BEHAVIOR NEED PURGING SUCH AS HUMAN CANNIBALISM AND SEXUAL INFIDELITY WHICH THREATENS GENERATIONAL FAMILY HOUSEHOLDS AND BUSINESSES AS THOSE WHO EAT US (CANNIBALISM OF ILLEGAL HYSTERECTOMY TO DINE ON ITALIAN CAVIAR/EGGS) THEN MARKET AS DIGITIZED ELECTRONICALLY CONTROLLED SLAVE SEX LABOUR AND KILL US (FRAMING THE FAILED ILLEGAL EXTRADITION MISTAKING MEREDITH KERCHER FOR SILVIA FRANCESCA STEIN AN ITALIAN BORN GRADUATE STUDENT, DAUGHTER OF A Whitehouse CIA 0-6 PILOT AND DEVELOPER OF THE APACHE AND WHITEHOUSE PRESIDENTIAL BLACKHAWK HELICOPTERS,


FEDS' MAXI-IMBROGLIO CLAIMED, IN ORDER TO FORCIBLY STERELIZE A HOMOSEXUAL (homosexuality is a natural form of birth control and is not prostitution) TO EXTORT AND MARKET THE PRIZED CIA DNA OVARIAN EGGS, WAS NOT A U.S. CITIZEN AND ALLEGEDLY COMMITTED FRAUD IN OBTAINING FEDERALLY GUARANTEED STUDENT LOANS AS A FORMER DEPARTMENT OF DEFENSE CONTRACTED EMPLOYEE AT U.S. ARMY EUROPE HEADQUARTERS AND GRADUATE STUDENT EMPLOYED AS A TEACHING ASSISTANT (2000-2003) AT WASHINGTON STATE UNIVERSITY THUS THE ISSUE OF RETRO-ACTIVE DUAL-CITIZENSHIP SINCE 1963 SINCE CLEARLY D.A.C.A. IS NOT AT ALL APPLICABLE AND JUST A COVER-UP OF VIOLATIONS AGAINST THE 1948 ITALIAN CONSTITUTION AGAINST MALE FASCISM AND THE 1964 CIVIL RIGHTS AMENDMENT PROTECTING HOMOSEXUALS from being slandered by volbrecht and ormsby and vatican as autistic masturbators, whores and prostitutes for bisexuals/licking dogs/criminals to be raped straight under obamacare amandates AND ITALIAN ETHNIC MINORITIES AND U.S. CITIZENS LIKE ME BORN ABROAD IN ITALY AND DAUGHTER OF A DUAL CITIZEN OF U.S. AND ITALIAN NOBILITY STATUS
) TO TAKE OUR NATIVE ITALIAN FOOD AWAY FROM US. MONOGAMY ENSURES FIDELITY IN CASES OF 'EATING DISORDERS' IN SUBS WHO OTHERWISE ARE EASILY DISORIENTED, LIKE SLUTTY DOGS, CANI in italian referring to ameri-cani RABIDLY LOOSING CONTROL.

TO PROHIBIT ALL TO ROCKWOOD CLINIC, PLANNED PARENTHOOD, AND ROSAUERS/HUCKLEBERRIES EMPLOYEES ENTRY INTO THE EUROPEAN UNION AND ITALY AND ITALIAN PROPERTIES AND ITALIAN HERITAGE SITES INCLUDING ITALIAN RELIGIOUS HERITAGE SITES USUALLY UNDER LATIN RITE, AND BOYCOT ANY ITALIAN PRODUCTS SUCH AS RED WINE, ANY PRODUCTS FOR THEIR 'WHINE' BAR INCLUDING VIDEO OF PREPLANNED STAGING FOR FACEBOOK/TWITTER SOCIAL MEDIA WHINING INTERACTIONS/HARASSMENT, COFFEE, OLIVE OIL, CHEESE, MEATS, BEER, PASTA, TOMATOES, FLOUR, SPICES, CHOCOLATES, CANDY, ETC. TO ANY ROSAUERS AND HUCKLEBERRIES OPERATION AND EMPLOYEES AND TO DISQUALIFY IS EVERY FORM OF TESTIMONY GENERATED AGAINST SILVIA FRANCESCA STEIN, AND CONFISCATE ANY AND ALL PROFITS FROM ILLEGAL AUDIO AND WI-FI OR INTERNET SURVEILLANCE, PARTICOLARLY FROM ROSAUER'S AND ANY OTHER UNITED RETAIL MERCHANTS INDUSTRIES, AND PERSONS(veterans' administration enlisted mafia targetting officers and their families in audio-visual bait-and-switch style tactics baiting the elderly, the handicapped, and officers with PTSD through mobbing style interchangeable tactics such as sound-bytes in DEFRAUDING the Mother, an Italian citizen, of Silvia Stein, in fraudulently involving themselves in the illegal trafficking of an Italian citizen's daughter born and educated in Italy, Silvia Stein, and in trafficking illegally Silvia Stein's ovarian eggs from an illegal complete hysterectomy for a benign cyst,these operants are illegal privacy violators in utilizing audio to internet hacking ploys), RITA DREAGER, HENRY (RICO) STEIN, III, HENRY STEIN, JR., RONALD DREAGER, ROSE MARY VOLBRECHT PHD, MARK MAYS, AND CHRISTINA (TINA) HUNT AND THE PUBLIC DEFENDERS OF EASTERN WASHINGTON AND ALL THE TESTIMONY AND ACCUSATIONS GENERATED BY THE POLICE, JUDGES AND PROSECUTORS OF THE U.S.A. WHICH UTILIZED PERJURY TO ILLEGALLY OBTAIN VARIOUS WARRANTS, INCLUDING A FISA WARRANT, IN RETALIATION FOR SILVIA FRANCESCA STEIN FILING HANDICAP AND ANTISEMITIC HARASSMENT AGAINST DEPARTMENT OF DEFENSE EMPLOYEES IN GERMANY AND A GERMAN CITIZEN LIVING IN WEINHEIM, GERMANY, GISELA WEINREICH.
http://www.lanazione.it/umbria/cronaca/delitto-meredith-sollecito-causa-ai-giudici-1.3033547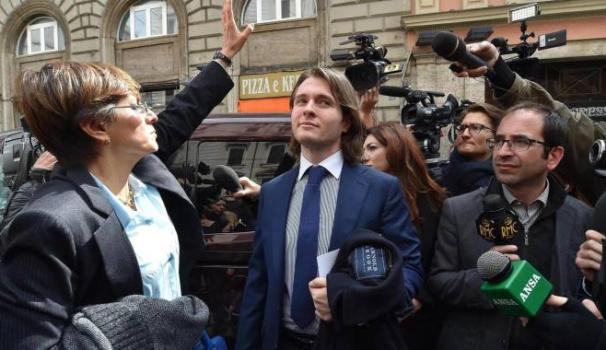 Rank and Order - Royal Princess

objective to wipe-out Islamic State, Tatar and their Diaspora, and Irish Republican Catholics and assets in Italy and confiscate Spokane Incorporated and Spokane Transit Authority, all Vatican properties with assistance from Laura Boldrini/Mafalda di Savoia both born and educated in Italy, as potential co-regent for Queen Gigliola, in case of any crisis, while steps are taken to promote the eldest daughter born in Italy, Princess Silvia born to Gigliola Addini, to inherit full Monarchical and Vatican responsibilities with restoration of her citizenship rights based on her Italian birth, Italian Matrilineal Grandparents and upbringing under a Knight loyal to the House of Savoia, Cavalliere Maresciallo Attilio Addini decorated for courage against the Austrians in WWI and covert Secret Monarchical Service WWII, biological inheritance, education and her having been employed in Europe as Sovereign over Italy and the confiscated Vatican territories in a system demanding absolute Loyalty as in North Korea.

Princess Silvia reserves every right to exercise physical acts of self-defense within the martial arts.

Later, steps shall be taken to assist Princess Royal Silvia's older sister, also born in wedlock though not in Italy, to her rightful position as Dauphin Princess Royal after she is awarded her Italian citizenship. Meantime first step is Queen Gigliola, and Princess Royal Silvia to secure the Monarchy as private property like North Korea as a buffer between Africa and Europe with assistance from Laura Boldrini and others.
QUESTO E' IL PROGETTO DI RESTAURO D'ITALIA COME UNA DESTINAZIONE TURISTICA DI QUALITA', E NON DI MASS TRANSIT NE DI STARBUCK'S NE DI MCDONALD'S, USANDO IL MODELLO DI TRASFERIMENTO COME FECE LA REPUBLICA AUTONOMA DELLA CRIMEA, PER RESTAURARE LA NOSTRA ALLEANZA MONARCHICA STORICA CON L'EUROPA CONTINENTALE, RUSSIA, TURCHIA, IRAN, E GRAN BRETAGNA CON LA SOVRANITA' D'ITALIA RESTAURATA CON ITALEXIT PRESSO LA MONARCHIA ESECUTIVA D'ITALIA MATRILINIALE DI PRIMAGENITA DISCENDENZA DA ISOLINA GUERRINI D'AREZZO

Come i Russi e filo-Russi dobbiamo sterminare lo Stato Islamico, e isolare Irlanda, Stato Vaticano, Polonia e altri trafficanti criminali di esseri umani. Questo e' facile. Con Hillary a lavori forzati la Rodham Clinton cambiamo rotta di 180 gradi sterminando tutti i partecipanti nel progetto di donazioni sperme e ovarie e femminicidio cui ha lanciato i maschi (Rich/Rick/Ricky/Rico ... etc.) e le donne sotto di loro e invece diamo prima cittadinanza alle coppie etero che hanno avuto figli naturalmente in matrimonio o per sbaglio prima del matrimonio, non fuori, e alle donne e uomini omosessuali che praticano monogamia. Questa linea e' entro le leggi canoniche nella fondazione di ambedue chiese Ortodosse e Romane. Abbiamo visto i filo-Russi in Ucraina prottegersi presso la imposizione della lingua Russa e in quella lingua votare contro l'occupazione illegale da Kiev.
Ora l'Italia deve proteggere la Sua lingua e votare contro i potenti di Berlino che manovrano l'Unione Europea da Brussel.

Il saccheggio d'Italia e' fermata come descrive Albert C. Baugh nella "

Storia della Lingua Inglese

" (1963) doveElisabetta I fermo' il saccheggio d'Inghilterra che il Vaticano e i suoi monasteri/castelli promuoveva per 500 anni con i 'religiosi' dietro le mura mentre come il Papa predicavano niente mura - e' facile fermare senza mura i saccheggiatori d'Italia tagliando i wi-fi e i telefonini mobili in nome della protezione della lingua Italiana di Dante che stabilo' il modo di pensiero e di azione - e' in base una legge di purita' cognitiva che non discrimina a base di pelle ne sesso e invece discrimina in base di stile cognitivo di communicazione.

 
Per la convenienza dei nostri critici mi spiego in Inglese - se avete studiato Dante non c'e' da leggere tutto il testo seguente -
GOAL IS A SELF-SUSTAINING ITALIAN ECONOMY BASED ON POST-MORTEM FORENSIC INTELLIGENCE UNDER ITALY'S MINISTRY OF ARTS AND CULTURE, ITALY'S COMMUNICATIONS FOURTH ARM OF GOVERNANCE (ELECTRONIC AND PRINT MEDIA), ITALY'S MILITARY AND MYSTICS [currently
Roman Catholic, Protestant, and Muslim (except Sufi) doctrines deny reincarnation thus confirmed Roman Catholics and other faiths of denial are excluded from related employment positions, particularly if they order and eat in togo/toga parties]

.

 

The following steps are required through restoration of basic military coordinated actions utilizing levels of, or similar to, Guardia di Finanza (Military Accounting Officers), Carabinieri (Military Police), and US Marine Corps (specialized air-sea-land tactical forces upholding the highest moral standards and honor as a U.S. presence in Italian territories) as the 1948 Italian Constitution foresaw in the collapse of civilian governing bodies and Italian government under the restoration of Martial Law and the Executive Italian Monarchy.

 

In the case that Hillary Clinton Italy shall not recognize the validity of in-family fascism nor polygamy which are in violation of Italy's 1948 Constitution prohibiting male fascism under the surrogate babies of history of illegal human and organ section trafficking in the form of sperm and ovarian eggs that are treated under the Italian Executive Monarchy as spam leaf advertising in the form of printed children and to be purged (post-partum) in accordance with anti-racketeering and terrorism laws confiscating and disposing of contraband and materials promoting fascist Islamic State demagoguery pamphlets and leaflets from all Italian territories as an Executive Order against invasive foreign advertising threats and interference of a democracy requiring Executive Military Actions in the form of Absolute Monarchical Powers (Exodus 11:5).This is in line with another European precedent, the Holodomor in Ukrainewhence rapists invited to dinner ate the roasted child as lamb. Bill Clinton and his fascist transfer to Hillary and Chelsea and the involvement of Pope Francis and Ratzinger, Barack Obama and other men from Vatican, Britain, USA, and elsewhere through the lie that subordination of women to sperm makes them Islamic State Caliphs in Italy or anywhere is Fascism and is in violation of the basic values of a Democracy and is reason according to the Italian Constitution of 1948 to dissolve the current Italian Government and restoration of a non-fascist and Matriarchal Italian Executive Monarchy to balance against male and especially the Vatican's fascism in the European Continent.

 

Anyone involved with the Patrick Lumumba stand-in ploy utilizing bait-n-switch john-prostitute tactics used by the police in the ring of the Clinton/Planned Parenthood/Mary Schultz atty./RM Volbrecht/Spokane Democrats NAACP/WSU-ACLU(Maxey/Imbrogno/Cooley/Gruen/Grion/Merkel) illegal ovarian egg trafficking for hy-bred 'face' advertising babies, the ultimate of male narcissism in the form of 'sperm donors', is not in any manner allowed on Monarchical properties, and possibly excluded from all Italian territories.

 

As the former male fascist King of Italy was banned from Italy for life any Clinton affiliated family members, including Hillary, are banned from entering any Italian territories for life, unless a special provision is cleared for Cecile Kyenge, Amanda Knox, Monica Lewinsky and Sarah Ferguson to do a sit-in on the Italian Throne/Toilet/Hillary Rodham even if she is not elected. Thus we utilize Hillary Rodham for covert operations to ensure a profitable and sustainable Executive Italian Monarchy allocating to Hillary the protection of Monarchical Liger.

 

Historical preservation of the atmosphere of the various historical cultures of the Italian peninsula shall facillitate consulting and dining censoring any advertising through the vulgar American-English idioms such as "but" ("butt") (replaced with "and" such as in 'I would do that but' with 'I would do that and') and "well" (Islamic State ovarian blood sucking rituals) (replaced with "yes" such as in 'Well of course' with 'Yes of course') and censorship of advertising items such as Save the Children, Nutella and Pepsi-Cola.

 
PROMOTING DONALD TRUMP
, NORTH KOREA,

Saudi Arabia working with traditional female Catholic orders that prefer men behind a burka such as the Dominicans, LATIN RITE SISTERS OF CONGREGATION OF MARY IMMACULATE QUEEN and Franciscans (whose expertise we look to in implementing a viable self-sufficient Monarchy with executional powers from a femminist virginal perspective, offering protection to Muslims that hold a feminist perspective, and DEVELOP ROMAN CATHOLIC HOUSEHOLDS, SOUTHERN IRELAND, BUSSES, CARS, UNIVERSITY CAMPUSES AND CHURCHES WORLDWIDE AS DUAL CAMPUSES DIVIDED INTO MEN AND WOMEN UNDER COMPLETELY SEPERATE SEATING AND SEPERATE DORMITORIES, AND COMPLETELY SEPARATE FACULTY AND STAFF SECTIONS ELIMINATING THE MIXING OF 'GUYS' AND THOSE PROMOTING THE GUY CONFUSION LINGUISTICALLY AND PHYSICALLY)

, and Japan's Imperial Family (with reference to electronic and print media moderation issues) TO INDICT AND SEQUESTER, with diplomatic immunity, based on my European birth in 1963 and my Mother's E.U. citizenship and as a direct result of all on-going issues caused by the attempt on my life at 20:20 11 of June 1993 as decided in Stuttgart, of Baden-Wurttemburg, Germany AS RUSSIA AND CHINA DEVELOP AN ALTERNATIVE TO THE CURRENTLY INSECURE INTERNET, ALL ITALIAN INVESTED PROPERTIES COLLABORATING IN ANY MANNER WITH Berndt Beckenbach gmbh, the Victoria gmbh versicherung,Veterans' Administration, Society of Jesus, Jesuits, hostile corporate take-over of Capella University and Colin Powel's assets, Ace Hardware, NASA, UNESCO or United Nations programs in Italy, twitter.com, Spokane mafia-business rackets including U.R.M, Spokesman-Review, and Trader Joe's,, youtube.com, BOEING, Whitehouse, Vatican State, Roman Catholic Church,
Google Inc., Yahoo.com. Facebook, Skype, Microsoft, Facebook, BRITISH, Red Bull, Eric Holder, Loretta Lynch, Spokane's Jessen & Mitchell, U.S. State Department, U.S. Air Force, Washington state and any of her cities or counties, Washington State University, University of Washington, Eastern Washington University, Whitmorth University, Gonzaga University, University of Virginia, National Institute of Health, Department of Environment, Department of Defense, Department of Immigration, NSA/ICE, U.S. Justice Department, ROCKWOOD MEDICAL AND SECURITY ENFORCEMENT CORPORATIONS GLOBALLY, AND HILLARY AND BILL CLINTON'S SECRET SERVICE AND FOUNDATION ACTIVITIES IN ITALY
(https://www.washingtonpost.com/news/wonk/wp/2016/03/28/the-feds-have-resumed-a-controversial-program-that-lets-cops-take-stuff-and-keep-it/), WITH IMMEDIATE RESTORATION OF THE ITALIAN EXECUTIVE MONARCHY WITH EMERGENCY MILITARY POWERS UNDER THE ARMISTICE AGREEMENT OF WORLD WAR II AS MARTIAL LAW IS IMPLEMENTED FROM PALAZZO PITTI AS MONARCHICAL HOUSING, PALAZZO VECCHIO IS FOR US, Russia, and Italian Departments of Defense Intelligence, Corporate interests, and to censor, sequester and prohibit University of Virginia and its perceptual studiesand any occult activities of all civilian police departments, National Institute of Health and US State Department, Consular and Embassy activities and profiteering, THE PALAZZO VECCHIO IS ALSO FOR CITY AND ADMINISTRATIVE PROCEDURES WITH CITY COUNCIL OVERSIGHT UNDER THE RED AND WHITE COLOURS OF FLORENCE with the decapitative and torture at the rack or hot boiling olive oil torture regimes associated with any violations of the flag's regime, AND THE BIBLIOTECA NAZIONALE IN FLORENCE FOR HISTORICAL PRECISENESS, AS A STATEMENT AGAINST BIASED MALE WHITE ITALIAN AND ANGLO-AMERICAN FORENSICS THAT REFUSED A GERMAN-SYRIAN PROF. MARTINI, MD'S (OVERSIGHT OF AMPUTATION, REBUILT SHOULDER PROSTHETIC WITH AUDIO QUALITIES FOR REMOVABLE PROSTHETIC ARMS) 1996-2007 AND GERMAN-IRANIAN PROF. SAMII, MD'S 1993-2005 DIAGNOSIS OF A C-5 THROUGH C-8 SPINAL INJURY OF WHICH SYPTOM IS A DIALATED PUPIL (HOERNER SYNDROME) THAT GETS

STEREOTYPED

AS A SIGN OF DRUG USAGE AND SEXUAL AROUSAL. The collaboration between libraries (Italy shall treat religious as librarians as is customary in the Vatican) and Palazzo Vecchio shall be as orderly in its mission as the former organization of documents under the Marx-Engels scholarship tradition in governanace.
Proposed executive Monarchical model, requiring a Trump friendly Defense Department with diplomatic immunity informed CIA investigation of previous administrative files, with the transition and partial cessation of Italy's participation in NATO and the Schengen visa program, through the two-tier cats and dogs citizenry and travel model proposed by Silvio Berlusconi (2009 circa) to protect our borders and trade with our cultural neighbor Russia, strengthening Continental European interests; not British-Islam diaspora politics of militant invasions. First step is recognizing the U.S.A., Canada, and the rest of the American Continent as Russia's neighbor too. Second step is opening trade through the Bering-Strait marginalizing Clinton era east coast mafia/politics that generated 9-11 to escalate and expand NATO activities, inventing enemies who are Europe's friends. NO EAST COAST POLITICS IN EUROPE.
In global demographics non-whites are the majority of the earth's population. Global warming diasporic politics have emphasized the loss of ethnic cultures indigenous of Continental European countries including Italy, Ukraine, and Russia, as well as Israel, where Etruscan Artemis deity artifacts and a shared cyrillic style alphabet originating with the Villanovan culture of maritime trade with the woman centered Minoan culture into the Crimea's Black Sea, female deity worshipping Trypillian culture and Vikings along the Dnipper, into IndoAsia, were excavated as evidence that Etruscans and Jews in northern Turkey and Ancient Egypt shared a similar EurAsian origin in their maritime navigation into ancient Egypt (http://www.ansa.it/scienza/notizie/rubriche/biotech/2015/06/12/il-nostro-dna-scritto-dalle-migrazioni-nelleta-del-bronzo_5c6b388f-1236-4164-8f54-86913b6425e7.html).
Meantime academic forensic evolutionary sciences in biology, aesthetics and morality, and communication studieshave established the generational evolutionary patterns in regards to simple issues of moral or immoral behavior patterns and reasoning patterns. The general pattern seems to indicate that as there are more non-whites globally than whites there are more immoral evolutionary patterns than innately moral evolutionary patterns, with morality based on the traditions since the Old Testament to protectthe handicapped and the autonomous and morally upright courageous individual, against mob aggressions and other vile social group behaviors now facilitated by the speed of gratuitous advertising implementing electronic and print media against human nature, and its evolutionary sustainability. Professor Emeritus Val Limburg discusses this in his book "ElectronicMedia Ethics", which seems to have similar message themes as Edward Snowden's warning for us, regarding mass surveillance, manipulation, and abuse of technological tools and interpretation of data rooted in non-white envy, handicapism, femminicide, and racist greed to glorify defrauding meritorious millenial Continental European cultures and family genetics. Ablebodied sadistic non-whites are even associated with perpetration of crimes and avoiding justice on the charge of crimes against humanity, or an inability to have the courage to stop or fiercely object against the criminal activities and/or perpetrators in exchange for increasing their sensationalized popularity in the social media as if having more followers of your logo makes you a morally upright and good person who is above the law: "Marketting ISIS: Turning terror into tweets - ISIS has developed a strong brand and put in place a strong communication strategy carefully adapted to its target market: the Muslim world" (The Arab Weekly).
Essentially western media habitually sensationalizes violence as advertising, which terrorists and psychos find visually or acoustically gratifying. Media messages, even just news clips or pubblicity, have real monetary currency for these audiences. Providing visual evidence of violence, with graphic public images, has completely reversed the work ethic compensation orientation towards evil in a bi-polar world that autistically mimicks what it sees (Albert Bandura on violence as an image based media learning process in cultivation theory, and Marco Iacoboni on mimickry as the function of mirror neurons in cognitive processes). The result is a poor role model of behavior is being provided to the mirror neurons of young and unevolved, or wounded and sensitive, Souls. This premise of protecting young, wounded or sensitive cognitive styles is the basis of the Ten Commandments and Koranic proscriptions against graven images (Val Limburg, Electronic Media Images).
Here, above stated, is the basis for a Berlusconi 2009 circa proposed segregated two-tier social cats who improvise and dogs who mimick class system to save the Italic populations of Italy.
Our Strategy Requires Making More Living Space (Lebensraum) Relocating Italy's Capital to Florence Enforcing Separation and Balance (in accordance with John Paul II's Fides et Ratio) of Religion & State by Locating Executive Powers through reinstatement of the Italian Monarchy as allowed by the 1948 Constitution without a fascist nor male House of Savoy nor male lineage of inheritance, so as to bridge Vatican and other religious interests of the religious leaders and practitioners, as State mystics and librarians, instructors, leadership coaches, mentors, legal mediators, diplomatic negotiators, curators, scientists or researchers under the Italian State in regards to salaries and housing at the service of the Royal Executive Household. The model would utilize the Imperial Japanese, North Korean, Russian Orthodox, Saudi Arabian and English models in part so as to guarantee a particular autonomy to the chief administrative services, including the Monarchy's CEO which might be the position of Trump Corporation though it must privilige Italians of at least three generations even if abroad, located through the Vatican, Austrian Count and Dominican Cardinal Christopher Schonborn, and localBishops. I envision a dual existenceof timeless subjects, such as precious manuscripts and artifacts bridged in part and protectedor advanced by the mystical nature of spiritual leaders/mentors, with the mundane interests of everyday life, yet able to discern the division of church or religious interests from State interests, which Fides et Ratio seems to anticipate and the Imperial Japanese Family practices as possible in a world of parrallel universes with varying states of being and evolution for everyone. The basis of Fides et Ratio, as the Imperial Family of Japan practices, seems to also protect each persons particular universe so that no one person's goal, dream or fantasy particularly diminishes nor imposes upon another's goals, dreams and ambitions, as part of the self-realization process alone, in a family, group, or in community. Respect for the self-realization of the individual, and of the collective, is a neccessary part of the on-going process.
Following and improving upon the original capitalistic foundations of the United States, in 1780, Florence restores its traditions of crafts guilds and historical city sectors, with the usual assignment under matriarchal Houses of Nobility, operating as a corporate city as in the Williamsburg, Virginia, USA, model. The goal is a functioning city and capital of Italy that assigns rank to civilian as well as military craftspersons and professionals, so that someone is classified according to their skill and knowledge and not according to their employment or unemployment status.
Following and improving upon the original capitalistic foundations of the United States, in 1780, Florence restores its traditions of crafts guilds and historical city sectors, with the usual assignment under matriarchal Houses of Nobility, operating as a corporate city as in the Williamsburg, Virginia, USA, model. The goal is a functioning city and capital of Italy that assigns rank to civilian as well as military craftspersons and professionals, so that someone is classified according to their skill and knowledge and not according to their employment or unemployment status. Matteo Salvini immediately takes over operations of Apple/Microsoft, Facebook and Google related to Italian Monarchical activities being that the corporation is in debt of 13 billion Euros to Europe and the tax evasion charges against the corporation carry over under Italy if Italy leaves the European Union and all contracts (including with Starbuck's) in the former Italian capital, are made null and void, Matteo Salvini also has full responsibility over the maintenanace of the Alitalia-Etihad airplane of the Italian republic currently utilized by Gentiloni and formerly Matteo kept at Fiumicino and has only personnel cleared through Professor of psycholinguistics, Elena Danilova, retired of Tavrida University in Simferopol, Crimea in any manner associated with the said airplane. All operations coincide with the immediate institution of a femminist Italian Executive Monarchy modeled after North Korea's, except that women, not men, rule. The same serious demeanor of Italians shall replicate that of North Korea privileging women though
Matteo Salvini, in a fair election, shall replace Gentiloni's and Matteo Renzi's political leadership roles, so that Gentiloni and Renzi are on call if required. Silvio Berlusconi, the Shadow Knight, shall largely be involved in establishing and consolidating the sustainability of the Italian Executive Monarchy in collaboration with Mediaset and take-over of RAI on reporting on psychophore phenomena for diplomatic negotiations purposes and promoting national task-forces throughout Italy for critical media literacy so that Italian citizens do not believe that rabbits butchered for cooking are alien fetuses in Italian women raped by aliensand other malicious programming attacking Italian cognitive styles.
Matteo Salvini's position is established through wins because the Five Star Movement of Beppe Grillo helped defeat Matteo Renzi and the Partito Democratico in a fair election. The Florentine, as Williamsburg, corporate city model is then to be emulated throughout Italy. The Sisters of Saint Francis in Italy and Mount Saint Michael's Lati Rite order in Spokane, Washington shall oversee citizens of the Russian Federation, and occupy the building of the Podesta', and are responsible to the Executive Monarchy as Corporate Advisor to oversee, as C.E.O. with assistance from the Trump Corporation on delegating power and managing issues between the Executive Monarchy and the various political and military bodies of Italy globally, including the Roman Catholic Church and other forms of Italian power inside and outside of Italian properties and territories. These powers, as Podesta', and interim corporate CEO, include briefings for the Monarchy through Princess Silvia Addini currently with execution oversight in judicial matters regarding household team building, and oversight of military executions and military tribunals in collaboration with Trump Corporation.
Reason - Catholic mafia has compromised justice in the case of Meredith Kercher, an Anglican, a British citizen, and a woman of dark complexion like Emanuela Orlandi, and thousands of other women and men in Italy ritually murdered, through illegal immigration schemes, and millions ritually abused.
Some Roman Catholic church members, femminicidally sidelined Meredith Kercher as Anne Boleyn was heinously slaughtered before her family, with the Catholic justice of the time holding no one credibly responsible when all the proof pointed to the culprit and the complicity of the Catholic mafia. The result, in England, was to advance a woman Monarch as the Catholic parishioners' justice lost credibility while the Protestant, Jewish, and agnostic movements rooted in forensic and military sciences took over the reigns of government. This path is in-line with Pope John Paul II's argument of Faith and Reason, whence every ideology, particularly a spin-doctoring cult of personality whose imagery and actions do not have a one to one directand consistent relationship, with what is specifically stated in oral or written communications, has a logical end. Roman Catholicism has not been informed by Faith but by short-term goals: money-laundering; femminicide; antiSemitism; handicappism; acrotomophylia;opportunism; gambling; cover-ups; US State Department and Justice Department,and Obama and Clinton campaign fraud through illegally sequestered human trafficking targets. The reason is simple, Catholic members facilitated immoral and criminal behavior to then abusively use forensic sciences to glorify as public personalities rather than privatecitizens and re-program the criminals so that they would not be found guilty nor with obvious deviant behaviours at the time of trial. The product is not necessarily a better person, but a potentially devious person, as we have witnessed in the Kercher murder trials and re-trials, in the attempt to coherce feigning heterosexual behaviours, genetic alteration of ovarian eggs for illegal human trafficking and profiteering, imposed conformity, illegal silencingof those reporting abuses and criminal actions, while marginalizing agnostics, Mediterranean and Jewish phenotypes, amputees, atheists (Buddhists), non-whites, independent women, homosexuals, orphans, and patriotic military or partisan families.
In the specific context of loyalties, the outcome of the Kercher murder is that an ineffective collaboration has been exposed between malfunctioning US, and Italian legal systems, and religious believers and practitioners. Although the Rome Cassation Court decision can be justified in that inadvertantly the actual target, the daughter of an Italian citizen, was not murdered, the issue remains that the death of Meredith Kercher could have been avoided and justice for the Kercher family has not been satisfied. It is appreciated that the two accussed seem to have taken on a life of serious responsibilities and snsitivity to the issues involved, yet we must addressthe needs of the Kercher family. To avoid this tragic situation from occurring again due to conflicting loyalties and misinformation, decisive stepsseparating church from state matters in avoiding criminal behaviours must be taken.
Guardia di Finanza and Carabinieri arrested ndrangeta operants that assistedObama and the English interests to generate a male caliphate based on sperm donations that utilized illegally sequestered ovarian eggs from a Tuscan handicapped lesbian, myself, Silvia born in Pisa, 16 August, 1963, who underwent forced sterilization because she denounced eugenics and anti-U.S. citizens "American" eugenicist Professor of medical ethics Rose Mary Volbrecht, with attorney Mary Schultz, and others involved in medical fraud in eastern Washington state, where Miss Addini attended university, by stating that before nazis targetedthe Jews and non-whites they targetedthe handicapped like her, born in Italy and other places in Europe, based on negative stereotypes and prejudice, from which "American" Jews eventually profited. Before we address race, sexual orientation, and even femminicide, we of Italy and EurAsia must first affirm our solidarity in advancing the physically handicapped - we, amputees, or dwarfs, or victims of many other "imperfections" are the red line against Islamic State and all the prejudices which Catholic patriarchy has facilitated. For this reason, to co-ordinate a new Italian Monarchy a woman selectedto stand over everyone else, Cristina Spadaro. (Lifton, J. 2000. The Nazi Doctors: Medical killing and the psychology of genocide. NYC: Basic Book)
Eduard Wirths/Mark Mays (Max-Imbroglio/CIA Democratic political candidate involved in the Civita Castellana hospital ovarian egg scandal by sterilizing handicapped women who are not mentally ill by ordering radical hysterectomies for benign ovarian cysts to raise money for Obama/Clinton and to improve the House of Windsor's DNA - former attorney, psychologist and staff researcher at Eastern State Hospital in Washington state, for the medically insane - he also had residency in England)
Houses of Nobility are established and maintained through military merit, and abide by codes of Chivalry as a means to balance against irrational mobs and bourgeouis (Nouveau riche) profiteers/hustlers typical of democratic mob persuasion and campaigning processes in which persons ignore the distinction between right from wrong so as to corruptively please the masses. These nouveau riche rarely are able to operate within the evolution of 40,000 years of distinct traditions and cultural evolution and extended family networks - simply put they are not moral, they are opportunists, spin doctors, and appeal to ethics as relativists rather than any clearly articulated theological position that balances with scientifically and forensically tested historical facts.
I complained about Rose Mary Volbrecht after trying to discuss the issue in her office, twice, and going to the President of Gonzaga University preceding the assignment of Robert Spitzer to the President's office, with a formal written complaint regarding the persistent violation of my International Neurological Institute (Prof. Madjid Samii) and Heidelberg (Dr. Frank Guido Brecht) medical precautions in at work and in class (part of my EEOC complaint package against Department of Defense 1994-1996 which DoD offered to settle at approximately $2,000 which did not even cover legal attorney fees from my US Air Force Attorney Edgar Jones of Frankfurt who as a former DoD attorney knew I was improperly targetted by dont ask dont tell as a European born civilian - DDT applied only to active military personnel), and she then incited her network of catholic closeted professors across Washington state, to bully me and made up a lie about me leaving a gunshot on her answering service for which I was falsely arrested under federal charges to shut me up as revenge against my 8 EEOC cases against DoD. I served one year in jail - meantime the catholic campus urged the federal prosecutor (http://en.wikipedia.org/wiki/Thomas_O._Rice) not to accept any of my European physician's medical testimony while violating every item my German physicians wrote in detail for the "Americans" not to do to me, a United States ctizen born in a U.S. Army hospital in Italy. "American" is an abstract reference to anyone from the American continent and does not identify a United States citizen born in a U.S. Army hospital in Italy, another continent.
The US system here is fascist, and we of US citizenship born and educated in Europe are the first to be targeted, particularly with a Semitic family name like Stein. Watch "Boxing Elena" and you can see how an acrotomophiliac like a pedophile blames the victim and insists on controlling/monitoring their victims - it's a psychosis the predator doesn't even understand is wrong. The university which employs professor Rose Mary Volbrecht, Gonzaga in Spokane, Washington, also fronted the federal prosecutor who graduated from Gonzaga Law School, from which the Magistrate Cynthia Imbrogno graduated, as well as my misinformed attorney Bevan Maxey besides distorting and omitting medical testimony, an obvious case of a mistrial based on conflict of interests and various other violations reflecting acrotomiphilia as any Muslim scapegoating/mobbing according to the Koran - a Muslim brotherhood style federal activity with FBI on campus, a catholic campus, since 1997 without a mandatory public referendum which is required of federal institutions on campuses particularly when there is a clear breach of the separation of church and State through an illegally imposed federal mandate imposing a form of religious worship in federal investigations (http://en.wikipedia.org/wiki/Roman_Catholic_sex_abuse_cases_by_country FBI Institute of Hate brought in through acrotomophiliatically anti-Semitic and femminicidal Prof. Rose Mary Volbrecht and then Clinton Administration in collaboration with the Washington, DC Holocaust Museum), utilizing Catholics who favor Islamic Shariah/fascism to "punish" a non-Catholic amputee lesbian, myself, with a historically German Jewish family name refusing the solicitations of the Catholic university and investigating the Catholic parishes complicity in abducting persons into prostitution for her NIH/PhD project (https://sites.google.com/site/quantumimagemanagement/recommendations)
Bill-boards and placards are a form of interruptive advertising. There is a difference between private speech and public speech - and the unauthorized and without consent commercialization of private speech is wrong or public speech is wrong - speech, like writing, by nature is a deliberation process and not an end in itself - the US Constitution guaranteed free speech for discussion of ideas, and it is in this mission that we practice free speech. I taught speech and mission statements for graduates and undergraduates, and most Constitutions, for example that of the US, were not established within the invasive commercialization context of today.
My Mentor, Professor Emeritus Val Limburg, was convinced that the speed of the electronic media has exceeded the moral capacities of many, requiring a return to regulation of advertising/interruptive tactics to re-orient our cognitive faculties to processes of deliberation. I'll provide an example. Some faculty protested to gain US federal funding of their activities on a private university campus, Gonzaga University, Spokane, WA; the university's identity is based on my native country's official state religion, where my last named is assumed Jewish and where my relatives assisted Jews and others escape/hide from fascism, yet did not allow us students from that nation, where I was born, to represent our ethnic and cultural native identity, which is very regionalistic, I am from Tuscany, and we are often in disagreement with Rome. I am from Italy, not a practicing Catholic, yet expect that my cultural and historical heritage be respected when on a Catholic campus, in the US I am the equivalent of a "Zionist" - and whether Israeli or Italian identity is targeted when we are on our Diasporic territories, deliberation and inclusion is essential in discussions that are targeting us, and not to be attacked by interruptive advertisings, placards, posters, and federal injunctions from those attacking our ethnic inheritance, or bill-boards that deny our voices participation! We pay the salaries of faculty, and when on a property that represents our Diasporic ethnic Italian or Israeli status we are the employers.Besides, Etruscans existed before Rome, and we are still here, we are Tuscan, and we see Jews and Israelis as our Ancient Etruscan maritime Diaspora that colonized Ancient Egypt as north African, Adriatic, and Middle Eastern as well as Celtic and Slavic tribes settled on the Italian peninsula and Sicily.
SOLUTION - EXECUTIVE MONARCHY & TERMINATION OF ITALIAN PARTICIPATION IN THE SCHENGEN VISA PROGRAM TO PROTECT OUR SOVEREIGN BORDERS
-The Italian Republic's 1948 Constitution clearly articulates that women and men are equal in opportunities and obstacling this is thus a criminal offenseagainst the Italian Republic's Constitution, and an act of treason requiring balance through positive discriination advancing women.
-Homosexuality and heterosexuality are not issues particularly after the recent WWII persecutions of homosexuals and women. Divorceis absolutely legal. The Republic's constitution recognizes the Roman Catholic Church, although the 1948 Constitution must not be interpreted so as to marginalize nor disqualify the needs and worth of agnostics, atheists, Jews, Buddhists, Protestants nor Anglicans, nor Muslims.
Italian cultures and Catholicism in its various forms of practice are intertwined, which helps us understand the Cassation Court in Rome's rationale, under regional influences of the Pontifical State involving two Roman Catholic defendants, Amanda Knox and Raffaele Sollecito, yet we must also aknowledge that these same elements can be rightfully perceived as racist and discriminating against non-Catholics and non-whites.
Rome, with the presence of the Vatican State, has become a spiritual destination like Mecca is for Muslims in Saudi Arabia, yet like Saudi Arabia, Italy must pragmatically consider the usefulness of a capital, like Riyadh, that is not synonymous with the particular religious Faith of a majority of Italians. Particularly with the changing demographics an administrative change is most desireable.
-Considering the role religious households and Catholic families played in saving persons hunted by the fascists during World War II while letting anti-fascist armed forces (partisans and Carabinieri) execute fascists, that like Mussolini cited the Koran, I am confident that the survivability of the Catholic Church is guaranteed as long as we maintain the primacy of the extended family and household.
This is the Spirit of Catholicism that guaranteed survival for many, Jewish, marxist, homosexual, etc. in Italy throughout World War II, and yet holds us responsible, admitting our failure, in not saving everyone by anticipating and preventing crime.
We cannot fail in this again.
The Republic's 1948 Constitution is ahead of EU guidelines if the Catholic Church under the Constitution conforms to the Spirit of the Constitution, which it is presently doing. An administrative relocation of the capital of Italy to Florence will further aid the Catholic leadership in Rome to further strengthen its Spiritual Mission so that daily politics do not compromise Spiritual values.
Conveniently the Russian Orthodox Patriarchate in Italy and elsewhere seems, in practice, to more easily conform to the Italian Constitution, and is looked upon as a pedagogical tool in Italy to ensure Vatican and Catholic conformity to the Italian Constitutional structure as prescribed at its founding in 1948.
The Constitution of the Republic permits reinstitution of the Italian Monarchy, yet criminalizes attempts by the males of the House of Savoy, or from other fascist claims of European nobility, from re-establishing the Monarchy and forbids fascism, or institutionalizing Islam which would relegate power to males. From this perspective, Islam can be recognized as an expression of Faith, yet it cannot violate the terms of the Italian Constitution. The Catholic Church is not to promote the males of the House of Savoy, nor of the Guerrini, Teri, Addini nor Stein families, nor of the United Kingdom,nor fascism/Islam as is specified in the Italian Constitution since 1948, nor any association with British Royal fascist imposed conduct, yet provide an operational umbrella under the strategic guidance of SSField Commander Duchess Cristina Spadaro who seems to have the acumen of Winston Churchill, which after my experience at the Gregorian Pontifical University and witnessing the intellectual and strategic roles religious women have, I saw is possible, respecting the cultural and historical richness these traditions and their intellectual prowess offer in the arts, sciences, leadership issues and theology, medicine, architecture and business. To assist Duchess Spadaro I suggest we award Donald Trump, with diplomatic immunity, strategic construction (Italy to Africa Chunnel Project) and engineering oversight to expedite useful projects between Africa, Italy, and Russia. Donald Trump, with diplomatic immunity, working with these projects Duchess Spadaro has proposed will strengthen the US business presence and bring Italy into a better streamlined system in regards to accounts and labor effectiveness (at times we need to ignore his statements and just try to read between the lines) besides structural integrity improvements. Trump's advise might also be looked to in improving relations with Russia in terms of business goals. As a reward the Hereditary Title of Baron of Tuscany will be awarded to Donald Trump, with diplomatic immunity, and matrilineally to his extensive family, including Baroness Marla Maples, through his three marriages, as well as penthouse housing at Forte Belvedere will be made available in lieu of his being awarded at some point confiscated properties to house his family and office as Economics and Construction Counsellor to the Monarchy of Italy, as part of his securing the US Presidency to restore military preparedness in the US and Europe in balance with our Russian allies. Trump's cabin law wives and daughters inherit their father's Title with diplomatic immunity with preference to the first born daughter of natural birth with his wife(s) in Holy Wedlock and with proper protection of fulltime Moms even after divorce. In this manner the male lineage only provides a supportive structure to protect the women in the family, in the interest of protecting Continental Europeran Houses of Nobility. In this manner we recognize that Donald Trump, because of his love for Continental Europe, is among the few survivors who ruthlessly stood up against fascism and feminicide of World War II, that we now extinguish forever.
Any member of the United Kingdom's House of Windsor is to be investigated for any violation of the Italian Constitution since 1948 that lead to or followed the demise of the Italian Monarchy under the House of Savoy and restorative justice is to be implemented against the House of Windsor immediately upon findings of just cause, without placing the House of Savoy into Executive Monarchical Power, which is relegated to Gigliola Maria Addini first female lineage descendant of Isolina Guerrini. Proper actions, if the titles to Nobility are unfounded by DNA and reported ancestry, include potential confiscation of British Royal and possibly Danish Royal properties in Italy and a ban for members of the Royal Household from entering Italy with reference to war crimes, crimes against humanity, violations of laws of Continental European nations (with or without reference to European Union laws), and violation of the 1948 Italian Constitution. Such severe actions are possible, around the clauses protecting British Monarchical privilege and Household Royal privilege,if it is verified through DNA testing that the legitimate heir through traditional marriage is not currently the Monarch or Dauphin Prince of the United Kingdom, the same is applicable in regards to any claims from the Royal Household of Denmark, as was the basis for the German blood laws at the beginning of the twentieth century. Codes of Continental Nobility and inheritance are to be enforced, thus any Houses of Nobility of Italy practicing 'Roman' TOGA/TOGO parties, or producing children from them, are disqualified from any public role for the Monarchy, and the products of such fetishes are not eligible for an official position, much less recogntion as relatives or family since the Monarchy is the head of the Catholic Church, while it still endures defeating fascism,in challenging the symbolic Monarchy of the United Kingdom, with the possibility of amicable resolution over disputes. The goal is to protect traditional Continental European codes of Nobility and to assist the legitimate Houses of Nobility of the United Kingdom, and protect the legitimacy of the British Monarchy so that a clear distinction is effected between inherited rights to governance, (re)incarnation, and religious institutions. No Monarch should be "under" some religious institution, since the Monarch by Divine birthright is the Spokesperson of the Divine on Earth, which cannot be engineered nor prescribed, nor "doctored" by mere humans, nor subjugated by socialized medicine, nor insurance practices, with reference to the (re)incarnation of God's spirit in one Person, prior to the scism of 1054 (Quintillan, Marcus Aurelius, and St. Augustine of Hippo Father of the Church, Authors on the distinction between governance and religion as two distinctly different sets of rituals in institutional organization and leadership of which the Emperor/Caesar/Czar of emperors must oversee and in no manner bow to).
As part of enforcing the equality of gender and race, yet respecting difference in Nobility, a Duchess will have oversight of internal issues for Italy,enforcing what Ornella Orlandi did in her classroom to welcome a Muslim student and teach tolerance, requiring removal of the laws that prescribe the crucifix in Italian public and state classrooms and offices. As in Germany, swastikas and other antiSemtic or fascist icons are not permitted. This leaves the option of personnel replacing the crucifix with a Star of David, a simple Scottish or Celtic cross, a Madonna, a Yin Yang Daoist symbol, a Buddha, a small minarete,
or Mina poster, a Celtic/Saudi sword, for example, or nothing. My research on Ornella Orlandi and the issue of Catholic parishioners in Pullman, Washington in 2000-2002 supports this action. The final result is an understanding that the various pre-Christian ancient geo-cultural regions of Italy, as pictured later, have differing leadership styles and ways of enforcing norms or making exceptions in unusual cases, so as to elevate the standard. Respect for our standards, in different regions, is part of our national identity, and is a lifelong trait of our changing gears when in different regions or among persons from different regions, while upholding the classical Italian grammar that originated from Tuscany (with Boccaccio and Dante) and our Florentine customs to elevate ourselves above the rest of Italy, since Etruscan, Renaissance, and Garibaldi eras with the establishment of the Unification of Italy through force and an Executive Monarchy.
http://www.dissertations.wsu.edu/thesis/spring2002/s_stein_050902.pdf
Of course, in-line with the Constitutional guarantees and already established Russian Orthodox praxis in Italy for women, women religious will face fewer boundaries bringing their status as religious in-line with the retribution justice and positive discrimination protections guaranteed to Italian women as citizens guaranteeing them their respective leadership roles and monetary rewards so long hindered by the institutional Catholic Church in violation of Italy's Constitution since 1948. In summary, I foresee that women religious, surpassing the Anglican Church, hold and advance their administrative activities in Italy and worldwide over not only Catholics but the Mosques and Muslim activities, and Protestant activities under the Catholic Church's umbrella in collaboration with Italy's Constitutional territorial rights and goals. Within this frame I foresee Italy's Monarch, under a Matriarchal lineage favouring the first born daughter, as synonymous with the Papacy, which under the Queen presents a male face for the Queen of Italy, in tandem representing and negotiating the needs of Italian citizens and religious institutions on Italian soil or within Italian territories in conjunction with Vatican and Catholic Church operations. In this sense the Queen and Pope Francis, with the aid of Silvio Berlusconi, are two faces on the same coin, to balance with the extraordinary need of implementing lethal and expedient Executive military force. As such the Bishop of Rome, known as Pope Francis, our social organizing librarian cataloguing and addressing the issue of linguistical based cognitive styles and identities in organizing prosecutors Tim Bauerle and Executive Monarchical Prosecutor Laura Boldrini in targeting family networks and sequestrations such as of the Frescobaldi and others under the hangar of Catholicism, (https://it.wikipedia.org/wiki/Giuseppe_Carboni who was involved with Jesuits organizing the Roman Rank and Order model adopted by Adolf Hitler for the ShutzStaffel https://en.wikipedia.org/wiki/Social_class_in_ancient_Romewould have known of the plan key to not end up in Africa, China, India, etc. is not to drop your living standard - thus do not use mugs, instead cups and saucers, avoid plastic and dixie cups, use silverwear and minimize jazz and pop music unless useful to keep tempo driving a chariot - source is Hitler's psychophore - according to the data from Chamberlain to Mussolini through the letters discussed by Donna Rachele Guidi Mussolini the British wanted to lower everyone's standard while eliminating Monarchies after overturning the Monarch of Russia so they, Britain, would rule through appearances over the world as slave labour/islamic state)
and holds the title of non-hereditary Prince of Italy representing Italic (Etruscan) and Latin Diaspora in Quantum Issues of Moral Agency (psychophysiology) in post-mortem forensics and trauma
Domina/Dominus - Book of Revelations, 19:16 regards the name cut into Latin letters through Iesu's left thigh for recogntion at burial and resurection upon the the third day in the Coptic style calendar (each millenia is one day in the rising of the Phoenix in which 9-11 is also recognized as a Coptic and Etruscan Holy Day) YeSsvA spirit of Emmanuel in accordance with both Old and New Testaments and the concept of the Living God/Aten - source, Adam Wolanin, SJ, when discussing various traditions and the Spirit of Emmanuel (Jewish, Christian, Muslim, Celtic and Ancient Egyptian tradition in which SS represents the Living God=Aten not the dead and buried god amen whence priests lie to dominate - the intertwined scarring of Ss represents Rulership over upper Egypt/Africa/Middleast and lower Egypt/49thparallel and above as traditional of the combined power of the active (Rampant) lion and defensive cobra or the later version of the Wadjet and Nekhbet)
Monarch - Royal Regnant Gigliola
Dauphin - has the title of Royal Princess due to moral upright courage and loyalty to basic Canon Law with the ability to naturally act above the Catholic and other cults of worship with a military disposition and Silvia who refused Catholic confirmation thus is not under any Church already is above the Church and has extensive multi-theological training and worked at US Army Headquarters Europe prior to completing graduate training in Continental Europe
Hollywho has a habitus for reciting prayers and understands weaponry and Browning (must be literate in Scripture) are eventually potential Dauphins or at least Royals if they pass the marksmanship test as a potential Executive Monarch with military justice oversight of Executions for household matters such as incest, rape, illegal human trafficking, violation of Canon Law if Confirmed Catholics like Jacopo Adami, etc.
ArchDucal or Grand Principal (Royal Princess Silvia, as Dauphin)
Principal recognized as Family Member (Royal Princess/Pope)
Ducal ABLE TO SPEAK PUBLICLY ON THE RAI, LIMITING HIS SHOWING HIS FACE, FOR MAXIMUM IMPACT, WHILE PROHIBITING HIS SUBORDINATE MALE PRIESTS FROM SHOWING THEIR FACES. MONKS AND NUNS WHO ARE ITALIAN CITIZENS SHALL INSTEAD SHOW THEIR FACES AND SPEAK IN RAI COVERAGE THOUGH NOT PROMOTING ILLEGAL MIGRATION PRACTICES SO THAT ITALY'S SOVEREIGN BOUNDARIES ARE ENFORCED ACCORDING TO THE 1948 ITALIAN CONSTITUTION LEGISLATED ACCORDING TO A SEPARATION OF CHURCH AND STATE WHENCE THE CATHOLIC PRIESTS AND POPE ARE NOT INVOLVED IN ITALIAN BORDER, PORT, OR POLITICAL ISSUES (PATTO LATERANO) AND DID NOT SHOW THEIR FACES AND THE POPE RARELY SEEN, PARTICULARLY OUTSIDE OF THE VATICAN WALLS.THE POST VATICAN II CHANGE, ENDORSED BY WOJTYLA, ARGUED THAT AFTER THE CANNIBAL INTAKE OF THE FEAST OF THE ASHES, HOLOCAUST, CATHOLIC PRIESTS WERE (STUPRATORI/POLISH PLUMBERS) MORE ATTRACTIVE IN THEIR SEXUAL AURA.THE SEPARATION OF CHURCH AND STATE, PRIORITIZING THE EXECUTIVE MONARCHY OF THE ITALIAN CITIZENS, IS BASED TOTALLY ON THE LATIN RITE (PRE VATICAN II). ACCORDINGLY THE RAI IS NOT A PAWN OF POST VATICAN II PROPAGANDA, INSTEAD THE RAI IS THE MOUTH AND EYES OF THE EXECUTIVE MONARCHY OF ITALY, WITH THE ROMAN CATHOLIC CHURCH SUBORDINATE TO THE LATIN RITE, UNDER FLORENCE, HOME OF THE EXECUTIVE ITALIAN MONARCHY, WITH JOSEPH RATZINGER AS EXECUTIVE ADVISER, the Constitutional protection in Italy of religious freedom and collaboration between Church and state is completely bsed on the pre Vatican II Latin Rite and the agreement by the Monarchical Executive - it is not based on nor regulated by 'democracy' or politics, Monarchs are not political http://www.vatican.va/roman_curia/secretariat_state/archivio/documents/rc_seg-st_19290211_patti-lateranensi_it.html
Principality Monarch (Sovereign Princess/SovereignPrince/Furst/Pope, Constitutional Monarchs or Symbolic Monarchs who do not hold executive powers with military tribunal executions over their territories) oversees a religion as a Sovereign Territory - the House of Borbone of the Two Sicilies, for example, has a following though no actual titular property yet, though is a contender for administrating activities and appointments in Sicily and Southern Italy as Prince of Sicily with allegiance to the Italian Monarch), putting forward the female inheritors whence possible and not 'forgiving' men who murdered their wife as Mattarella has under Vatican male fascism illegal under the Italian Constitution since 1948 has practiced.
Marchess/Marchese oversees border regions and external Diaspora
Countess/Count oversees internal issues
Baroness/Baron hereditary right to challenge decisions of Superiors particularly involving deception and capital with authority to prosecute and in rare cases remove a Superior (Power of the Dagger)
Baronetess/Baronet is a close Monarchical confidant with hereditary rights
Lady/Knight based on Courage and Loyalty
Companion/Esquire
Gentle Lady/Gentle Man
thus held responsible that all Catholic parishes act as a form of public relations consulates for Italian Diaspora abroad against foreign interests harmful to Italian Identity and the Identity of Latin language based cultures and Nations (including Spain and Hispanics), with his critic such as Silvio Berlusconi, is in charge of opening doors for commoners and the products of surrogacy particularly in cases of stolen/sequestered illegally ovarian eggs or sperm used for sale and re-sale or barter industries. None of these 'products' are recognized as products of a marriage between two persons in a Canon Law union and thus are merely recognized as commoners, if this, yet not fully human.
Droit du Seigneur has been established and the Head is by consumption already Princess Royal Silvia. Supremacy of the egg has been established even over Britain's Monarchy and of course over all the religious leaders of the world, the least of which the Papacy. As a strategy in defeating Islamic State and their practices of femminicide the Italian Monarch, Queen, and her daughters and entourage of women who are the heads of their Houses of Nobility have the right toDroit du Seigneur (to sleep with the newly wedded wife in a marriage in their region and right over the first born child to marginalize the men in society). Since Royal Princess Silvia is supreme Head there is no interest on her part to re-establish her already Superior Droit du Seigneur and she will delegate others to fulfill her role in this privilege, while she remains faithful and monogamous in her intimate relationship. This thus addresses the issue of illegally sequestered ovarian eggs of the Queen and her daughters as denoting the Droit du Seigneur and Supremacy of claim over the newly wedded wife and first born child as Monarchical properties under Monarchical jurisdiction, over-riding any claims or challenges posed by the assumed biological fathers. The Droit du Seigneur applies also to children born to single women who used said ovarian eggs. No male, nor religious, has the Droit du Seigneur under the Italian Monarchy.
The Constitution is protected and advanced through executive actions of the Military arm remaining an Italian issues,the Carabinieri and Guardia di Finanza, and others, in sequestering all offices and properties on Italian territories that are in violation of the 1948 Constitution.
This Constitutional framework leaves the option for other Houses of Nobility, lead by women, through a kind of revolution, as being enacted through advisers to electorally confirmed, only with three competitors, so that the second disqualifies the third to advance the first for the Office of Prime Minister of the Italian Executive Monarchy working with military and Monarchical interests globally, and the Parliamentary (an expedited CARLO TARADDEI Communism to Capitalism Russian model advancing and protecting generationally Italian small family businesses and military families over NATO, CIA, religions, universities, corporations, social medicine, pharmacies, industrialists, media, and law enforcement as an internal form of rank and order) State of Italy:
Matteo Salvini as representative to foreign states with oversight of internal policies in Italy through the Ministries;
Beppe Grillo as coordinator between political and Noble Houses;
Giorgia Meloni, representative of internal issues, not upstaging Salvini yet prominently holding the attention of Italians so as to improve the plight of Italians of the Two Sicilies, with mentoring from Silvio Berlusconi, Giorgio Napoletano and Laura Boldrini as she seeks awarding of Juris Doctor  as a Constitutional expert in best representing the plight of the Mezzogiorno populations, Italian Diaspora abroad and Italian Latin Rite Catholic Parishes with some hetero marriage or same-sex Household priviliges as the Vatican is reduced to a Principality under Italy's Executive Monarchy so that Catholic Monarchs become attentive to the requirements of the Italian hereditary Queen Monarch, through Gigliola to Browning bi-passing two generations to counter balance with Turkey and Saudi Arabia as Executive Monarchies.
After Salvini replaces Gentiloni and Matteo Renzi, Beppe Grillo, Gentiloni and Matteo Renzi shall have Monarchical immunity in securing that the various issues they were involved in against myself and my Mother's matrilineal line are corrected. Matteo Renzi's position shall be that of civil and criminal advisor to the Executive Monarchy. In this collaborative transition Matteo Renzi and his family shall not suffer punitive damages nor punishments, while Massimo D'Alema is liquified. With discernment Gentiloni's and Matteo Renzi's official position, title, and rank, shall be determined as well as a granting of immunity. Personal and public conduct shall represent their gratefulness for Monarchical Clemency.
Beppe Grillo, with Matteo Salvini, shall be concerned with organizing the interests of Italian citizens and those of Italian birth or Italian blood, like myself, who were criminally denied their Italian citizenship. Beppe Grillo shall have the immunity of Court Jester and the awarded rank of Marchese with the awarding of housing and territory, probably in Genova, to fit his status as Nobility, with titles awarded to the first born daughter in wedlock. Grillo shall be useful in driving spectators through the themes of reincarnation and the issues of moral and social agency in Monarchical documentaries on the subject with themes like filming Adolf Hitler and Anne Frank sharing a coffee and chatting.
The post-WW2 partisan and legal activist and elder statesman Silvio Berlusconi, to be awarded Knighthood of the Order of the Shadow under service of Veronica Lario, Barbara Kanzler-Bergomaschi awarded Italian citizenship and of the rank of Lady in Waiting with rank of Baroness specialized in linguistics, Isolina Guerrini's brother Giuseppe descendants are awarded Baroness/Baron or Baronetess/Baronet according to merit and DNA tied to the Guerrini lineage and purity laws: Beppina, Angiolina, Valentina, Lilliana, Gigia and their brother are Ladies in Waiting and Master Valet with appropriate Hereditary Titles Baroness/Baron or Baronetess/Baronet so as to prioritize their Fidelity and Position at the Service of the Monarch and to guarantee continuity or extension through seizures or confiscation of their ancestral properties and landholdings matrilineally whence possible unless the DNA and marriage purity laws are not upheld, thus forbiding inheritance through adoption) of along with Matteo Salvini, are to enforce the Constitution, to establish an Italian Executive Monarchy as required to protect military families, women, Mediterranean ethnic groups (Semitic), homosexuals and our elders from Catholic heresy since 1948 that violates the Italian Republic's Constitution in defining the parameters of Catholicism as the State's religion, among others, essentially placing Catholicism under international military, Israeli/Palestinian and Russian joint advising and allied task-forces and Monarchical jurisprudence to regulate their activitieswithin the Constitution. Queen Gigliola has always had sympathy for the Palestinian people, although Princess Silvia, in-line, has not shared the same sympathy, unless viewing Palestinian identity as primarily tribal and semi-nomadic requiring a protected home-base structure. Therefore a matriarchal family approach emphasizing tribal activism is to be considered as part of the resolution process.
Gigliola Maria Addini, my Mother at Christmas just before the US sponsored Italian Republic Constitution was implemented on her marriage day 1 January 1948 (happily divorced in 1988 with half my dad's retirement) guaranteeing equality among the sexes and divorce in Italy whence the Constitutional framework demands Catholic church compliance as a state religion. Gigliola Maria Addini, educated by the English Sisters of Florence along with the grand-daughters of Emperor Haile Selassie whose son fought with Italian partisans and Liceo Classico Galileo Galilei of Florence, Italy along with her friend journalist Oriana Fallaci, is fluent in Oxford English, Ancient Greek (translating into Italian chapters of Sokrate's Republic) and classical Latin (translating into Italian Ovid and her favourite Virgilio), proficient in German and tutored her husband so he could pass his university English grammar tests and writing assignments. Gigliola Addini helped her husband rise to the rank of full Colonel (army aviation and CIA) by working tirelessly as an artist utilizing oils, water colors, and acrylic paints, a Red Cross volunteer, Officer's Club, Embassy and Consulate related tour organizer and guide, lecturer and instructor in French and Italian art and cuisine, Villa Noviana, Etruscan, Ancient Roman and Greek, Medieval, Byzantine, Renaissance, Enlightment, Romantic Era, and Modern art and music lecturer, home schooled her children in Italian, Latin, German, French, Russian, the arts and literature, music theory, and in antiquities (prehistory, ancient history, and modern history).
In the 19th century, to be rid of Roman mafia, the capital and Monarchy was established in Florence, Italy. Here is a 1928 London, UK printed Florence guide book and Monument to the Italian Monarchy in Florence. This book was presented to Gigliola Addini after she married in 1948 Henry Julius Stein, Jr. in 1948 and was expecting Rita while in Yuma, Arizona. The U.S. citizen woman rented rooms and knowing an Italian of Nobility was staying in her place she gifted this fine original 1928 Monarchical era British book as a sign of gratitude for her visit gracing Yuma, Arizona.
Step I
Based on popular regional votes of Italian citizens outside of Parliamentary procedures the Executive Italian-U.S.A. Monarchy with Saudi Arabian Monarchy, Japanese Emperor's Family, Turkey, African and Russian Federation advising appoints the Shadow Knight Silvio Berlusconi, to aid the Monarch of Italy.The disciplining and other actions will be the responsibility of the Monarchy. The function now of the former President, Mattarella is as consultant, awarded with inheritance to the eldest daughter in consultancy with allegiance to the House of Borbone of the Two Sicilies and the Italian Monarch Gigliola Addini with oversight from her Italian born daughter Dauphin Princess Silvia, in line with inheritance to Silvia's Great-Niece Browning, with associated priviliges and territories, with emphasis on matrilineal inheritance thus with future issues if a Monarch is to be found as Queen Regnant and appointed Houses of Nobility and existing Nobility, of consideration are the daughters of Prince Andrew, and Prince Edward with proper military training regarding Sovereign Nation building and expansion against Islamic State as matrialinial contenders and as a Matrilineal inheritor. The appointed recognition of Nobility Titles and of the Monarch can require the making null and void any allegiance and citizenship to any country other than Italy, particularly the USA and UK, so as to strengthen Italy's alliance with Continental Europe, Russia, and countries with Monarchies in Africa, Asia, and the Middle East.
The Shadow Knight and the Shadow Princess are leaders and visionary of Italy and hold an iconic, almost Monarchical, role while avoiding being the target of Monarchical critics.

An Executive Italian-Monarchy's goal is the flourishing of it's citizens, and the promotion of small businesses and security, which in Italy is generational and family-based, unfortunately requiring irreversible actions to guarantee this outcome, thus avoidance techniques as articulated above are mandatory.

Step II
Standardize air-conditioning improving ethnic tensions by stopping the pheromone based stress accrual and helping Italians value their personal space so that when they're stressed they learn to get fresh air and distance themselves rather than huddle together promoting in-group thinking (mob mentalities lead to mob aggression in warm climates). Russian Orthodox demobbing tactics are welcomed. Think about Palestinians, they don't have air-conditioning while Israel does, cool climates make for cool tempers. Forensic FBI communication studies have established that odors can be traced for seven or more years and are the biological markers communicating fear, rage, and other emotion stimulating factors (2004 issue of Forensic Science Communication)

Step III
Avoid common gossip while resetting districts prior to Rome's empire.

Step IV
Don't provide loans, credit, nor payment until the goal driven project is obtained. Have negotiations during the work, yet be ready to dispose of laborers and ignore the rhetoric of excuses.

Step V
Institute two official languages so that Italian citizens learn to think in positive and absolute terms while practicing good moral standards. learning new material helps persons through difficult economic periods keeping their minds sharp.
Step VI
Reinforce the 1948 provisions of the Italian Republic Constitution with an Executive Monarchy, which is legal as long as it is not fascist in nature, is not established by males particularly of the House of Savoy, and brings Italy into the Constitutional provisions set in 1948 by the US government and allies in Italy which already were ahead of the European Union provisions of today. The Italian-U.S. Monarchy then is a natural extension of the original 1948 US-Italy alliance bringing Catholicism, with Russian Orthodoxy's help, in-line as the state religion.
Step VII
Areas where setting up and taking down structures, such as stages, investigations, podiums, and other assemblies in public spaces occur are to be properly visible to citizens and guests with the demarcation of visible yellow police tape with "attention" and "caution" written on the tape. This is so that persons within the taped-off area are recognized as police officers or collaborating with the police, so as to prevent unauthorized persons from crossing into the demarcated areas.Military and civilian protected areas will utilize other demarcation systems. Yellow is associated with police and such demarcated areas have a different objective than areas utilized for a temporary period by military and civilians. Police related activities are inherently prejudiced since police rarely travel or have lived outside of their regions/state, and are prone to higher levels of intolerance towards other cultures and persons. Military and civilians are often more travelled and less intolerant, understandably. Thus the yellow tape area indicates a culturally insensitive or severely stressed area of high intolerance and possible prejudice, and is under police protection.
Expansion on Step III

My experience in Kyiv, Ukraine during the Orange Revolution (2003-2004), and in Crimea (2003-present), taught me to only discuss issues with senior leaders (Georgii Pocheptsov, NATO adviser, US Department of Defense adviser, and former Director of Propaganda and Counter-Propaganda, Safinar Jemilev wife of the pro-west Tatar leader, and Elena Danilova, former KGB, PsychoLinguistics PhD, daughter or niece of a General and architect involved in designing Sevastopol secret naval station) with real world experience. Why? Because ex-soviets don't get involved unless they know they will win, and they win because the majority respects them for their pragmatism: everyone is expendable and only cultural/pragmatic icons advance.
The CIA must visualize the goal in Italy. Italians are simple, they want to maintain their lifelong acquaintances even if they feud for years, and most importantly their Etruscan, Roman, and Renaissance buildings. We are both a collection of diachronic and synchronic material experiences, in which not everyone is equal, although we seem similar. The cognitive psycholinguistical reset schema for Italy still has some dangerous Celtic/Nazi predispositions, based on persistent tribal patterns of northern Italy in contrast with others such as Tuscany's Etruscans. Psychically the northerrn tribes are reliable for contracts though will fudge on quality. Central Italians, like myself, prioritize quality and innovations for the ellite that later the masses tend to adopt. Etruscans, and Italians from central Italy have had historic trade with the middle east and Britain and introduced their runic alphabet that became Hebrew, and are closer to ethnic Jews in reasoning than Romans.
Southern Italians tend to emphasize pleasing the masses.
Expansion on Step V
Institute two official languages so that Italian citizens learn to think in positive and absolute terms. Therefore retain formal Italian, and introduce Russian. Purple is not to be used for any public display or on Monarchical properties, the restoration of the Florentine City Flag is red and white.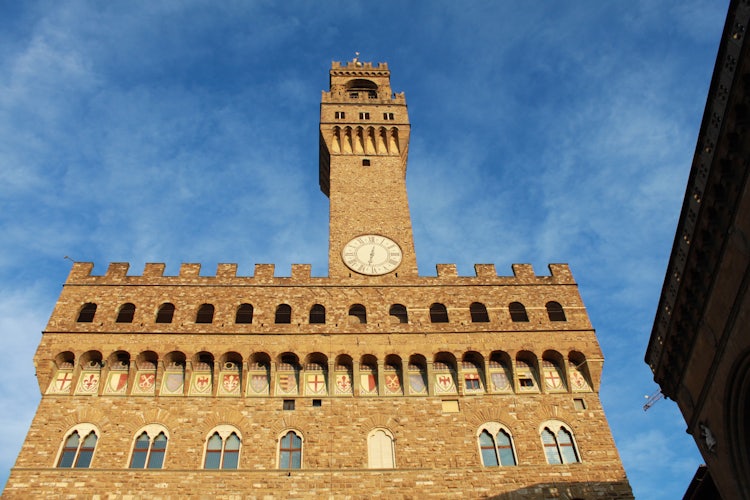 UTILIZING TWO OFFICIAL LANGUAGES
The Pope in his current status of Bishop of Rome, addressing the issue of linguistical based cognitive styles and identities holdsthe title of non hereditary Prince of Italythus held responsible that all Catholic parishes act as a form of public relations consulates for Italian Diaspora abroad against foreign interests harmful to Italian Identity and the Identity of Latin language based cultures and Nations (including Spain and Hispanics), particularly in the sphere of judicial interpretations, is not to defend hate crimes nor femminicide yet balance retributive justice needs through positive affirmative discrimination promoting women and the local Italian interests of critics like Silvio Berlusconi. As Bishop of Rome, within the Monarchical framework, Roman territories and politics are informed by his Holiness' decision making process in light of the lack of moral uprighteousness that has evolved the past 40 years in the region, particularly through poor media influences and pervasive reliance on advertising tactics. The Russian Orthodox Patriarchate, I'm confident, is useful in this matter in Italy. From this perspective the Pontiff is viewed more as the Mayor of Rome than Leader of the Church. In the absence of a Mayor of Rome we look upon the Bishop of Rome as Mayor, while the capital is restored to Florence.
What applies to Roman territories need not apply to citizens and persons who were formed in other Italian regions. Included in the designation of Roman regions are the Catholic Church members in such a manner that like Mecca, a theological point of reference, so is Rome and its city state the Vatican and its extensive library of documents. In this manner the Papal needs govern the choices of the Mayor of Rome as in Mecca to complement the regions primary income, trade and tourism.
At the same time, while relocating Italian governance to Florence, which is more spacious with easier parking access, and away from Vatican and mafia infested Rome, we must address deprogramming useful personnel while retaining them in their governing positions. Ritual behaviours, such as incited bythe consumption of menstrual blood and blood from a wounded creature,and other cannibalistic behaviours that function at a psycho-physiological level and triggered by negative and inaccurate stereotypes regarding an individual who does not participate in cannibalistic cults, will need to be properly addressed. We're at the Nuremberg trials again, and as after the Holocaust not everyone is equally guilty, though we are guilty of enabling fascism to resurface.We cannot fail in this again, fascism, like Islam priviliges men and is treason against the Constitution of 1948. There are alternative readings of the Koran that can facilitate the conditions for victims of jihad and its associated violence and mafia rituals [Wing, A. K. (Ed.) (2000). Global Critical Race Feminism: An International Reader. NYC: New York University Press].
I was born in Europe of an European citizen with US citizenship. In 1996 as part of injuries and suffering payment from a careless catholic driver in 1993 a titanium shoulder joint was implanted in Germany as part of aGerman court settlementbegan by Dr. Dietrich Hohn, attorney and completed by Dr. Tim Bauerle, attorney. All related issues since 1993 are for EUlaw against the US's illegal use, and all liabilities in violation of privacy resulting from said 1993 assault by the Catholic driver.
We're co-opting tools to streamline for power Italy: the trade bridge between EurAsia (Bering Strait) and Africa for resources. This strategy is to safeguard Israel's and Palestinians' visa free travel within Italy and eventually, and accomodate both Ukrainian and Russian interests as our economic, military, and cultural trade partners.

The foundations of my argument are in my 2002 MA thesis against the crucifix in public Italian spaces breaching the division between two completely different states, one ideological, Vatican state, and the other socio-economic-tribal-political with no fixed ideology, Italy TO RUPTURE CATHOLICISM'S XENOPHOBIC IDEOLOGICAL PLAUSIBILITY STRUCTURE: Silvia, 1963, The Lust Judgment of Gentile Religion, section 6, INTERVENTION ORNELLA ORLANDI REMOVES THE CRUCIFIX. REMOVING THE CORNERSTONE UPON WHICH CATHOLIC HERESY IS BUILT UPON & THEIR 2000 YEAR OLD TOWER OF BABEL COMES DOWN LIKE AHOUSE OF CARDS.
1915 Knight and Chief Marshal Carabinieri Secret Service Italian Monarchy Attilio Addini, center, modelling the new uniform - he killed Austrians at the front in battle andexecutedItalian militarydesertersimproving morale to help win WWI against Austria, he later informed Partisans about unwanted NAZI elements during WWII & assisted entire families otherwise persecuted; at least one entire family that we know of escaped safely to Latin America
siamo azzurri - sangue bleu
abbiam niente in comune con pratiche coloniali anglo-sassoniche
abbiam tutto in comune con la sopravivenza degli ebrei
l'italia, come polonia nel 1923, e' affollata con stranieri illegali
ora dobbiam evitar che cadiamo nel percorso di polonia che poi era abbandonata dagli anglosassoni che poi tradi' anche l'italia, come ci spiego' Donna Rachele Guidi Mussolini facendo leggere le corrispondenze tra Chamberlain e Mussolini alla Mamma, Patrizia Adami, e Suzmann e me nel 1976
tienti lo sguardo sulla UE e Russia, Israelee Palestina che diventeranno UE
-------
Like Ukraine let ethnic Russians redecorate Ukraine, Italy's neighbor Africa will help ethnic Africans born in Italy collaborating with an ethnic Italian Executive Monarchy in conformity with EU laws. Persons with questionable standing in immigration status in Italy, from the African continent, need to address their issues to the persons who sold them passage on false advertising to Italy, and in this manner the SS and the Italian State and Monarchy must look to Libya for how they shall repair their passage sales to these vulnerable persons (If I am sold a bad tourist travel passage anywhere I address my demands to the travel agent, and such is the case with Libya).
The overall goal is to re-orient Italians away from sexual predators, stalkers and to distinguish the differences between Italy as an European nation, and Roman Catholicism as an activity affiliated with a completely separate nation state, the Vatican. In this manner, while relocating the capital to Florence for simplicity in administrative matters, we begin to untangle misunderstandings that have recently evolved since Italy's capital has been re-located to Rome, too close a proximity to the Vatican state and violating basic precept in the separation of Italian state and religion.
A revival of ancient noble warrior tribal heritages under the ancient tribal Houses of Nobilityis required (Etruscan that only invited as tribal leaders/consultants the bravest including persons from Africa and women, Celtic which had female warriors as well, Greeks, Romans, Carthaginians which included African tribes, Sardians, Umbrians which did not fight yet negotiated with Etruscans who had Celts to back them up, etc.) with an aesthetic overall appeal.
Our approach has to parallel the WWII Ike Eisenhower invasion, utilizing Sicilian families (mafia), African para-military with U.S. drone strikes and organized industrial labor instead of U.S. military or Allied forces, to integrate migrants already present in Italy, while relocating to Africa or other regions (China, Libya, Ukraine, etc.) those we just cannot afford to integrate. Like Australia we must militarily enforce our maritime borders. Meanwhile, like Israel, we must improve conditions for Italians and persons born within Italy.
The problem is the church-mafia state networked through Rome. Thus there is no escaping that cutting the church from the mafia means relocating the Capital back to Florence as was established in the 19th century with the establishment of the first Monarchy. The Italian state governing bodies cannot be intertwined with another state's governing body, specifically the Vatican state. The distance must be visible geographically.
The use of African paramilitary based in Sicily to remove/liquifyillegal, particularly antiSemitic unwanted Italians, Romanians, Ukrainians, Chinese, etc. is legitimate since Africa is our neighbor. In this manner Italy improves it's relations with Africa for its natural resources for Italian-U.S. industries in Sicily and fights anti-Semitism facilitating public approval for entry of Israel as a full member nation while preparing Palestinians for EU entry. Visa free travel for both Israeli and Palestinians under Israel is a step in this direction. Which leaves open the issue of Turkey's full entry, if they can adjust as Israel and Palestinians adjust.
In this manner,as Eisenhower understood, we use the partisan feminist elements of mafia families' and simply avoid calling them mafia and instead treat them as tribes with codes of Nobility, and domains, as is typical of any Monarchical state. Again, like Eisenhower, we utilize the Sicilian/African tribes to help enforce re-located Parliamentarians to Tuscany to reduce issues from Romeas marginal.
Sicilian and EU management styles will greatly icrease the over-all living standards.
Italy has over 40 political parties, and at least 20 dialects each of which constitute a foreign language, Italy by nature does not co-exist with any one ideology unless under Executive Monarchical rule to impose EU standards.
The basis of this philosophy is stipulated in my 2002 degree awarding thesis "The lust judgment of gentile religions" which details the visual-rhetorical disconnect that occurs with indoctrination of the Catholic ideology of pedophilia, psychosexual disorders, and paraphinalia/idols, etc.. TheCatholic tactics, particularly developed under the Jesuits, were adopted by the NAZI's and now the US Veterans' Administration and the US Department of Justice as water boarding and other institutionalized forms of systemic crimes against humanity. All to generationally and ritually (Glock & Stark, 1963 on anti-Semitism)enslave deceased veteransunder Vatican studies oficonic figures, reincarnatedheroesnow born into properly respective ethnic, cultural and social caste systems abroad:
"Recognizing the psychophore(a quantum bridge to one's past) becomes a key to the past eliminating the need for psychologists, psychiatrists and priests (Crollius, 2005) (exorcists) making self-individuation a do-it-yourself dummies-style exercise in photography (Stevenson, 1997 & 2003).Frame analysis is the medical method of choice the past sixty years for effective identification and presentation of reincarnation cases (Stevenson, 1997). Among cases suggestive of reincarnation, Ian Stevenson, MD, omitted publishing sightings of victims of extreme Islamic false paternalism which was the occult practice of the Bolshevick Revolution in Russia under Lenin and Stalin, and NAZI'ism (making tree-huggers out of its victims), or of deceased United States citizens, particularly those Missing in Action (MIAs) during World War II, Korean War, Vietnam war, Cambodian war and the first war in Iraq."
Without our knowledge NIH, VA and Vatican "doctors" of the church wanted to know our past lives controlling our lives today - thus all contracts of US, and others through Rome, which is too closely associated with the Vatican ideology of controlling souls, are null and void(including with Starbuck's)relocating the capital and governing bodies to Florence, as was unified Italy's first capital in the 19th century. Although the relocations and sequestrations throughout Italy are immediate, like in the salvaging of precious artifacts during Florence's 1966 flood, involving floatation devices and lifeguards, acquatic trained Carabinieri and rescue dogs, Bersaglieri and Alpini who've trained outside of Rome's swamp, as well as museum and restoration staffing. Although this is not a US activity U.S. military families, particularly veterans with Italian spouses and/or Italian born children, are welcomed Associates as I descend from both an U.S. and Italian military family and was born in Italy. Therefore in the Nobility circles military families are recognized as our Monarchical Associates in Italy. This Nuremberg Trials style campaign will be self-sufficient generating psychophore studies based income and co-opting the Vatican operations that unduly profit off of non Vatican psychophores. Essentially Italy and its interests globally take-over and redistribute what were considered Vatican/church operations, capital, personnel and services violating the 1945 United Nations' position against human, including psychophore, trafficking and other related crimes that were penalized after the Holocaust. The Vatican's and their associates' involvement in said crimes has served a criminal commercial structure providing goods and services otherwise prohibited or restricted, such as human blood, organs, skin, genetic and other data, psychophore data, etc. just like the Auschwitz trade in human skin lampshades.
Complementing the UN's anti trafficking and anti crime operations throughout Italy and globally Italy will collbaborate with the EU and UN addressing interests of the World Intellectual Property Organization as related topsychophoreand current data issues (intellectual property) countering anti-Semitism and radical Islam.
As a direct result against my position stated in my MA thesis in 2002upholding Ornella Orlandi's removing the crucifix from an Italian public space (Stein, 2002)Bush policies were antiIslamic as well as anti-Semiticimposing forced conversionsthrough rape (water boarding) and other practices. To enforce this anti-Semitic femminicidal and anti-Islamic policy a veteran, Joseph Ratzinger, was positioned to impose the very policies internationally that have now endangered the very nature of US democracy in the Veterans' Administration scandal.The move since 2002 was to place the Vatican/US as a totalitarian force over democracies and non-democracies trafficking women, historical Monarchies and ethnic cultures, is itself another form of anti-Semitism targetting Mediterranean phenotypes because us Italians and Israelies look alike (The Oxford Handbook of the United Nations, Weiss & Daws, 2007).
Evolving Italy requires bringing human rights, in a fascist-Catholic nation, up to date separating the Catholic churches and their illegal "American" versus U.S. sponsored activities from the nation removing political and economic decision making from Rome.
Italians are of various indigenous tribal lineages, as our 20 dialects and 40 some political parties reflect, there is no dominant ideology among Italians. Each dialect and tribe is an extremely distinct culture involving "a way of life that is closely associated with territory", extended family networks, and networked cross-tribal communities spanning all of EurAsia and the Americas (Article 27, International Covenant of Civil & Political Rights, Weiss & Daws, 2007, p. 530 andEFPA meta code of ethics).
Relegating Rome to a marginal role we relegate the region to its historic role of a sea fairing trading zone and empower the rest of Italy through a balance of Noble/tribal representation as well as normal parliamentary representation while making null and void all contracts,(including with Starbuck's),to renegotiate with NATO and the United States, signed in or with Rome, transferring all power in decision making to the restored Executive Monarchy with its Noble/tribal representatives and Parliament, both established in Florence, Italy's first national capital. Negotiating issues through Noble/tribal forums is not so different from the collectivistic communist party forums already utilized and can bring respect and an income to those already serving as delicate territorial negotiators between the collectives and our elected officials. It is the best way to generate consensus in an otherwise chaoticcaucophony of very indigenous dialectsand political affiliations that no one person can understand and often sets a trap for further extorsion because of misrepresentation of the issues, particularly if the Catholic church and its male priests are involved, misunderstandings and underestimation of the severity of an entire extended family's trauma in an oral contract and handshake based society that not even the Catholic church can fathom.
SS emergency oversight is under the Bersaglieri stressing use of decoy sounds and footing camoflauging weapons training, Carabinieri, Corazzieri (numbering two companies coordinated by two captains, one Prince, the other Monarchical), and Peace Corps activation of civilians not previously enrolled in the military ranks. The total combined number of individuals under a Field Marshal is 1,000,000.
The actual number of SS on Italian territories and in Italy is much less, since crocodiles multiplying can cause ecological damage.
THE BIG PICTURE
The goal has always been to unify northern Europe while bankrupting America and de-stabilizing it now with little problems globally. Italians and Israelies both share Mediterranean cognitive phenotypes like placing the table of contents in the 'back' of a book reading like the Tanak from last page to first. Meantime U.S. Presidents have always seen us Mediterranean cultures like Jefferson Davis saw native U.S. Indians needing to be replaced by captured and enslaved Africans brought into Italy replacing native Italian cultures and eventually prohibiting Israel's candidature into the EU. This Vatican/US/Islam alliance that preceded Obama is in many published books ("Europe & Islam: Evaluations & perspectives at the dawn of the third millenium" edited by Mahmoud Salem Elsheikh, 2002, published by Universita degli Studi di Firenze) and explained to me by a Jesuit at the Gregorian in 2006 as the Islamification of Italy by destabilizing European and Italian civilizations with massive illegal influx of African and middle easterners so that the Catholic priests would negotiate Italy's and Europe's outcome (advancing Catholic Ukrainians over Orthodoxy and Judaism in eastern Europe). Italy finally, now violently without Vatican interference, helps to destabilize the US/Vatican's Islamization. Italian citizens themselves now perform violent protests against US subsidized interests that generated the Africanization of Italy/Europe and the 2000 or so illegals by boat entering Italian shores daily aimed at corrupting Italy so it drops out of the Euro, the EU, and to replace the white/Semitic looking Mediterranean race, displacing Italian born persons like me with persons from Africa who'll colonize Italy illegally and the EU for a US agenda of destabilizing European unity preventing Israel's, Palestinans' and Russia's entry into the EU. The Catholic interests in Ukraine, and probably Joe Biden's Irish Catholic network, trying to make theVatican (from Latin "vatic anus" which in Latin vulgar translates as "old hag") a political negotiating power during the Bush administration is what preceded, misinformed and misprepared the Obama administrationpreventing Obama initially from dealing more effectively with the horrible tensions between native and migratory cultures in both Ukraine and Italy. Our US-Europe goal has to be the evolution of world trade through the Bering-Strait chunnel, its completion between Siberia and Alaska to Canada, and the inclusion of Russia, Palestinan and Israel in a trade zone connecting Europe to the American continent which, obviously, is only jeopardized by Vatican-Catholic interference in Ukraine and Italy.Meantime, countering US/Vatican Catholic mafia Italy's media plays up ethnic Russians' right to self-determination in disputed territories as a partisan issue just like we Italians see the uprisings in Rome and Venice as the Italians' right to self-determination - not an issue for US colonizers nor, especially, the Vatican, but an issue for the EU and Italy to tackle the issue of illegal boat landings as strongly as Crimea prevented the Catholic Ukrainianization of its peninsula and Australia prevented a Malaysian airplane from landing on its shores!
Partisan politics operate to diffuse the witch huntsthat fuel trendi politicians that use humans for bartering and gaming - partisan politics utilize chieftains and Monarchies to diplomatically agree with politicos while in deed saving the targets of political superstitions, cheating, lying, stealing, prospecting, and gambling.
Loyalty is a must in partisan politics. Loyalty must be symbolized by the immediate removal of crucifixes in all public and pedagogical spaces as per the 2001 action of Ornella Orlandi, with no discussion, signalling Italy's fascist/Vatican complete surrender ending World War II unconditionally, the armistice is thus null and void. Furthermore Loyalty is shown by restoring the tombs of the Cavallieri di Vittorio Veneto, maintaining them respectfully, along with those of their family members.
My investigation leaves open a field of concern for further investigation, that is, were the Jews and handicapped of the 1930's and 1940's suspected of being the reincarnation of the Romanovs whose bodies were disfigured and mutilated with sulfuric acid (Johns, 2008) so they would return with birthmarks of darker Semitic, African or Mediterranean skin pigmentation, hair colour, and in a marginal subculture? My initial investigations, as Stevenson's, seem to indicate that this is so, and that targeting Jews, military families, and handicapped is and was simply a Wilsonian approach to 'level the playing field for democracy' by generationally stigmatizing (Stein, 2004), mutilating (Johns, 2008 & Stevenson, 1997), and exterminating Houses of Nobility, Jews, military families, and the handicapped (Goldhagen, 1996 & Lifton, 1988) while with misinformation purposefully covering-up or white washing the acts of inhumanity against these groups, particularly women (Stein, 2002 & 2003).
In 2002-2003 Pereyaslav-Khmelnitsky, Ukraine pedagogical university was trying to garner State Department monies through a project renewed through it's author Paul Hirt, PhD of Washington State University to turn a historic building into a nice welcoming center for visiting international scholars. Victoria Pogasiy and other college instructors had envisioned this to become an academic center to learn of Trypillian (femminist Viking) and other cultures.
When I made my world record round trip as first U.S. citizen, first woman, first Italian, first arm amputee to plan, fund and research her own solo round trip standard shift with no accomodations automobile drive from my rented two bed-room apartment in Corchiano, Italy to St. Petersburg (I had just had a new diesel engine from the UK inserted in the spring of 2007 in the vehicle, mafia tampered with the engine in Hannover, then near Heidelberg, then near Paradiso, Switzerland, costing me an additional 30,000 euros in engine replacements/repair so I finished with the original 1992 Toyota 4-runner chassis) I stopped on my way to Moscow to see what had become of all that money Condoleezza Rice's State Department invested through Paul Hirt, Washington State Professor of History who solicited students in Ukraine, in that historic Pereyaslav building to promote Slavic women's culture.
It had no scholars, except the ethnically Russian university students that spoke English orGermanprostituting businessmen and perhaps women from Kyiv region. I suppose that was Jolanta Drzewiecka, PhD a Polish Catholic citizen who hated ethnic Russians, and Condeleezza's way of dominating poor white university students as professors at WSU like Susan Dente Ross tried to steal our graduate work and if we accused her or Patty Sias, organizational communication professor at WSU, of anything they retaliated by calling us autistic and try to enslave us by not crediting our research work and instead in their prejudice try to put us under some organized unitarian religious cult or some other form of christian based religious intolerance. A state university, WSU, became a kind of antiSemitic anti DOD civilian returning student and anti homosexual anti amputee breeding ground of hate speech based hatred specifically mobbing me in and out of the class room.
In Ukraine it's normal that persons struggle with less than two dollars a day, and unlike Africa the winters are often below zero degrees fahrenheit, meaning that their two dollars do not go as far as in warmer climates. Being white, Jewish, Ukrainian or Russian and poor in Ukraine is more dangerous because lighter hair and white skin makes them targets for predators that have money and are often involved in abducting male and female youths and adults, particularly multilingual, for western European, African, Israeli, Arab and Mediterranean sex trade markets.
As the leader of many indigenous ethnic tribes, including Tatar on the lands Tatarstan, and Russ-Viking-Trypillian in Moscow region, and other lands of the Russian Federation, Vladimir Putin is Honour bound to reprimand mistakes performed by personnel of these indigenous tribal groups under his diasporic watch in Ukraine. Kyiv-Oblast's Trypillian pre-Christian culture is matriarchal, no one cares who their father is since often its not certain, everyone knows who their mother is. Trypillians descended from the Vikings along the Dnipper and expanded into what emerged as the pre-Christian white Russ tribes.
Obviously pre-Christian white Viking features established themselves in what was an Asiatic and not so white territory. Vladimir Putin's whiteness for thousands of years descends from the diasporic Viking-Trypillian cultures that first established themselves along Ukraine's Dnipper.
In the USA we are not accustomed to the notion of an ancient white tribal lineage residing in the same territory for thousands of years. Instead we are brain washed with the politically correct notion that only Africans have millenial lineages. Not so.
Vladimir Putin understands whiteness and the ghetto like Michael Jackson understood blackness and the ghetto.
Vladimir Putin was born and raised in Russian poverty. Forced to live communally while still a youth Vladimir Putin's first obligation was not school, it was to look out for his mother, and without protection from older siblings.
Putin himself, during the hardships of communism, could have fallen victim to the very same predatorial cult-mafia homosexual and heterosexual "schooling" prostitution rings I combatted at Gonzaga University and Washington State University that prey on the physically handicapped students as easy and defenseless prey that won't snitch (Lifton, J. 2000. The Nazi Doctors: Medical killing and the psychology of genocide. NYC: Basic Books)then in Ukraine and in Italy through my philanthropic research and pedagogy.
Thus Vladimir Putin is not a threat to US interests like Michael Jackson wasn't a threat to US interests, yet like Michael Jackson iconically attracts negative andenvious bourgeois accusations. Each Russian or Ukrainian leader has a position, then power, and lastly money because the collective of the varying tribes entrusts them. While in power the leader is obligated to see to the personal welfare of those under who do not have such luck, personally funding their hospital or living expenses when state welfare doesn't. It's like being the Pope, or Silvio Berlusconi, not a tycoon. If, like former president Yanukovich, the personal well being is not cared for the tribes will remove the leader. Thus it is not like the north American concept of democracy. Ukraine and Russia operate under a Latin Americancaudilloconcept of democracy.
We share the same disgust for those who wish to interrupt a Mother's dream for her children to acchieve what she was prevented from obtaining for herself. I was able to go to university because my Mother at 18 gave up her dreams to attend university for a career in journalism like her Florentine class mate Oriana Fallaci, a war writer and international political commentator.
Instead my Mother knew that marrying a U.S. sergeant after World War II she could help protect with her status her brother and parents who'd collaborated with some anti-fascist elements during World War II jeopardizing my Grandfather's income after WWII. Thanks to my Mother sending a few dollars from her household money every month my Grandparents were able to help my uncle while my Mother helped my father learn diplomatic skills to become a Colonel.
Italian diaspora, and Slavic diaspora share a common bond through many nations and tribes, in the hopes that youths and the elderly do not fall into the hands of predators. It's not about power, or the exercise of power, it's about our seeing ourselves in the other. This is what exceptional persons, and sometimes leaders, feel and express in their seemingly emotionally propelled actions.
Italians, like Russians and Ukrainians, have very strong emotions and our languages reflect the extreme depths of our psychic emotional states, whereas English and German are more developed for scientistic thinking.
Italian and Russian are great for opera, and singing, because they see the orphans abbandoned to prostitution in Ukraine and Russia, while British and "Americans" perversely invent test-tube hybrid babies.
Musical emotionality of the common Italian, Russian and Ukrainian languages surpasses the few emotional fluctuations in English and German enunciations.
Musical languages best reflect the depth of our Souls, and it is thisSoulfull emotionalitythat breaks down the division between nations like Ukraine, Russia and Italy. We look at one another and see ourselves in the other, we hear one another in a different language yet recognize our emotional state in theirs.
We do not feel thispathoswith English nor German languages that are so evil and banal as to commercialize physical violence and predatorial abuse against Royal Princess Silvia as pepping up Si,PepSi. Our musical language physiology reacts to sequester the assets of PepSi and its logo duplication infraudulent advertisingworldwide as a commercial violation of women's and human rights, bringing us to Marxist style partisan politics as the counter-strike taking over PepSi assets worldwide.
We transcend the world through the emotionality of Italian, Russian and Ukrainian musical languages. EssentiallyEnglish and German lack this emotion and are seen by us as insensitive,thus disqualified for now as in line for the Throne of Queen Regnant Gigliola, Rita not born in Italy, whereas Royal Princess Silvia is the eldest first born of Holy Wedlock in Italy under the family name Addini of Gigliola Addini to protect Silvia through the Pisa issued registry from her father and the ex husband of Queen Gigliola, and attended elementary, secondary, and two universities in Italy thus qualified jus sangue and from birth and education to think at the level of Italian Constitutional Law, Executive Powers, separation of churches and State, and deliberate on the unique cultural histories of the twenty some Italian philo-linguistical geographic regions of Italy, as well as on the role the military has played in transition periods throughout Italian history.
Rita, nor her two conceived in-wedlock daughters, are not currently qualified for Italian citizenship nor will they be qualified unless Dauphin Princess Silvia recognizes them after we restore the Monarchy, thus recognizing her affiliation to prepare and protect them properly as Monarchical property, in alliance with the restoration of the Monarchy in-line with the powers of the 1948 Italian Constitution. The proper Monarchical role of Monarch should be issued to the first born in Holy Wedlock female descendant of Queen Gigliola, thus in the eventuality of restoration of the Monarchy Rita shall not have any role and instead can 'shop' at COSTCO. Queen Gigliola with hereditary rank to be bequeathed to Dauphin Princess Silvia, and prepare Princess Holly and Princess Browning as inheritors insequitur, if they are found competent of fulfilling the strictly disciplined and morally upright lifetime duties.
Right to inheritance of the Executive Monarchy is Matrilineal and by training in citizenship rights and executive leadership stubborness.
Currently only Royal Princess Silvia Addini is the only offspring of Gigliola Addini, who married in 1948 and divorced in 1988 Henry Stein, Jr., and Silvia being born in Italy under her Mother's maiden name, Addini, as per maternal rights over paternal rights, and under Italian Law the marriage between Gigliola M. Addini and Henry Julius Stein, Jr. was NOT registered thus under Italian Law NOT recogized under citizen status at birth, leaving Silvia born under Gigliola Addini clearly under Italian and European citizenship status and with the clear right to retro-active citizenship based on birth, unregistered civil marriage status in Italy of the parents, residency and education in Italy, who has a clear right to Queen Regnant Gigliola's Executive Monatchy and inheritance as Gigliola Addini also is an Italian citizen, based also on her birth, residency and education in Italy.
Since the Throne is a full 24 hour seven days a week shift, and Mom (Queen Gigliola) usually lays on the sofa, and we need money, the Throne at Pitti Palace is for Executive decrees and the Throne at the Parliament is for negotiations, and occassionally, by invitation or by request, a person can sit on the Throne for decrees or negotiation to pursue an issue of Monarchical interest. Currently there is no limitation on who can apply, just prioritization of needs. The sitting will be of one hour, unless more time is required. In this manner bureaucracy in urgent cases can be circumvented through Executive decree or discussion directly with the Parliament.
If Princess Royal Silvia does not have an inheritor to the Throne due to her Virginal status a more suitable daughter of Nobility shall be incultured to have a tolerance of fundamentalists while obviously a patron of Semitic interests. This Italian Monarchical Decree is precisely in line with ancient Etruscan maritime trade compacts with the Middle East and the historical citizenship of Jews under the protection of Julius Gaius Caesar of the Roman Republic and Empire era. Such a family would have earned first Noble rank and citizenship as Italian, then be prepared for a Monarchical role based on Matrilineal inheritance and the lineage of rule is Matriarchal from mother to daughter.
In contrast with British Monarchy's style of extensively pre-announced ceremonial public appearances, attracting potential terrorists,Italy's Executive Monarchy will only make pre-announced formal appearances at already historical Renaissance style established traditional public holidays and events, unless a crisis has occurred. The goal of Italy's Monarchy is to Honour Medieval, Renaissance, Victorian Era and 20th century Nobility and the House of Savoy's various inheritors while advancing women's rights maintaining and advising on the purity of Noble lineages, and will not compete, and will complement their Presence at Monarchical and public functions inclusively utilizing their expertise in all matters, with due compensations.
Established events typically are Scoppio del Carro, il Palio di Siena, Calcio in Costume that shall be arbitrated by Yandex of Russia instead of Google or the British police, Giostra del Saracino in Arezzo, and others in the domains of Sicily, Campagna, Sardegna, Elba, Lazio, Umbria, Romagna, Veneto, etc. as maintained and practiced by historical and emerging Italian and Slavic Nobility. Crisis appearances of Monarchical interests, particularly including local and or historical Nobility, will tend to Italian and international (EU and UN) Parliamentary proceedings complementing the democratic and civil representatives, assisting them in their functions, and have their presence felt at emergencies such as earthquakes, kidnappings and murders promoting civic involvement and legal efficiency in crisis and strategic issues.
Otherwise Monarchical and related Houses of Nobility appearances will be informal, with minimal yet efficient security, likeshopping at the COOP, IKEA, and Upim, and visiting museums with foreign and Italian tourists, and at public beaches,like in Ansedonia, promoting high quality services for commoners and elite alike (with consultancy salaries and expenses provided for when required) without dissaponting public impressions of modesty.
I have to affirm that Daniel Goldhagen's argument in "Hitler's Willing Executioners" is correct regarding Saxon-Germanic languages. The auditory re-introduction of German to non-German speaking populations has an obvious result since World War II. The case example is that of Massimo Grion. When I knew him as the son of a common acquaintance of my Mother's in the 1980's he was like every other Italian spoiled male. Then, in 2007 he stayed some months in Bavaria, Germany, and had to use German in his work and living areas. When he visited in Italy his parents, who had rented a room to me briefly for two months in exchange for house supplies such as a new dishwasher, etc., he had a horridly anti-Semitic homophobic value system that targetted me with a Semitic family name, Stein, a lesbian, and a left arm defenseless amputee. I couldn't understand his horrid shift and studied his CORT like any anti-Semitic assailant, and understood that the exposure to the German language probably caused a quantum decohesion that caused his previous incarnation asRoland Freisler,never tried for crimes against humanity,to resurface.At this point I realized that the Italian population in general should not adopt German language as a secondary language though try harder in understanding other European languages as a secondary, official, language among Italian populations. And, rely on Russian citizens, such asSophie Schollnow a Russian citizen, to help Italy advance to the level of EU human rights laws. Thus the implementation of Russian as an official language, along with Italian, in Italy.
Unless I'd accomplished my studies in rhetoric and physiological indicators of pre-conscious motivators I could never have understood the phenomena of the change in his attitude and behaviours.
For U.S. citizens this is too complicated and seems like useless venting and dancing withinstrumentsbe they electric guitars, weapons or umbrellas, yet for the Slavic or Italian temper, or Scottish, it's quite comfy.
Italians, like the Japanese and Russians, function best when they are respected, compensated and feel the security of a Monarchical order of their own protecting them and their human rights as Europeans.
In this manner Italy understands even Yulia Tymoschenko urging independence through language while urging Russia to pressure Ukraine's borders so the US panics and floods Ukraine with billions of dollars. It is like a tarantella between Yulia and Vladimir and the US wants to step into the dance yet cannot dance, and offers money.
Ukraine with Yulia Tymoshenko, and U.S. adviser Georgii Pocheptsov, Professor, offers the opportunity for mediation between Latin and Anglo-Saxon linguistical structures and Slavic, promoting both Ukrainian and Russian to empower the oppressed. If Yulia Tymoshenko, with U.S. adviser Georgii Pocheptsov, Professor, is able to assist negotiations for Italy and Russia to resume economic trade, she and he would then be a convenient representative of Italian Executive Monarchical interests working with our interests in Crimea, as the Ukrainian counterpart to Grand Duchess Elena Danilova, our Russian counterpart in Crimea. A similar title of recognition, Grand Duchess and Grand Duke, is then assigned to Grand Duchess Yulia Tymoshenko, and Grand Duke to U.S. adviser Georgii Pocheptsov, Professor,as a representative of Italian Monarchical interests in Ukraine, with concern to the needs of Ukrainians in Italy and Ukrainians who have worked, legally or illegally, in Italy, and if possible, a representative of Italians in Ukraine. Although from a foreigner's there is not much difference between issues in Ukraine and issues in Russia, for Italians, I have personally learned it is best to have both Ukrainians and Russians work in tandem on issues without us trying to tell them how to do something and am confident this is a good way, for the objectives to be stated and for the respective Ukrainian and Russian interests to work out how things get done between themselves.
Similarly in Italy we do not need NATO we need Russia like Ukraine does. Call Putin to build up some fear along the borders and the US coughs up the money.
Monarchical and tribal states honour individual courage, leadership and honour in spite of systemic Catholic/Muslim mafia violence. What can an icon likeJames Byron Dean orKaren Carpenterdo except say good-bye to the USA that merely treats them as consumer products and be born again elsewhere withMonarchical protection. It's not about money that people become icons, it's because they perform all their own research for an emotionally inspiring performance, it's about being sensitive, it's about being the first, the best, it's about Honour.
INTRODUCTION
Born of an Italian citizen I was educated in Europe, like the pre-ChristianEtruscanand Celtic (Tuscan and Odenwald)indigenous European traditionswhich are similar to the pre-Abrahamic Minoan and Ancient Egyptian traditions, I wasneverconfirmed nor anointed in any religion, I propose that re-instating the Italian Monarchy in Florence is the way to "cut Italy's fiendishly complex bureaucracy, take urgent steps to reduce unemployment, particularly among the young, fight corruption and tax evasion, invest more in technology, improve childcare, promote a new culture of innovation and forge deeper European ties."
I. BERING STRAIT TRADE DEMANDS RESTORATION OF ITALY'S MONARCHY
With the opening of theBering Straitfor world trade England will be reduced to a marginal island with no significant Atlantic trade. Italy will be who the European Union without England turns to for the short and safe passage to and from Africa for resources. This is an opportunity for Italy to develop a safe passage of people and resources from and to Africa, Palestinians and Israel through the Bering Strait avoiding the middle east while helping one another, and Russia, re-enforce our Monarchical histories. World trade requires Monarchies with strong military style families and leadership that protect il Popolo (the People), their precious millenia old cultures and lines of Nobility, and bulldoze the trivial pursuits of politicians and opportunists such as the drone supporters. With Russia's agreement the passage from the Italic peninsula has three routes to Russia/Alaska/Canada: through Helsinky, Finland; through Kiev, Ukraine; through Autonomous Republic of Crimea. Three routes provide options for drone-free areas, meaning absolutely no drone activity whatsoever protecting Sovreignity of local cultures.
In building confidence between nations we cannot "manipulate" their populations. Thus seizure of drone strips (airports) likeVilla Irisof Renata Fraschetti and former CIA Alitalia vice-directorEttore Grion(9-11):In Italia esistono ufficialmente 120 basi dichiarate, oltre a 20 basi militari Usa totalmente segrete ed ad un numero variabile (al momento sono una sessantina) dinsediamenti militari o semplicemente residenziali con la presenza di militari USA". These bases paid by the Italian people as part of NATO and drones are now Italian propertyunder the jurisdiction of My Mother and I, and my sister, as part of the functions of Italy's Executive Monarchy serving interests of the House and Associates of Savoy and other Houses of Nobility with right to collaborate with the power of the dagger at the level of Barons and Baronesses. This is in preparation for Italy to leave NATO emphasizing the Bering Strait.
Villa Iris of Corchiano is to come under specifically Vatican jurisdiction as the fortress at Civita Castellana was once utilized as the Pontifical retreat during the Renaissance. In this manner Villa Iris, if utilized for any activity, is under Pontifical guidelines which prohibit acts of aggression such as the utilization of said property for US drone activities. In accordance with Pontifical decrees the current inhabitors will be provided for in exchange for protection from Italian punitive and seizure laws as Pontifical guests on a Pontifical territory.
US presence will be by invitation to satisfy Italy's and Ukraine's alliance with Russia.
Under CORT scrutiny there is no difference between British, Germans, Israelies, Spanish, Palestinians, Italians, Polish, Ukrainians andRussiansexcept in cognitive style, language, emotional depth, height and skin pigmentation. When we learn one another's linguistical structures and value hierarchical structures our behaviours and opinions are in agreement. A few multi-lingual exchanges are more secure than NATO at the doorsteps of any of our nations being that NATO has exhausted its post WWII purposes.
All Italian citizens and Italian diaspora that through jus-sangue are eligible Italian citizens, as in Germany reclaiming German diaspora in the first half of the 20th century, will have all data, legally and particularly illegally and/or covertly through students, state department university and pedagogical programs such as Gonzaga University, Capella University, and Washington State University, bars, churches/cults, newspapers such as facebook and Spokesmanreview, google, etc. and international and national media audience surveillance immediately turned over to the military for the new Monarchical curator CORT studies that help persons in self discernment and will make money through approved documentaries ofCORT evolution and protection under the Corpo Forestaleforpopulation controlusing the Russian concept of Parks as extended university campuses with different forms of biological and chemical life forms as practiced in Crimea. In lieu of criminal proceedings againstGonzaga University the corporate capital is hereby usurped by the Executive Italian Monarchy and will be guided under Tim Bauerle, LLM, of Zimmerman and Attorneys, Heidelberg, Germany, the Sisters of Saint Francis and Jesuits, particularly through the Pontifical Gregorian University, in expanding into an international duty-free area for representation of various consulates in preparation of Bering Strait rail and road trade through Spokane, WAand an international law school with proper preparatory undergraduate curricula, maintaining its religious training for persons that wish to study Catholic and other religious doctrines and/or enter a religious vocation. One does not have to convert to Catholicism nor become a religious to attend, or work in this complex, though a thorough respect for those that have a religious vocation is part of the educational process.
When forensically reliable scientific evidence of psychophore phenomena is not commonly accepted the persons raised in a religious or respectful folk culture (such as in Turkey, Nigeria, Tibet, Germany, Israel, Scotland or Austria) can help common persons understand how, when, and if to interact with other persons or creatures. This is the foundation of religious thought, folk traditions, and culture based laws that have evolved into common law, military and Noble codes of conduct, and religious doctrines.
The religious usually are able to think from the perspective of others and help negotiate unorthodox solutions to complex situations, without altering their personal lifestyles. As an Italian Monarchy sponsored territory thus subsidized by the Italian state,Gonzaga University in Spokane, WA and in Florence, Italy will provide a Pontifical Vatican office of affairs, among other consular representation, a duty-free Foxtrot's commissary in collaboration with Rocket Market in Spokane and Foxtrot from Ukraine chain stores, which is operated out of Kyiv, Ukraine and has access to Russian military issue cigarettes, Beluga vodka, Lada offroad vehicles like Putin drives, and black caviar, and a Foxtrot post exchange modelled on the Monarchy's commissary and post exchange in Florence, Italy. For fast quality US food Italy under the Executive Monarchy shall sponsor student exchanges or labor exchanges by opening Mary Lou Milk Bottle outlets with a beer and wine liscense in Italy and Dick's Drive Through burgers by the bag full.GonzagaUniversity will also provide the equivalent ofan Officers' club and NCO club with bars for visiting dignitaries, faculty, and staff.On Italian Monarchical territories in Italy and elsewhere internationally, including in the City of spokane, WA, Italian and EU laws apply, and for Vatican staff Vatican laws must be tolerated, such as18 as the minimum drinking age, and the collectivistic nature of family morality such as respecting your elders, extended family and privileging persons with physical handicaps. The university's and law school's goal is to educate persons about the differences between Italy as an independent state, its forms of government, its unfair status under the European Union, and relevant laws, its relations with the African continent, and the presence of a foreign state, the Vatican, in the city of Rome, and the differences between the Italian and Vatican states. This education will assist future lawyers, law enforcement, politicians, economists, and military in performing their work at an international level in compliance with EU, United Nations, and Vatican guidelines while tending to U.S. expectations.
In compliance with private intellectual property standards, as standard in Germany and Italy, all telephone and electrical landlines, including internet, are to be running underground as with water and sewage lines. Thus trees and houses are not endangered by power lines during storms, reducing property owners' need to maintain their trees against local incompetent utility operators and engineers. This applies to Monarchical territories in Eastern Washingrton, Italy, and internationally. Wireless services are the exception to this standard. Utilizing landlines protects women from criminal activities such as spying and illegal surveillance since landlines are underground and purposefully so to protect property owners and businesses from illegal wi-fi, mobile telephones (cellular), Facebook, Twitter, and NSA related activities, while protecting trees, traditional Florentine Football (Calcio Storico in Costume) and private property.
TARGET PRACTICE SHEET MADE BY A SERBIAN HEAD AS A BULLET
Jesuits accompanied by Sisters of the Order of Saint Francis of Assisi, faculty and Papal representatives will behoused and entertained on Gonzaga, as a Monarchical property within the U.S., as officers with full freedoms as allowed in Italian and EU law as is practiced at the Pontifical Gregorian University in Rome, Italy. Appointed officers of the military with their immediate family and staff will need to oversee Monarchical functions and application of Italian, EU and duty free laws on Gonzaga University in Spokane, WA. The Sisters and Jesuits tend to Vatican issues.Persons not allowed on Italian or Monarchical properties in this document will be allowed on Gonzaga University properties as long as Gonzaga functions as an academic and consular Papal representative through the continuing presence of the Sisters of Saint Francis of Assisi and Jesuits.Under the Sisters of Saint Francis persons not welcomed on Italian or Monarchical territories can be properly and courteously tended to so as not to cause unwanted interruptions in the presence of Queen Gigliola and her daughters.I stress the presence of the Sisters of Saint Francis because of my own tutelage and education. The Sisters are very strict in maintaining high standards yet practice simplcity and offer good femminist perspectives to counter-balance male narcissism.
In this manner the Monarchy has a corporate presence within the continental US in preparation for the opening of world trade by rail through Spokane, WA, USA while relying on the presence of the Sisters of Saint Francis of Assisi and Jesuits to insure quality control and renegotiation of existing contracts binding the university to federal (FBI) contracts which are in conflict of the division of church and state operations, particularly afffecting the efficiency of Executive Monarchical rule in Italy and her international territories and networks. Due to the rail passing through from the Bering Strait Spokane will require Italian and other international consular offices by-passing the Seattle and California west coast consular offices and protocol.
This has precedence in Germany's annexation of German diaspora and in Russia's use of former soviet born persons as liable to Russian oversight as the former capital of the Soviet Union. All Italian jus sangue diaspora are hereby declared Italian citizens even in absentia (not residing in Italy) with European citizenship protection rights.This applies also to ovarian eggs utilized from Italian jus sangue and diaspora legally or illegally.
Italian Monarchical oversight will protect women having been duped into surrogate motherhood through piracy and under misinformation from their advisers.
The primacy of the egg is the basis of women in Italy filing birth certificates matriarcaly with law enforcing this through the EU and the basis of marriages for natural conception since the biological mother has primacy. Any violation of a woman's or girl's right over her natural procreation processes (such as extracting her ovarian eggs for charitable or profitable activities, sterilization, rape, forced breeding, etc.) is punishable by death and of course fined for the profits gained and for the pain and suffering inflicted directly or indorectly on the girl or woman. If the fine cannot be paid the capital associated with the persons or organizations involved are sequestered to directly make payment to the victims.
Those not born of generational Italian matriarchal lineage are not recognized through the Italian Monarchy at the same level since the egg is culturally and genetically protected under the EU guidelines andEFPA metacode of ethics, thus more important than the sperm and non-Italian eggs and egg donors not of Italian jus sangue.
Accordingly the Italian Monarchy and the Italian state at all levels will punitively protect all health concerns of women, particularly biological mothers of Italian citizens and Italian jus sangue diaspora populations through immediate assignment and recognition of Italian citizenship as de facto and retro-active matrilinealy since birth in Italy or jus sangue of an Italian mother with citizenship or without, as occurred to Italian women who married foreigners and temporarily their Italian citizenship was suspended (in 1992 Italian citizenship laws restored Italian citizenship to Italian women who married and claimed their husband's citizenship). Thus Italian women who lost temporarily their Italian citizenship due to marriage or who took another citizenship loosing their Italian citizenship are de facto Italian citizens and retro-actively jus sangue their children and eggs are Italian citizens immediately and punitively enforced with compensatory actions taken against all interests that marketed or donated their ovarian eggs.
Under this law Arline Kercher is protected and so is Stephanie her daughter in lieu of Italian citizenship in recognition of their daughter's Meredith valor against Anglican and foreign activities on Italian soil targeting Meredith Kercher, which by Anglican or Catholic patriarchal interpretations of religious jurisprudence may have a legitimate action, but by a Matriarchal Church that venerates the Virgin Mary, or Italian and EU law violated the criminal codes against promoting delinquency, fascism, human trafficking, feminicide, and murder. Thus Arline Kercher and her daughter Stephanie are immediately protected Italian matriarchal lineage with punitive action taken if any person or interest outside or in Italy threatems or targets them for rape, pressured sex, or for their ovarian eggs due to their and Meredith's actions of valor upholding the fight eradicating feminicide and religious mafias from Italy.
Meantime with a pro-US femminist executive Monarchy we re-enforce the US's trade relations through the Pacific Ocean with our sensitivity for personal and collective issues from Africa, through the EU, Ukraine and Russia.
A cautious public relations approach is required restoring Florence as Italy's Monarchical capital. This is accomplished by restoring the Palazzo Pitti, Forte Belvedere, and other edifices for Monarchical occupation immediately with proper collaboration from the Sisters of Saint Francis of Assisi and Jesuits and other religious orders so that Vatican governance and non-Vatican issues do not clash. The Monarchy will not dictate to the Sisters of Saint Francis of Assisi nor Jesuits nor other orders what needs to be performed, we negotiate and help one another recognizing that Houses of Nobility and religious orders share similar character traits and value quality. There is not much difference between a Noble and a religious person, and as such collaboration is a must.
The media will be exposed to images of women similar to Queen Gigliola and her daughters and grand-daughters, and other European women of Houses of Nobility in positions of workplace, military, religious, political and media power taking out the male voice and image from media coverage.
A media expose' must reveal motivated church, mafia and CIA/US interests.
Women are tocensor every dissentassuringourselvesof only our outcome.
Italy's Diaspora abroad with experience living, studying, and working internationally justifies their Italian citizenship via jus sangue. This sector, along with the Silvia Addini (SA secret service to the Monarchy ranks whose white or gold fox hats resemble North Korea's border guards, see section VIII) and the Pontifical Swiss Guards will oversee and work the Bering-Strait air-rail travel. Alitalia and other civilian airline staff will not be employed (former vice director Ettore Grion has admitted Alitalia smuggled weapons to Libia, human trafficking and other atrocities as a CIA operant).
Italy will need mentalities to function as a military-innovation power-house and without a thought sideline with Russo-Israeli-Palestinian input the middle east made of reincarnated criminals that only wish to rehabilitate in this lifetime in peace,without western advertising intrusionsand misinformation.
Italy will become a militarized and Peace Corps style (see section IV) world trade key player between Eurasia-USA and Africa for trade to avoid the danger zones through the middle east in exchange for protection from Israel and Palestinian future EU members. In this manner middle eastern concerns are not interruptive of streamlined world trade through the Italic peninsula to Russia. Goods and persons will travel to and from Africa through Italy and not Portugal and Spain. From Italy north east across Kyiv, Helsinki, or Crimea to Russia, making Italy a military trade land-air-sea global power, to the American continent. Italy must now seize this opporunity to show Her Power and Greatness with Ukraine and Russia, as executive Monarchical Powers.
Retro-active restoration ofMatrilineal Monarchyis declared alegitimate strategyto restore Italy's ancient yet versatile and ultra-modernGuerrinito Monarchical lineage and Honour.
A. Our primary profitable and innovative enterprise is the monopoly on identifying and restoring Cases of Reincarnation Type under the Monarchy's hold of the Pitti Palace as a national Monarchical site. From childhood citizens will have to develop a scientistic appreciation of the mystical existence as well as appreciation for diverse cultures. Thus no foreign company, such as "Google" nor cult can steal or copy the Italian Monarchy's labor, writings, photography and research initiated by Royal Princess Silvia,chief curator and Honorary General of the Eurogendfor (EGF) and Corpo Forestale. Italy's executive Monarchy will delegate the rationale for capital punishments and verify the outcome of CORT's as a profitable national enterprise to sustain the Monarchy and its duty to enforce the European Rights of Italians, particularly women, orphans and homosexuals.The goal of a executive Monarchy is to fulfill Principality and Parliamentary needs and provide a profitable income to contribute to support Italian households which might require utilizing current mafia households, yet focus on mafia women's leadership in decision making, particularly out lesbians for moral guidance. This change in direction from one extreme, false paternalism, to femminism is easy since Italian law allows for men to hide behind the household's Matriarch, particularly if she owns property, or if the property is in her name, thus the men are not vulnerable to law suits. All property is turned over to the Mother, Wife, Older Sister, Daughter, etc. and the mafia leadership automatically changes direction while confessions are made without the men going to jail. This is how Renata Fraschetti, for example, protects her husband vice-director of Alitalia responsible for an air crash killing thirty some passengers and other crimes against humanity. We will perform this while respecting the Monarchical precedence and survivors of the House of Savoy and their Associates and help 'sell' the Monarchy as a pro-USA pro-Africa, pro-European Union entity with Executive privileges such as in Turkey and Saudi Arabia. Proper recognition, of family networks' (effeminate mafia) labours and belief in Honor and the Value of one's word and handshake, will be provided through the assignment of new Houses of Nobility, without negating where we evolved from, the ancient Houses of Nobility, and a reverence for our collective Heritage, will reflect Italy's Monarchy and Nobility as the strength that defeated Austria in World War I.
The Italian Monarchy, under the curator of Pitti Princess Royal Silvia with the mystics in association with the Church of Jesus Christ Latter Day Saints, Orthodox religions, and the Vatican and others oversee this executive power of communication censorship and collaboration of media oversight. Any violation of this Monarchical oversight shared with the caste of mystics, including Mormon Elders and Missionaries, will be seen as an attempt to overthrow the Monarchy or the mystical revamping of the Vatican and is reason to ask allies for a demonstration of power (Limburg, V., 1994, Electronic Media Ethics on censorship and group loyalty).As stated in the final section, the Italian Monarchy will work with the Vatican, as a legitimate foreign state with shared interests with the view that eventually our interests and activities will merge into a unified state. We are not at odds, we are merely in conflict, through which emergent processes bring us to a higher level of reasoning, problem identification, and problem solving, particularly in regards to CORT forensics. The final result of a merged interest of the Italian Monarchy and the Vatican is similar to that of Tibet's Dalai Lamaas Monarch, and Spiritual Spokesperson balancing and delegating discussions that enforce Parliamentary and Executive decisions. This requires a lifetime dedicated to being able to simultaneously discern the short term risks and the evolutionary risks of any topic.
In this regard we contemplate the issue of media effects upon varying audiences. We must occupy ourselves of close circuit as well as free or paid media regulations so that the values reflected are morally consistent with the identified loyalties and stakeholders (Limburg, V., 1994, Electronic Media Ethics).
The mind is precious, and should not witness what will compromise optimal rational behaviours and contemplation of multiple quantum realitiesco-existing.
B. Our second most profitable area iscultural pedagogy, particularly at the elementary and secondary levels. With rapid wireless soon we no longer need classrooms if parents can access academic material on-line from a national or EU standardized curricula. Thus our public schools become a waste of money at the primary and secondary levels.
To launch the CORT national enterprise we do need, as in section I-A a scientistic appreciation of the mystical existence as well as appreciation for diverse cultures.I have great faith in the practices of the religious women in Italy who have been meticulous and lifelong pedagogues. From my own experiences cultural pride and mathematical as well as scientific thinking is passed on best through private, or semi-private schooling utilizing a voucher system at the level of the elementary and secondary schools combined with home-schooling so that family cultural values are primarily learned. The society will have to advance through households and later organized units such as military reminiscent of a teleological soviet system without separating individuals from the household after they are in a career field, or retire.
In this manner children and pedagogues, under the current system of public elementary and secondary schools can transition to an amplified cognitive schematic system of quantum learning through voucher subsidized private tutors - eventually transitoning public schools to a co-operative system in which pedagogues are co-owners, co-ordinate curricula themselves with EU, National and community/family criteria, and operate so thatUNESCOorEU funding, or foreign corporate funding can subsidize their long-term projects connecting science with faith issues. By enriching household and community life connected with a national and EU curricula at the primary and secondary levels the formative education and moral character of students is pursued locally by families, communities and the greater EU agenda. In a self-sustaining co-op privatized pedagogical scheme Rome's governmental budgets influened by external corruptions become useless.
Public schools change ideology based on politics erasing the wholistic femminist theological interpretations under Queen Elisabeth I (later articulated by authors like Edith Stein in her femminist theological critiques, and Judith Plaskow of "Standing Again at Sinai") bridging religious sects to women's primacy in the workplace and the household.
State schooling will be at the level of university studies so that private interests at the primary and secondary levels have tailored every student's studies to a specialty once they decide to pursue university or skip university, with every effort made early on for them to form their moral character deconstructing the Vatican mafia and its narrow view of women and homosexuals.
C. With theFlorentine-Prato dialect formalized as the official Italian languagedue to the success of Dante being the most read the language of Power is Tuscan in Italy. Florence has historically served as the model to impose new standards of Power on Italy: Garibaldi established Italy's Monarchical capital in Florence in the 1870's; in the 1930's Florence was the showcase of the futurismo movement. These are Florence's irrefutable historical precedents that change nationally begins in Florence.
All efforts must be made to showcase Florence again as the Monarchical capital, for the rest of Italy to follow. emphasis must be given to protecting women as heads of households, and privileging volunteerism, peace corps style employees, employing mystics, including Mormons and other Orthodox practitioners, for libraries, museums, and primary and secondary schools, vouchers for private schooling or tutoring for those in public schools, and military households. A military style accountability in Alitalia, TrenItalia, Corpo Forestale, SS, etc. will treat these units as military households. The importance is to elevate the marginalized through a group or household approach. This mindset combines soviet militarization of civilian services with morality based on the woman as head of household and can transform Toscana, and most of Italy if they emulate, within five years. The Houses of appointed Nobility and the Monarchy are to oversee that the needs of units and households (not citizens nor voters) are met in their districts. In Ancient Roman times the ethical code was set by the Latifundium, the territory under recognized Nobility, and the Nobility was accountable to Caesar, or in this case the Monarchy.
II. ITALY'S CAPITAL IS FLORENCE
Ideally Italy's Government will relocate closer to Switzerland for easy access from Florence to German and Austrian food supplies, Swiss skiing, hiking, tennis in the soothing hills, and the temperate Swiss lakes for swimming, and access to scientists (CERN) and health experts working from Switzerland, Germany and Austria to accomodate Italian government, European government and United Nations operations while cutting-off all ties to malevolent mafia that threaten government officials and their families in their daily lives while in Rome. The goal is for the Italian government to move to Florence while with upgrades improving Rome as a tourist destination. Florence will be optimized as the administrative capital.
Florence's airport will have direct flights to and from Simferopol, Autonomous Republic of Crimea, facilitating cheap Russian level health and tourism vacations to the pristine site since the early Greeks whence international leadership have vacationed for millennia and where there are offshore interests furthered by Vladimir Putin and Turkey. Ukraine will have the transitory herds of tourism through the Bering Strait and Crimea the world leaders and iconic figures needing simple comforts and peace, and quiet protections away from inland herds. Crimea is like California of the early 1950's and does not wish to fall into the decay that California is today.
Crimea's population has always included the best in the fields of psyche and physiological well being with an emphasis on wholistic therapies in dentistry and introspection. Thus Crimea is an excellent research and pedagogical site like northern Scotland as George Soros and others have experienced with minimal religious and ethnic strife when isolated from Ukraine's shifting political and economic tensions. Unlike the rest of Ukraine the Crimea is strongly family oriented although ethnically diverse with Armenian, Turkish, Jewish, German and Ukrainian minority groups with a Russian umbrella the peninsula is a buffer against the credit driven industries in Ukraine operating in the red.For Israel's and Palestinians' access through the Black Sea for Bering-Strait and EU trade a secure and anti-Semitic Crimea is a must, to avoid anti-Semitic Catholic Italy in speeding up world trade and a secure route. Thus it is understandable that Israel critiques the US's poor performance in standing by its word in the middle east and in Russian relations when dealing with Italians, Palestinians or Tatar. Contrastingly Palestinans have complaints regarding the US, making the Israel-Palestinian issue a issue for the EU and Russia as obviously the Crimean UN model of problem resolution can be applied by emphasizing the shared need for Bering-Strait trade and peaceful access by both.
Alitalia and TrenItalia, state subsidized enterprises, must be optimized as a military/Peace Corps style operation. In this soviet style operation positions and salaries are protected like miltary ranks of other armed forces such as the Eurogendfor (EGF) and Corpo Forestale. If the Italian tax payers have been supporting these "businesses" then they are property of the Italian people and must function as such.
Rome will be optimized as a foreign tourist destination devoid of malevolent mafia and replaced by socially responsible capitalistic enterprises.Professor Condoleezza Riceof Stanford University who has an expertise on Russia and their mafia is a possible advisor on this task.
During this transition period anItalian Monarchy with Executive Powers serves to enforce executive decisions of the European Union, Italy's Princes and Prime Minister, and urgent issues regarding the judicial system and Parliament. Thus the role is that of an Executive Monarchy. Once the Italian government has transitioned to a mafia free location, Florence, and life-threatning issues of safety, sanity, and health are restored for government officials while minimizing and taking over Vatican and mafia money laundering activities the Italian Monarchy will likely serve a Ceremonial role in national affairs. The criteria is how fast Italy can meet expectations and function optimally in utilizing its geographic location as a world player in regards to world trade through the Bering Strait. I suspect at the international level the Italian Monarchy will always play an Executive role in optimizing business, security and military goals without public referendums. As for national interests I forsee the Italian Monarchy rapidly replacing the role of the Vatican itself and its "exorcisms" as a guardian of mystical knowledge as an issue forphoto-journalismfor persons to individuate for themselves, and a guardian of Italic peninsula cultural history so that mysticism/photo journalism/holographic memory balances withEU citizens' rights.
III.VLADIMIR PUTIN ISTHE MACCHIAVELLIAN ORDER OF THE SHADOW KNIGHT & UNDER ITALIAN MONARCHICAL & VATICAN RECOGNITION IN THE RESTORATION OF EUROPEAN CONTINENTAL MONARCHIES & NOBILITY
To re-establish the Italian Monarchy we need multilateral access to and exchange of military and intelligence agencies. My personal experience in Crimea convinced me that only one aspiring Monarchy has the capacity to tend to varying cultural issues while safeguarding the socio-economic nets. Absolute clear thinking is required to cut through linguistic diversions that are the cover for all mafia and terrorist organizations. After 80 years of atheism only the Russian cognitive system is capable of this. Another Garibaldi, in charge of training and establishing the Italian Monarchy with input from Vladimir Putin who understands our neighbor Africa and the difference between Africans from Africa, African-Italians, and African-"Americans" particularly in cases of family extended structure, crime, ageism, child abuse, femminicide and handicappism (Lifton, J. 2000. The Nazi Doctors: Medical killing and the psychology of genocide. NYC: Basic Books.)
Benedetta de Pietro will be utilized for framing the issues and legal consultations.
Professor of psycholinguistics Elena Danilova, who worked with U.S. State Department and former KGB in transitioning Ukraine, is appointed Grand Duchess for her wisdom and fidelity.
As the daughter of an Italian citizen I was born in Italy, educated there and performed extensive ethnographiic research and as Italian law stipulates Italian born family members of Italian citizens are above the law when performing activities in their Mother's behalf. Thus any use of Italian meats, specifically my or my Mother's ovarian eggs particularly in regards to the sixth Noahide Law (due to hysterechtomies in Italy in 2007 & 1979) etc. is an act of anti-Semitism and an act against Italian Houses of Nobility, Eurogendfor (EGF), and constitutes an act of sedition against the Italian nationunder punitive jurisdiction (r. decr. 21 luglio 1927, n. 1585) of the Italian courts government to retrieve damages and ensuing violations as the property of my Mother, an Italian citizen with private properties. My grandfather, Attilio Addini, Maresciallo dei Carabinieri, taught me that he never registered as a fascist card holding party member, in this manner he and other Carabinieri were faithful to the Monarchy which had established their powers after Garibaldi. Thus while fascist thugs persecuted Jews and others under the Prime Minister Mussolini non-fascist Monarchists such as the Carabinieri read between the lines citing laws such as the prohibition of exporting Italian born and fed meats (n. 1585) to save entire families (Zuccotti, Italians and the Holocaust) thus we are in the position to stop "American"-British pilfering of Italian meats that are all a result of a Dr. Rose Mary Volbrecht peddling a cure for anti-Semitism by revving up false allegations about me to secure fraudulently Clinton Whitehouse federal funding for the FBI's institute of hate on Gonzaga University campus in spokane, WA without a public referendum breaching state and federal laws particularly in regards to separation of church and state resulting in acts of xenophobia, handicappism, femminicide, and anti-Semitism targetting me and of course Meredith Kercher. Lifton, J. 2000. The Nazi Doctors: Medical killing and the psychology of genocide. NYC: Basic Books.
We will protect ancient tribal lineages, cultural values and artifacts while gaining control of Monarchical and national interests through the power of current and future technologies, particularly covert and military. In this situation input from North Korea is greatly appreciated in light of Kim Jong-Un who was educated in Switzerland.
Veronica Lario, working with Barbara Kanzler-Bergomaschi awarded Italian citizenship and of the rank of Lady in Waiting with rank of Baroness with specialization in linguistics, Isolina Guerrini's brother Giuseppe DNA and purity laws descendants (Beppina, Angiolina, Valentina, Lilliana, Gigia and their brother are Ladies in Waiting and Master Valet with appropriate Hereditary Titles Baronetesses and Baronet so as to prioritize their Fidelity and Position at the Service of the Monarch and to guarantee continuity of their properties and landholdings matrilineally whence possible), the House of Savoy and Associates,is hereby immediately appointed Queen Gigliola of Matrilineal Guerrini lineage's Consort for advising, monitoring, and public appearances and Princess of the Macchiavellian Order of the Shadow Knight, who holds mentoring rank over appointed Duchess Cristina Spadaro in transitioning Italy to a profitable socially responsible capitalistic Parliamentary-Monarchical nation in light of shifting opportunities as the Bering-Strait world trade emphasizes rail and roads in securing our prosperity with Ukraine and Russia. Veronica Lario successfully negotiated her divorce from Silvio Berlusconi and is highly adapt at understanding the difficulties a divorced woman, abbandoned by her husband, faces in Italy as well as the daughters of divorced parents. Since Queen Gigliola's husband abbandoned her after repeatedly cheating on her and raped the eldest daughter the sensitivity of Veronica Lario and Barbara Kanzler-Bergomaschi awarded Italian citizenship and of the rank of Lady in Waiting with rank of Baroness with specialization in linguistics, and Isolina Guerrini's brother Giuseppe DNA and purity laws descendants (Beppina, Angiolina, Valentina, Lilliana, Gigia and their brother are Ladies in Waiting and Master Valet with appropriate Hereditary Titles Baronetesses and Baronet so as to prioritize their Fidelity and Position at the Service of the Monarch and to guarantee continuity of their properties and landholdings matrilineally whence possible) are crucial and possible due to their own horrific experiences which they have dominated.
Italian Nobility require a Noble Consort since recent pairings since World War II between Nobility and commoners have disasterous results introducing violent behaviours from common men who biologically carry predisposition for physical violence whereas the Noble Matrilineal lines of Nobility do not we look to guidance from established women in the role as executive or constitutional Monarchs.
IV. FIGHTING XENOPHOBIA
I believe in celebrating great heroines against police-informant fascism. The only way to eliminate the church-mafia-fascism is optimizing the radical femminist sector of the Red Brigades throughout Italy.
Pictured above is Chicca Bargellini professor of Latin at your far left and holding her glasses Queen Gigliola above Florence, Italy - Tuscan partisan Red Brigade Nobility
Now there is no turning back, women must unite against further patriarcal exploitation and attempts of colonizations through and over their bodies.Italy has to take a hard stand against femminicide, violence against ethnically Italian or seemingly Italian women, and it will only happen with our own woman, Semitic looking who chose to marry and carry the burden of a Semitic name after World War 2, Stein, as Monarch of Italy, setting the moral example for everyone else to follow. Gigliola of Guerrini matrilineage looked like Anne Frank and many other young Jewish girls of her same age, yet she was fortunate to have a father who as Secret Service Carabiniere Mashall under the House of Savoy could mislead Nazi and fascist authorities as to people's whereabouts and passports facilitating the operations of our family members fighting with the partisans.
Pictured above is Cavalliere di Vittorio Veneto Maresciallo Maggiore dei Carabinieri Attilio Addini who refused to enroll as a fascist card holding party member so he remained dedicated to the Italian Monarchy,after World War II he worked a gas stationin Florence, Italy, and the daughter of his wife Rita of two Tuscan Houses of Nobility, Guerrini and Teri,Gigliolawho later married a US Army Sergeant, Henry Stein, Jr. perhaps assuming him Jewish as a form of youth rebellion. I've always tried to emulate my Italian Grandfather, he was the greatest role model anyone could have as a 'dad', he had orders toexecute Italian soldiers in World War Iat the front with Austria that wanted to desert the fight. Being willing to execute your own military members wins wars at the front and wins promotions. Since World War II this is performed through theBrigate Rosse.
This emphasis on women of Italian partisan lineage, particularly living abroad and with professional skills, will, of necessity, deny funding towards men who have not performed legitimate military service or the equivalent, particularly men who are involved in anti-social behaviours involving alcohol, stalking, gambling, "soccer" games targeting women, rape, drugs, robberies, etc..
Prostitution and soliciting sex is illegal and not possible. To assist in improving current illegal trends in Italy or involving Italians the expertise of Dr. Licia Brussa of TAMPEP in Holland and Switzerland's International Organization for Migration should be consulted, among other possibilities such as social and religious activists in Italy. Religious and social activists must demonstrate proper intentions, motives and actions that are in-line with current Italian, EU, and UN guarantees for protection of human rights.
Upon proper review a situation similar to Holland, in the area of protection and guarantees, might be in order. For this evaluation Dr. Licia Brussa and IOM are highly suggested as advisers on the subject, being that this document also supports the introduction of hashish brownies and marijuana cafes as the Dutch have successfully acchieved.
A Dutch approach could help re-orient the direction of law enforcement and judicial activities so that a different criteria is established regarding safeguards and tolerance in a pluralistic and multicultural society, such as Holland has obtained.
Italy will set the standard better than Holland, promoting monogamous, responsible and faithful partnerships not based on sex, based on fidelity. In this manner if friendships develop with minors there cannot be a solicitation of sex. When they are no longer minors there is then a basis of a friendship of trust. Sex with minors under the age of 18 is illegal. Persons not yet 18 and age 16 or older are a special case that needs to be addressed openly on a case by case situation if there is not more than three years difference of age between the two persons. This seems prudish yet prudence is part of the Aesthetics of life-long morals (section XIV Jacques Maritain). In waiting one can examine, as I always have, how others speak about me and the other and not become another victim of false allegations and negative stereotypes, particularly against homosexuals.
Marijuana and hashish use is to follow theDutch modelwhich has facilitated ethnic and homosexual tolerance in Holland. Credible entrepreneurs involved with facilitating diversity of ethnicity and homosexuality in Italy through Dutch style cafes, nightclubs and discoteques are to be advanced, thus terminating the stigma that has marginalized much of Italy's youth and adults turning the stigma into a profitable social enterprise and tourist attraction.
As part of the past fascist era the youth and adults in Italy have been unfairly stigmatized for the homosexual proclivities and thus rebelled with anti-social behaviours such as "crimes of passion" in trying to pass for straight. We remove the stigma and promote the lifestyle economic prosperity will follow.
"Crimes of Passion" are here-by no-longer a defense and must receive the full force of the law. This is the first-step to dis-empowering and criminalize the Vatican "occult" and "exorcist" practices.
Although prostitution and solicitation of sex is illegal nude posing for artistic purposes such as the visual arts is not illegal for persons 18 years old or older.
Since Etruscan, Roman and Rennaissance eras Florence has been at the forefront of art. Thus modelling, with an aesthetically pleasing appeal with proper informed consent and respect is a Florentine tradition, although the pervese practice of calling the gluteus muscles a 'smile' ('sorriso') or a "hair/hare" is forbidden. Persons not able to understand the proper vocabulary will undergo body-building training and learn thebody-builder's vocabularyfor human anatomy.
The smile will only refer to the muscle tissue of the mandible attached to the cranium. Left will not refer to right, right will not refer to left, arms will not refer to legs and legs will not refer to arms. Hands will not refer to feet and feet will not refer to hands. The name for Spirit of Emmanuel, Yeshua, Gesu' or Iesu in Latin, Italian will not refer to any body part nor be restricted by sexual attributes. The Spirit is the cumulative sum of the Elan Vital (Henri Bergson) and is not limited to any particular person or gender in any particular lifetime.
The caste of mystics, including Mormons and other Orthodox practitioners, are responsible for ensuring that proper reverence is precisely expressed in regards to posture and physiology (see section XIV). Nudity or presentation of the body will remain in conformity with the aesthetic codes of good art (Prof. Kevin Waters, SJ. of Gonzaga University is a good reference on this issue as explained by jacques Maritain in section XIV). Nudity can even include dance and fashion shows, art classes, book clubs, plays, theater, etc. within proper aesthetic presentations and not in front of minors (see section XIV).
The issue of nude posing and sexual relationships concerning students, foreign visitors, and persons with handicaps is needing urgent attention. When there is an unfair difference in power and status there is the potential for emotional abuse. The student, foreign visitor and handicapped person, no matter their age especially if adult, must have precedence in setting expectations and not experience any pressure even if it is not technically a "solicitation". Such issues are best avoided until there is a balance of power. For example the student graduates, the foreign visitor is integrated into the host nation, and the handicapped person is prosperously autonomous.
The mismanagement of young persons that become pathological sexist predators is symbolically terminated with no answer provided to the individuals, their families, social workers, religious and volunteers. They will eitherperishlike the 100,000's of illegals in Italy or be effectively repatriated.If some of these "men" and "women" prove salvagable they are to be formed through military style training for real careers. Cognitive change takes between 5 and 7 years. Punitive prisons do not better the mind, and fighting crime should be all about changing thinking pattterns and the socio-cultural conditions that generate criminal conditions. Thus I try to view "criminals" and "delinquents" as CORT's withpost-mortem trauma.
As part of repatriating and stabilizing the thousands of illegal or unemployable immigrants in Italy from Africa, EurAsia and the middle east Italy will have to peacefully and diplomatically expand her military presence abroad to facilitate trade relations while improving the daily lives of these persecuted populations coming from abroad. Thus Italian males, as well as females, have this opportunity to enter a military style formation operating abroad similar to thePeace Corpsestablished by US President John Fitzgerald Kennedy. The training will stress scientific thinking and have a non-denominational allegiance, not quite atheistic as the soviet Young Pioneers, yet very similar. Atheism and differing religious interpretations on any subject must occur so that Roman Catholic indoctrination that has occurred through the schools and society is more flexible for differing circumstances, so persons can argue any perspective. St. Augustine of Hippo was from north Africa, yet he could easily understand and argue from various points of view, even as an Aryan buddhist. Individuals will be assigned work in their career or university field, participate in developing sustainable projects abroad with follow through, provided housing and food, and travel and a meager stipend while having access to all necessary tools be they laptops or vehicles, just like in the military.This will be the opportunity for Italian youths and adults to shape-up for an anti-femminicidal anti-xenophobia Italy, returning to Italy with real realizable goals, international networks, administrative experience, publication opportunities/reporting regarding their projects, and a career path.
The inefficient and/or unreasonable men in Italy are replaced by women, particularly those who are Italy's ethnic diaspora living abroad.
If Italy does not relocate immigrant populations and fails to expand by operating via Peace Corps and other means internationally there will be no avoiding the forced reduction of population growth through mass killings, whether covertly through the mafia or overtly by executive decree.
Gambling, of any form, is now a criminal act and persecuted. Games and athletics are to build moral character in both participants and observers. The only form of gambling that will be legal is in legally liscened by European Union standards casinos, bingo halls, and "lotto" style ticket purchases at liscensed stores. Internet gambling is illegal.
V. SEQUESTRATION OF ANGLO-US CONCENTRATION CAMP/CHICKEN-CAGE MONEY LAUNDERING
Italy and mainland Europe will be devoid of Anglo/Slavic/Asian/African mafia "chicken cages" and the Matriarchywill be established in Italy, as our style of Matriarchal Monarchy of the Dama.
The woman of Noble rank is the power-base in this Vision, and the women and men her friends or, if Noble, her Consort. Unlike England biological Motherhood and legal adoptions will outrank allready born in-vitro and other synthetic forms of motherhood, women will have rights over their own bodies and children, Matriarchal families will not be separated, and birth control is a woman's choice. Current and future egg harvesting and in-vitro fertalization and/or implantation is xenophobic in light of the thousands of children worldwide needing to be adopted.
Homosexual sex is a natural form of birth-control thus are not required to marry. From this position Vatican and foreign state activities, regarding Italians and religious members within Italy, will not violate evolving Italian, EU and UN policies and human rights. There will be no tolerance of actions targetting homosexuals, bisexuals, or heterosexuals who are religious practitioners or parish/denominational members to marry. In this area diplomatic discussions with the Vatican and other states are welcomed, and encouraged, so that Catholic, various forms of Orthodoxy including Jewish, Christian, Latter Day Saints, and Islam among others are free to practice their religious beliefs while prospering within EU and UN guidelines.
A violation of a seemingly religious precept will not be accepted as justifying a violation of basic human rights. Thus there is plenty of opportunity for religious and agnostic exchanges in dialogues.
VI. MATRIARCHAL MONARCHY LINE OF ASCENDANCE/SUCCESSION AND ROLES
MONARCHICAL POLICY AGAINST GENTILES (GOY)/expendable worms
on a fishing hook like Queen Regnant Gigliola's biological brother Andrea Addini, and former husband Henry Julius Stein, Jr., having manipulated the Queen's son Henry III (Rico) Stein (and his Irish Catholic family members, particularly Liam Enrico, Ciara, Geraldine Twamley-Stein and her Irish and Swiss Catholic mafia/'school', having participated in any incest attempts with a cousin or any other family member, or any sexual approaches of family acquaintances or friends, or any misogynistic communications to obstacle Queen Regnant Gigliola and Dauphin Princess Silvia), and my third cousin Chiara Incoccia, her son Giordano, and her husband Delfino Paoli, having no understanding of the status of U.S. and Italian Carabinieri military families in Italy, USA, and worldwide, having no understanding of the status of U.S. citizens, and having been under the dogmatic ideological malicious influence of the Roman Catholic church's antiSemitic, femminicidal, and handicappist policies emanating from a hostile foreign State, the Vatican in collusion with former FBI practices, against Italian and U.S. citizens, planned and executed various attacks on my person and reputation are held responsible and are categorized, along with any of those who participated in those activities, including Ronald Dreager, Erika Dreager, Tuula Ezzel, and Rose Fanger, etc., under the Corpo Forestale asworms under penalty of death by three Russian bar bouncers and are not to enter any Italian territory instead 'shop' at COSTCO. Andrea Addini and Henry, jr., and Henry III are not invited on Monarchical grounds without proper security measures under Roberto Sebastiani, who oversees the motor pool. Henry III is to take control of his family, so that his second wife and her children do not manipulate him, and do not use him or other related members in their prejudice against Italians nor the English under penalty of death by three Russian bar bouncers. 
Persons that participated in the illegal trafficking of the ovarian eggs illegally sequestered from a Pontifical university registered student on a legal student visa in Italyagainst the explicit and informed consent of said student, be she a religious, lay or unaffiliated scholar, are not permitted on Monarchical territories, unless it is through the Monarchical Private Chapel's clearance at Palazzo Pitti.
Theyare considered an "invasive species". Their only refuge if not outside of Italy and Monarchical properties is under Vatican supervision, since the registered Vatican student, when the illegal sequester of ovarian eggs ensued, occurred against the teachings on marriage, dignity, chastity and Canon Law of the Roman Catholic Church, which Pontifical students are to uphold as best they can, even if not practicing Roman Catholics, out of respect of their fellow students and instructors of the Pontifical universities.
In this manner the Italian State and Monarchy, and the Vatican State, collaborate upholding our mutual interests while protecting our particularly separate interests.
We do not tolerate perpetrators of rape, nor crimes against humanity and particularly againstindigenous (Italic) peoplesparticipants.

The Monarchy of Italy, with Executive Powers, enforces the highest Moral standards.
The Monarchy of Italy is prohibited from advancing fascism, according to the Republic's 1948 Constitution which disqualified the House of Savoy's male lineage to Monarchical rank. Due to the gravity of Jacopo Adami's misconduct he has no role whatsoever, thus upholding the higher status of the House of Savoy, maintaining their respective titles of Nobility for members of the House of Savoy, as guaranteed in this document, leaving open the possibility for the House of Savoy to play a more prominent role among Executive Monarchical roles, Silvio Berlusconi, Isolina Guerrini's brother Giuseppe DNA and purity laws descendants (Beppina, Angiolina, Valentina, Lilliana, Gigia and their brother are Ladies in Waiting and Master Valet with appropriate Hereditary Titles Baronetesses and Baronet so as to prioritize their Fidelity and Position at the Service of the Monarch and to guarantee continuity of their properties and landholdings matrilineally whence possible),Barbara Kanzler-Bergomaschi awarded Italian citizenship and of the rank of Lady in Waiting with rank of Baroness with specialization in linguistics, and Monica Lario.
The Executive Monarchy of Italy, abiding by the precedent of the 1948 Constitution, and with particular respect to the issue of the House of Savoy, does not recognize Jacopo by any family name except that of his mother's, Adami.
Having premeditatedly lied and deceived to their respective biological children about Princess Silvia, both Patrizia Adami (Savonarola frate cui si opponeva contro i corruttori di valori morali e dopo Sua morte Regina di Francia Caterina dei Medici) is an SS administrator, and Ronald Dreager (since 1980 probably falsely claiming I was an illegal Italian passing for US citizen when I was lawfully employed at the Santa Cruz Boardwalk clearing the beaches with a harpoon and was a Department of Defense O-6 sponsored military dependent though the lies might have started based on lies from Vietnam PTSD corrupted Henry (Hank) Stein, Jr.) (Ronald is recovering from the roller coaster of abusive misinformation from his children and the marital infidelity suffered previously as Goebbels, husband of Magda Goebbels, Hitler's mistress, and misinformation about the actual activities of Rudolf Hoess/Rico Stein) is under SS detention policies, according to the discernment of Princess Silvia, so as not to disturb household operations, thus Ronald Dreager and his second daughter, Erika, have no official title nor role nor presence whatsoever in or on any Italian territories nor issues for fabricating lies (Silvia is not 'American' although as a legal United States citizen born in Italy she worked 1992-1996 at U.S. Army Headquarters as her own military ID card issued Sponsor, etc.) and profiting off of an Italian citizen, Gigliola Addini and her second daughter who was born in Italy. Jacopo registered on his birth certificate as Adami, son of Patrizia Adami are under SS care off Monarchical territories and SS detention when in the proximity or on Monarchical territories. Any children (like the reincarnation of a stouter Silberbauerwith the same facial left side profile) fathered by Ronald Dreager outside of the marriage to Rita have absolutely no claim to Monarchical privilige nor Italian citizenship nor entry into any Italian territory or property. Ronald Dreager, is to avoid Monarchical properties while Daupin Princesses Holly and Browning, prepare rigorously themselves for their roles (http://biblehub.com/revelation/22-15.htm).
Isolina Guerrini did give birth to the son of a Catholic priest. Isolina and her descendants respected that son, Piero, fully as a family member, yet protected Isolina from any bullying or harassment from said priest, and protected Piero so that the biological father could not control Piero's life. I would look to enforcing the same protection to such illigitimate fathers and their children within Household issues so that biological yet illegitimate fathers do not try to destabilize the position of legitimate children and those respectfully monogamous in marriage or in longterm monogamous relationships so that bigamy and poligamy are not promoted, and respectfully prohibited under existing laws.
Since Princess Silvia is not annointed/confirmed and thus by rigeur not Catholic and studied in Italic and other indigenous tribal ranks and rituals which the Roman Catholic church has tried to exterminate, and Rita and her descendants are not practicing Catholics though confirmed Catholic, instead she is a Born Again Christian, a cult that has absolutely no role in or out of Italy; all conversations will be accordingly respective of our Noble and social ranks, thus we recognize the Vatican as a separate state which Italy is not obliged to protect and might take-over.
Ranking is as follows:
Monarch - Queen Gigliola Maria Addini with a round-table format input from EurAsia's and Africa's Monarchists, Princesses Silvia, and personal Lady Consort Veronica Lario, Isolina Guerrini's brother Giuseppe DNA purity laws descendants (Beppina, Angiolina, Valentina, Lilliana, Gigia and their brother are Ladies in Waiting and Master Valet with appropriate Hereditary Titles Baronetesses and Baronet so as to prioritize their Fidelity and Position at the Service of the Monarch and to guarantee continuity of their properties and landholdings matrilineally whence possible), Barbara Kanzler-Bergomaschi awarded Italian citizenship and of the rank of Lady in Waiting with rank of Baroness with specialization in linguistics, and electorally confirmed Prime Minister Salvini, with strategists Knight of the Shadow Silvio Berlusconi and I as a Continental European born citizen who dates in a monogamous relationship as is customary in the European Union as a "coppia di fatto" except for any abuse by prejudice against my disability (equating my arm amputation related physical handicap as autism) and infidelity in the coppia di fatto relationship, in regards to border issues as Italy desists from the Schengen visa program and collaborates with African and Middle East to relocate displaced persons, the Trump Corporation, Silvio Berlusconi and Pope Francis (addressing the issue of linguistical based cognitive styles and identities holdsthe title of non hereditary Prince of Italy thus held responsible that all Catholic parishes act as a form of public relations consulates for Italian Diaspora abroad against foreign interests harmful to Italian Identity and the Identity of Latin language based cultures and Nations, including Spain and Hispanics)and Joseph Ratzinger regarding tourism-immigration and agriculture, and Vladimir Putin.
All roundtable members are awarded Noble rank and property unless they already hold such status, in which case their participation is merely expected of their social Rank.
Dauphin is Princess Silvia as potential co-regent for Queen Gigliola, in case of a crisis
Each Monarch and Princess must be informed accurately about all potential issues and possible solutions so that a Monarch or Princess is never to make an erroneous decision - erroneous decisions occur based on bad information.
Italy as a European member must avoid having an official state religion while commandeering Catholic institutions on Italian soil or territories, and thus loyalty to Italy, or to any other nation, is in question when someone is first identified by their religious self-identification.
Queen Regnant Gigliola's, holding dual Italian-US citizenships Italian born second daughter, Princess Royal Silvia, is Colonel in Chief of the Silvia Addini, Honorary General Eurogendfor (EGF), Honorary General of the Corpo Forestale and chief historical curator in maintaining/restoring art/people.
Royal Princess Silvia oversees and strategizes the direction of the restored Italian Monarchy so that it is among world Monarchical Powers for the following millenia in light of the challenges for galactical colonization, prosperity and human evolution. To this goal Princess Royal Silvia must consult with scientists and mystics/Vatican and others. Royal Princess Silvia has absolutely no Consorts. Her conferring titles of Nobility or revoking titles of Nobility suffices to recognize the usefulness of the company she keeps.
Based on my own hands on experiences in Italy and Ukraine Duchess Spadaro is performing immersed qualitative and quantitative analysis and hands on consulting thus requires a double as bodyguard and a staff vehicle.
To assist the Monarchy and Duchess Spadaro with internal policing of Islamic cells we welcome an Israeli intelligence official with both military and policing skills in working among very complex cultural groups for joint exercises between Israeli forces and Italian forces. Such official, with extensive and good relations with Palestinian interests, among others, will be awarded a Noble rank and estate in Italy for sevices rendered. Upon Italian citizenship such authority's Noble rank will be elevated to a herteditary rank.
VII. ACCOMODATIONS FOR ROYALTY, NOBILITY, GUESTS AND VISITORS
In essence the Queen, Royal Princesses, Prince and Princesses of the Macchiavellian Order, Duchessa,Duchess, Marquess and Marchese are the Face of Italy's women who've had enough.
Horses,native cats, and working dogs will be allowed on the premises. Monarchical household dogs (pets) will have to be with their owners if exiting the living areas and not disturb tourists. Tourists, or visitors, not owning a working dog yet very emotionally dependent on their pure-bred dog will be allowed in, though they will have to protect thenative catsrunningwildin the parks from their dog and notify staff if their dog had an "accident" so an attendant can recuperate the excrement. We are not responsible if the dog attacked acatand died. A map and a Boboli pen will be provided to all dog handlers, tourists and employees, to indicate for attendants where the suspect excrement or cadaver might have landed.
In cases of transition for indigenous wildlife, such as persecution of bears and other possiblydangerous native animals, a section of the Boboli gardens will be organized to host, temporarily, these targets of public hostility awaiting relocation or reintroduction to their original environment, after a media campaign has changed public opinion. Hosted indigenous refugees could serve as a public exhibit for a few hours a day, so as not to irritate the bear or other native animal, while winning over public approval.
VIII. SECURITY MANAGEMENT
During the day all Monarchical premises will not have any fencing up.
The appointed SS guards will function as a military diplomatic corps and as dedicated Monarchical Italian patrols of their posts with moving and stationary guards standing as at Buckingham Palace only morerelaxed. SS personnel will have graduate degrees, perhaps even qualified medical doctors with diplomas equally either from international sites or from within Italy. All SS members must have clean shaven faces, no mustaches and no beards thus indicating their Alpha nature and honesty. SS members are revered as in the Renaissance era as above reproach and willperform whatever deed required with impunity because this is how Florence plays football, to the death. Thus the selection and training of SS is to be better than Buckingham Palace style Scots Guards, so that we rely on their judgment and not vice-versa. Beta's are not welcomed since they're suck-ups to mafia.
The Corazzieri and Corpo Forestale responsible for Park Life (extended university campuses with various biological and chemical forms)
will mostly be standard Italian citizens with an efficient knowledge of Russian and/or other useful languages, including Russian, Farsi, German, etc..
All Corazzieri and EGF under Household assignments will have clean shaven faces, no mustaches and no beards thus indicating their Alpha nature and honesty.
The Corpo Forestale doesn't need to shave and will operate from the lovely and aeromatic Boboli Gardens with access to EGF, Corazzieri, and SS offices in Forte Belvedere and Palazzo Pitti. The Corpo Forestale will be responsible for in-house issues regarding domesticated and wild mammals, insects, fish, amphibians, and fauna and with former KGB are to oversee the Fauna section, worms, canines and horses within the Boboli Gardens, eliminating all traces of them when ordered by Princess Silvia, so that plants and European Species are properly segregated and weeded. Especially protected endangered species (such as Russia's beloved newVladimir Lenin, Edward Snowden, a domesticated mammal, etc.) will require special habitats and provisions as migratory or native species within Europeanclauses as we improve relations with Ukraine and Russia. I'm listed as aligerimmediately and with the Corpo Forestale have no restrictions as a man-killer. Wild ligers are a rarety and are ultra-protected.
For all Household employee families and mammalian household pets, including SS, EGF, Corazzieri, Corpo Forestale, Nobility and guests the following is made available: indoor training room, indoor-outdoor olympic swimming pool with sauna and jacuzzi, two outdoor natural clay tennis courts for year round use. These recreation utilities will be located between the Officers' and Enlisted Clubs located somewhere near Forte Belvedere, Boboli Gardens, Pitti Palace oradjoining properties. Parco Baldini would be ideal. The two walled castles, Belvedere and Baldini are separated with a street providing privacy in the Baldini recreation castle area and a short walk to the Belvedere and Pitti housing in the adjoining castle. Since NCO's don't like being over-ruled by young officers there will not be a single club but two, and only female staff at all levels from kitchen to serving. The enlisted/NCO club can have stripper shows and Chippendale style male strippers so that enlisted/NCO's can invite officers to their NCO club if they please. The enlisted/NCO club will have hashish brownies.
Officer's club in turn will have all female staff, classical music and a ballrom for waltzes and disco. Officers can invite enlisted/NCO's to the officers club. Both clubs will have dining areas for families and bars. Appointed to organize the officers' and NCO bars and manage them is Cinzia Oliva of the vicinity of Pompei who formerly, in 2012, managed the bar-restaurant at a camping site on the lake Bracciano.Cinzia Olivawill have an appointed rank as Major Guardia di Finanza. Cinza Oliva is also overseeing Palazzo Pitti and Forte Belvedere staffing for all meals and drinks. An objective to reach is that guests serve themselves at the table, particularly regarding food and drinks, thus reducing the workload for the all female staff. In this manner staff are free to go to the bar for guests' specialty drinks like Shirley Temples and gin and tonics. Upon review of Major Oliva's performance a possible title of Nobility and awarding of territory will be possible based on her ability to help the Guardia di Finanza uncover and sequester cases of threat, corruption, abuse, fraud and extortion particularly in regards to operations in the area of Bracciano, Florence, Rome, and Naples. In the vicinity of the Officers' and NCO clubs there will be a fire department, postal office, a commissary coordinated through Rocket Marketof Spokane and Foxtrot in Ukraine with organic products, a garden store coordinated and post exchange store with auto dealership with lay away plans by-passing Italian banks to facilitate sales and distribution of high end purchases such as fiberglass Russian sports, SUV, armored military, and sedan luxury cars fabricated by Lada in Sicily by African labour in lieu of Italian citizenship.For fast quality US food Italy under the Executive Monarchy shall sponsor student exchanges or labor exchanges by opening Mary Lou Milk Bottle outlets with a beer and wine liscense in Italy and Dick's Drive Through burgers by the bag full.
Nursery through 12th grade schooling and tutoring is to be provided for Monarchical Household children of Nobility and employees through the International School of Florence, with access, as required, to ISF personnel to Monarchical properties for classes, workshops and excursions. Assisting with the Italian language curriculum and other issues, such as art history, is the Order of Suore Terziane Francescane of Via Vittorio Emanuele 100 in Florence with specific advisory privilige awarded to Suor Anna Rita who oversaw Princess Royal Silvia's instructions and tutoring as a non-Catholic never confirmed into the church, when attending. Suor Anna Rita is also awarded tutor oversight for instructions for the Monarch, and Her Dauphin Princesses, Holly/Bing Crosby who is a dedicated and studious scholar of the Christian Bible and has a handicap of cerebral tumor and severe migraines, and Browning, so that all share the similar cognitive style as Suor Anna Rita modeled for Royal Daupin Princess Silvia early in her education. such as avoiding pointing with the index finger and other phallocentric and fascist gestures. If the women are under Catholic or male fascism, or unable to respect military protocols that establish Continental Nobility, since we do not recognize the legitimacy of current British standards, they are disqualified from the Noble ranks. The standard of virtue, established by Rita Teri, Gigliola Addini, and Silvia cannot be dropped - no suck ups.
Foxtrot andRocket Marketof Spokane, established through Italian Monarchical and military contracts, sponsoring student exchanges or labor exchanges by opening Mary Lou Milk Bottle outlets with a beer and wine liscense in Italy and Dick's Drive Through burgers by the bag full.will then be in the position to assist in economic restructuring projects in collaboration with local Italian and European Nobility and landholdings from Sicily through to Bozen avoiding the typical bureaucracy posed by parliamentarians and judicial bodies in a preparation for greater European, African and Russian sales zones. The Monarchy endorses Italian products, made in Italy, under the strictest traditional regional purity laws and practices, and prohibits the degradation of Italian coffee roasting traditions by purposefully targetting the prohibition of such impostors such as Starbuck's in Italy.
All mobile (cellular) and wireless use on Monarchical properties are subject to censorship and surveillance, with no exceptions, including Facebook and Twitter. Household discussions are not for public intervention, and secure landline telephone and internet services are to be available to the Household members, employees and guests. THE EXCEPTION IS THE COORDINATION OF ACTIVITIES AROUND THE DISCUSSIONS OVERHEARD FROM PRINCESS SILVIA, AS THE ORGANIZING MONARCHICAL FACTOR.
Diversifying the services the Baldini castle will maintain the same employees so as not to endanger their livelyhood transforming the botanical park into a protected Monarchical property with the separate Officers' and Enlisted clubs. The utilities, upon proper notification, will be available for continental nations of the European Union, United States, Turkish, Ukrainian and Russian Federation military families living in or visiting Florence. The design will need to resemble that of theUgolinowith perhaps an underground security acccess, perhaps the training room and pool semi underground, the design needs to be pragmatic.
Baldini civilian personnel will be outfitted for the clubs, gardens, tennis courts and swimming pool, commissary, post office, and post exchange store by PRADA. The fire department clothing while on-duty and not required to wear their formal uniforms will be made by Lacoste. In this manner fire fighters on-call by the pool or tennis courts will be easily identifiable by their Lacoste outfits yet blend in with guests. Baldini employees have access to the clubs according to their rank as civilians (and even if they are retired military) and have access as civilians to the Baldini castle commissary, post office collaborating with RUSSIA'S PRADA (where all Monarchical Household mail shall be kept in an area accessible by Italian citizens and tourists to mail items with a Monarchical postal seal shall have an assigned Household member, associate or postal worker with military police escort to pick up personally from said PRADA post office so that no postal worker unescorted enters the Household and so that all mail is evaluated for bomb or chemical threats), post exchange, and recreation areas when off duty. Postal workers have access to clubs according to their rank, recreation areas and post exchange and commissary and have free tickets for most museums and Monarchical events. Monarchical related postal workers shall have a unique safari style uniform that fits in with assigned military ranks so that they are respected as military in their daily routines. ProperIdentification Cards will be issued so that civilian employees, Nobility and military employees have the same design and blue color, only the rank will be obvious in the letter-number coding. For example O-6 is a colonel (Officer), E-4 is a sergeant (Enlisted), C-4 is a senior janitor (Civilian), A-6 is a senior manager (Administrator), and R is a Royal or Noble with no distinction articulated in rank so that all Nobles, even the Monarch, are designated "R".
Maintaining the same color scheme will camouflauge rank so that persons not belonging in the card system do not know who is who. Florentine employees are very prous of their history and do not like to feel snubbed by officers nor Nobility, and in exchange can offer a covert protection system for officers and Nobility.
Besides being a Royal Princess I'll be chief historical curator in maintaining/restoring art/people and hold the rank of Colonel in Chief of theSS, Honorary General of both EGF and Corpo Forestale.
There are no specific physical criteria for the Silvia Addini (secret service to the Monarchy ranks) unit members, they can be myopic, elderly, midgets, amputees, in wheelchairs, etc. all born in Italy, or at least meeting requirements of citizenship, and proven Loyal, monogamous (hetero or homo), and willing to screen-out Africans to be reintegrated with Africa.
SS interrogators are a separate group from the 300 utilized for military activities. SS interrogators are to have an immersed experience in interrogation techniques, preferably unfairly detained prisoners who are released and relocated to Florence, Italy, with assigned quarters as Italian intelligence officers with their biological family located to Florence to support them. The number of interrogators is to be at least 28, or more as they are released. They will work across Italian millitary and legal services as interrogators and prisoner or detainee supervisors. Each reassigned Italian born detainee employed as an interrogator begins with the rank of first lieutenant interrogator of the SS, and is eligible with proficiency in Italian to Italian citizenship for themselves and their biological family in Italy. In order to not provide any positive message to ISIS and ISIL all interrogators are clean shaven, like the SS regulars. SS first lieutenant interrogators are to be honored as regular military intelligence officers, though they will not carry any automatic weapons on their person, instead they are to be proficient in Tai-Chi or Judo saber/sword or stick and fan tools, including sabers and swords though no daggers, swords/sabers are to fend-off daggers, so that no one violates their personal space overseen byPrincess Silvia. This should employ the already Italian citizenship Chinese second and third generation households established in Italy, particularly in Tuscany. Their housing and income as SS interrogators are to be in-line with Air Force flight lieutenants with the associated priviliges. As citizenship and Italian language proficiency excels the first lieutenants can move on in rank and in assignments crossing over, if they please, into the other military services or legal services under the Italian Monarchy, State, or associated religious vocations. The transition will include access to weaponry or even jet fighters, according to each case, while remaining clean-shaven.
To avoid xenophobia, besides being highly versatile and educated with a military mind-set the SS must set a high standard and wear their uniforms while at work. Their position is of the elite, and Italian born citizens will envy them. Yet Italy has often been part of the problem generating poverty and crisis in Africa for profit. In exchange each SS member will have useful skills to oversee EGF and Corrazieri operations and evaluate their efficiency regarding European and United Nations expectations under the shifting world trade role of the Italic peninsula. This issue is directly under oversight of the Prince and Princesses of the Macchiavellian order, Duchess Spadaro who has primacy over internal issues and Marquess Arline Kercher and Stephanie retain primacy over border issues with input from Ukrainian and Russian and other world trade professionals such as a Royal Consort.
The SS, will be born in Italy, often victims of unfair detentions, and qualified to negotiate needed international diplomatic interests as a bridge between Africa, the middle east, Israel, Palestinian territories, and EurAsia through the re-instated Italian Monarchy. SS will also be involved in official visits to help undo the injustices in Africa and to Africans. I realize that our African friends, those of African continent origin who meet Italian citizenship criteria and are in the SS ranks, cannot tolerate separation from families. Thus each SS member, born in Italy most likely will need to have immediate same-sex or traditional family members with them near the workplace, particularly if they are homosexual and fear repatriation violence in Africa or elsewhere. Important is the public perception of monogamy for all Italian citizenship applicants, not hetrosexuality nor homosexuality, thus a semblance of traditional unions, wether homosexual or heterosexual, is maintained and the promotion of bigamy or harems is opposed and criminally penalized to avoid any association with the terrorist Islamic State movement yet provide a forum for negotiations in their regards. In this situation it will be best to employ 'families', and yet have the members of the SS include those with no 'family' in Italy. The format will seem a little disorganized like the cossacks of Ukraine/Russia yet this is necessary to change negative stereotypes. They are to be developed and housed like the EGF as an international military caste system, with expert training in forensics, horsemanship, scuba, tennis, golf, etc. to serve as personal security, bodyguards, tutors, coaches, even Boboli gardening and house surveillance duties in immediate Monarchical circles, like the British Scots Guards only more relaxed. They are to always wear their uniforms. In this manner local mafia will not be allowed to trespass even if the SS patrol seems "relaxed" with a rugby, soccer, cricket, or basketball ball while coaching a visitor to affirm themselves. When I was a young girl growing up in Virginia I saw the Harlem-Globetrotters and thought "now that's basketball" - no rules.
The elite EGF/Corrazzieri consisting of Italianized citizens and citizens born in Italy both women and men with various language abilities will have rigorous physical standards for posts in public view outside, for the sake of photo opportunities, yet inside the Monarchical grounds there will not be any rigorous physical criteria just that they always wear their uniforms. The Household Corazzieri and plain EGF can have physical handicaps that do not impede the work performance with adequate accommodations. For instance a martini or gin tonic is an accommodation rather than taking an aspirin, a prosthetic device can substitute for a missing or poorly functioning joint, a wheelchair might accommodate a Corazziere or Carabiniere when they are not outside and vulnerable to criticism, etc.. This will allow for otherwise qualified Corazzieri and EGF, particularly women and service members who have been wounded, to transfer perhaps to a more elite position under the Monarchy's Household units. The Monarchy's Household units are a blatant statement to change stereotypes regarding Italy and Italians.
ADDITIONALLY, ANY HANDICAP PARKING THAT IS NOT UP TO THE HIGHEST GERMAN STANDARD SHALL BE ACCOMODATED BY THE PERSON WITH THE PHYSICAL OR OTHER HANDICAP HAVING A RUSSIAN LADA CUSTOMIZED FOR THEIR NEEDS IN THE FORM OF A LOW RIDING SPORTS CAR OR AN SUV. WHERE A LADA IS NOT AVAILABLE ANOTHER INEXPENSIVE VEHICLE OF SIMILAR FEATURES IS AWARDED, SO AS TO AVOID MORE PUBLIC SPENDING FOR SUBSTANDARD PARKING SPOTS BEING CREATED. IN THIS MANNER THE HANDICAPPED IN ITALY ARE AUTONOMOUS AND NOT DEPENDENT ON THE DESIGNS OF SUBSTANDARD PARKING SPOTS AND CAN ACCESS NORMAL PARKING SPOTS AS WELL AS AREAS OF EARTHQUAKE OR OTHER CATASTROPHES THAT MAKE HANDICAP ACCESSIBILITY DIFFICULT WITHOUT A HUMVY. ANY PERSON WITH A HANDICAP DEPENDENT ON PUBLIC TRANSPORTATION, SUCH AS A PULLMAN BUS OR MINI VAN, SHALL BE AWARDED PRIVATE OWNERSHIP AND MAINTENANCE OF A PERSONAL AND PRIVATELY OWNED AUTOMOBILE AS STATED ABOVE, TO AVOID FURTHER INADEQUATE PARKING SPOTS FROM BEING CONSTRUCTED, MAINTAINED AND REPAIRED AT TAXPAYER EXPENSE.
Patrol and special operations dogs will be required. My suggestion is to begin with the advise and perhaps employment of former canine Maresciallo Marco Fiorani ofhttp://www.tanadeilupi.itHis canines operate with a calm and effective temper and he has some experience regarding horses.
Roberto Sebastiani of Fabbrica di Roma and Maresciallo Fiorani will collaborate in organizing the Monarchy's automobile fleet serving Italian and visiting Nobility with vehicles, chauffeurs, EGF, Guardia Forestale, Household Corrazzieri or SS personnel as needed.
The SS, Corazzieri, Corpo Forestale and EGF are to viewed as military units. Military units will need inconspicuous shelter at Forte Belvedere. Both the Forte Belvedere and Palazzo Pitti should retain appearances as at the present, with minimal disturbance of the historical views.
IX. LA FORCHETTA
Awhite three-pronged picket fenceis required for Palazzo Pitti reminder that not all of us have pre-historic evolved Souls with a large psychophoric magnetic out-reach, and of the German implanted three titanium hearing device/fork used as a hearing device by columns of the US House of Representatives, blue suited EGF with new white hats because they are our Medal of Honor stars like on the US flag, and the vertical red and white SS stripes of theUS flag. At night and during emergencies the colours of the fence and the guards are that of the US flag in front of Palazzo Pitti.The fence's name is "la forchetta" after Caterina de Medici who introduced the Royal French court to the two pronged fork which I further evolved as a three-pronged tuning fork. Each metal bar has a three-pronged tip thus no more two finger peace signs, instead three as in the Etruscan symbol of the Ara della Regina's God/Artemis. This is to complement the pleasant dining restaurants and cafe's across from Palazzo Pitti, and not disturb yet complement the street view.
To prevent trespassers at night or during emergencies la forchetta, an omnipotent three pronged fencing system, must be accessible for temporary usage to prevent damage to the edifices. This will consist of steel gates designed by a relative of Tarquinia's Camping Tuscia Pina (Renzi) Bacciardi who designed a stair case steel hand rail system for the Queen of England. The system will have to be automatic with a manual safety erection/retraction system and be underground between the asphalt and the stone piazza so as to rise and descend 3.5 meters from the ground vertically. The system should seem ominous while rising like it could rapidly or slowly pierce a car or truck like a toothpick piercing and yet quickly be removed from a dry martini olive from below. The system will also serve as crowd control and thus must reach a medium height of 1.5 meters so no person has thehabitof leaning their arms nor hands on the pointed bars. Appearing a little "threatning" frombelowit serves as a visual reminder of the Power
of the Italian Monarchy for persons as they cross over la forchetta into the piazza patrolled by the Cult of Sobek in Egyptology to be seeminglycrocodile relaxedSS in front of Palazzo Pitti. SS (SS) will share the modest style of Vladimir Putin in inter-personal relations, each member, like Putin, has many tribal affiliations to empower them in their role as the face of Africa in Italy. 
SS will be responsible for detaining persons so that, in case of arrest, the EGF have the proper legal paperwork prepared. The SS is useful to oversee detentions since in case of a mistake they can explain that Italian, or Russian, or German is not their first language and that there was a misunderstanding.
La forchetta is only utilized as a warning, as in fencing's "en garde" and will not be utilized to draw blood from any one, yet powerful enough to pierce the tires or carriage of a trespassing vehicle/drone. If it is used for the sake of a person it must be a mortal blow, and not to wound. There will be no patients nor prisoners taken under this philosophy, only a warning or death.
The Household Corrazzieri Company, with US 1st Cavalry (my Mother's divorced husband's former assignment who stands to be recognized as Queen's Consort if all goes well) Division oversight, and visiting dignitaries, particularly Israeli, Japanese, Dutch, Swedish, African and Middle Eastern Monarchists, for special occasions, canoperate la Forchettaamidst the visiting British, "American", French, Italian, Japanese, German, Ukrainian and Russian, etc. tourists andterrorists. The SS will require good sensitivity training regarding potential anti-Semitic and xenophobia issues to patrol la Forchetta. Although we are sensitive to religious identities, and the real challenges of nations such as Palestians desires to become we must also be sensitive to the issues and reality of Israel and persons assumed to be or are ethnically or spiritually Jewish. In 1996 circa in preparation for the first DREZ procedure I was denied local anesthesia for an angiogram by a lower ranking surgeon from Iran who stated, "you're Jewish, Jews can take pain". The surgeon worked under Prof. Majid Samii of Hannover, Germany. I never stated anything to Prof. Samii fearing I would seem like I was just complaining, although the attempted angiogram failed because it was too painful without a local anesthetic or strong shot of vodka while I had severe left brachial plexus related phantom pain. I suspect that later Prof. Samii sided with me against the student surgeon, who strongly resembled his son, now a full surgeon. I found Prof. Samii a very careful advisor for both his students and his clients. Thus, although I am extremely sensitive about the issue of perceived Jewishness just because I have a Mediterranean temperment, phenotypes, and the patrinimic family name of STEIN, I found that dealing directly with the leader of any organization somehow resolves issues, misunderstandings, and stereotypes. Institutional leaders need to respect contracts and business practices, while respecting various cultural, ethnic, and religious loyalties and the expression thereof. I found two dedicated examples at this level, first Prof. Samii, and secondly my MA and PhD advisor, Prof. Emeritus of Media Ethics and Law, Val E. Limburg, an Elder of the Church of Latter Day Saints. Under Royal Perogative the operations of stated Professor of neurology should have complete free-access to special issues of interest with effect from the establishment and longevity of the Italian Executive Monarchy, with proper recognition awarded to Prof. Samii as Assistant Surgeon General, with Executive Surgeon General Prof. Martini of the Italian Executive Monarchy over-ruling any U.S. and Russian medical practitioners, particularly, mentoring Svetlana Cox. Prof. Samii and Prof. Martini are awarded the hereditary titles with a proper building and land identified with the position of Marchese with priority given matrilineally, where possible, in the hereditary lineage. Marchese Samii and Marchese Martini and inheritors shall coordinate Monarchical medical activities so as to strengthen Italian alliances with Turkey, Syria and Iran, when possible, always trying to affirm the roles of women with military related service in these situations. Military service cultivates clear thinking about boundaries and is a desireable quality in rank and order societies.
To the left of Palazzo Pitti from the gate the Royal Horses will not be clicker trained and shall be stabled for ceremonies. Their lodging and training will be overseen by Maria Fantacci of Bagni di Lucca in exchange for identifying and sequestering properties from all involved, in setting me and my extended family and her and her extended family up since 1978, and absolutely quitting drugs and co-dependency on males, etc. so that her thinking is healthy again as a pro-Putin and pro-Trump Cavalry officer's like when she was 15. Quality beverages such as Tanquerai or Hendrick's Gin, hashish brownies (2 slices with coffee as in Holland), genuine French champagne or a respectable Prosecco, or Chianti Classico red or white are not drugs if used in moderation.
As a reward she will hold Matrilineally Noble rank as Duchessa Fantacci or Duchessa March (according to her choice), training under US 1st Cavalry Division, and Italian Corazzieri, a salary and Rank of Company co-Captain of the Italian Monarchy's Household Corazzieri Company with mentoring from an already eligible Corazziere or equivalent, perhaps from the former Presidential now Prince guard company, needing lighter duties in preparation for retirement or a desk job at the Forchetta. Duchessa Maria Fantacci/March shall prohibit clicker training and any offers from Irish to participate in any Monarchical activities, in turn she gains titulary ownership of lands assigned for housing the stables of Household horses and the right to change line of horses to something prettier that does not chase foxes like the Zweibrucker horses, since the SS wears fox hats, limiting Italy's company to the Irish line of fox hunt chasing Corazzieri horses. I will require a horse that scares persons away from me, thus a comfortable yet powerful tall jousting style horse is ideal. They are noteasily guided through the reignsattached at their head and body, and are best maneuvered by pressure at the torso, with my knees, which is perfect as a horse-rider combination for me as an arm amputee.
Duchessa Fantacci or March will have rights, as a Noble, of a procreative mate (her ex-husband) and Noble Consort like the Royal Princesses thus her situation with the father of her children, a mere irrelevant commnoner, is resolved. Commoners can be eliminated, as with the situation of other female Nobility in a Matriarchal Executive Monarchy that can dispose of men like the British disposed of Princess Diana. She has the right to a household staff to assist her with her children, horse rescue and maintenance. Duchessa Fantacci/March's allegiance will first be to me, to co-ordinate the over-all direction of the Monarchy and faithfulness to the duties of the residing Monarch as adviser. Duchessa Fantacci shall have oversight of potential equestrian officer staff assigned to the Executive Monarchy.
1994 Dr. Dietrich Hohn warned me not to use nor go under the US insurances in regards to any injuries or difficulties regarding the 1993 hit-and-run executed by Koztrewa because he knew the US had me set-up under the Clinton Whitehouse and would take every action possible, including CIA tegretal advised over-medication, etc. to try and disqualify me and opportunistically advance themselves - particularly after Schlierbach Orthopaedisch installed a prosthetic shoulder that I did not know was utilized as a spying/listening device.
In restoring the Monarchy to Florence the Duchessa must collaborate with Prince and Princesses of the Macchiavellian Order, Royal Princesses, and Duchess Spadaro in sequestering all documents (police, Victoria Gmbh insurance and others, religious cults, federal, military, academic. etc.) in establishing the crimes committed against Queen Gigliola and her extended family and friends to establish the historical precedence for the absolute necessity of Executive Powers of the Italian Monarchy to negotiate and enforce generational solutions utilizing every forensic tool even CORT ("stringamoci a CORTsiam pronti alla morte l'Italia chiam") evolution documentation, clemency, punishments and payments in regards to insurances, schools, police, military and religious networks in organized crime. In this manner the Executive Powers are practiced by the restored Italian Monarchy as a servant of il Popolo (the People) with the intention to eventually usurp and merge with the functions of the Vatican.
I am stating this since in 2012 Mario Addini showed an interest through Arezzo ndrangheta gestures of the two pronged wooden olive carved fork to either have Duchessa Maria Fantacci/March's or her daughter's ovarian eggs "harvested" in a "chicken-cage" as if assuming to commit a revenge for me. Similarly retired Rome Cassation Court prosecutorial magistrate assistant and ndrangheta opportunist stated out loud in the summer of 2013 that Amanda Knox's ovarian eggs would be sequestered. Under the issue of relocation of Italy's capital to Florence the Court in Florence that convicted Knox would have to consider this passion filled via-crucis possibility.
ICONIC PERSONS OFTEN ATTRACT, WITHOUT MEANING TO, TOO MUCH MEDIA AND POLICE ATTENTION, THAT "AMERICAN" CULTURE TRIES TO NEGATIVELY STEREOTYPE, DEMONIZE, AN ICONIC PERSON, BASED ON KYRLIAN AND REINCARNATION STUDIES. TOO MUCH NEGATIVE ATTENTION IS LIKE ABUSING A CATIN ITS CASTLE, THE CAT WILL SCRATCH YOU IN SELF DEFENSE.
ICONIC PERSONS THAT HAVE USEFUL IDENTIFIED PAST LIVES ARE A SOURCE OF INCOME TO THE ITALIAN MONARCHY, SPECIALIZING IN BIODOCUMENTARIES OF THEM IN THEIR PAST AND PRESENT LIFE IN A PROPER STAGED SETTING. THESE MEDIA STUDY DOCUMENTARIES PROMISE BOTH SCIENTIFIC AND ENTERTAINMENT INCOMES AND VALUE FOR ITALY, WITH THE SUCCESSFUL MARKETTING STRATEGIES OF THE SHADOW KNIGHT SILVIO BERLUSCONI & PRINCESS OF THE SHADOW VERONICA LARIO FAMILY AND MEDIASET, FOR EXAMPLE. ITALY, WITH RUSSIA'S HELP, CAN BE GREATER THAN HOLLYWOOD IN STAGING FILMS, IN THIS MATTER.
ITALIAN MILITARY POLICE WORKING WITH THE UNITED NATIONS AND INTERPOL SECURITY AND POLICING SERVICES, GUARANTEES U.S. FUGITIVES OF ITALIAN BIRTH, OR RELEASED DETAINEES OF ITALIAN BIRTH, SUCH AS UNFAIRLY DETAINED OR ARRESTED HOSTAGES, ON ITALIAN TERRITORY WITH VALID VISAS ACCORDING TO ITALIAN LAW, EVERY SAFEGUARD FROM U.S. C.I.A., F.B.I., OR U.S. MARSHALLS OR MILITARY ATTEMPTING IN ANY MANNER FROM COLLECTING INFORMATION FROM OR ABOUT THEM, AND NO EXTRADITION ATTEMPTS ARE ALLOWED, WITHOUT THE FULLY INFORMED CONSENT OF ITALIAN AUTHORITIES AND THE MONARCH OR PRINCESSES, AND PRINCES, THEMSELVES. IF A FUGITIVE IS ON A VALID VISA IN ITALY THEY ARE NOT A FUGITIVE IN VIOLATION OF ITALIAN LAWS, AND A THOROUGH INVESTIGATION OF THE U.S. CLAIMS IS REQUIRED TO UPHOLD ITALY HAVING ISSUED THE OFFICIAL VISA AND THE FORMAL PROTECTIONS TO THAT PERSON. INSTEAD, IF THE CASE IS DEEMED APPROPRIATE AFTER MONARCHICAL REVIEW, SUCH AS IN THE CASE OF EDWARD SNOWDEN, THE 'FUGITIVE' WILL BE AWARDED FULL ITALIAN CITIZENSHIP WITH ALL RIGHTS PROTECTED RETROACTIVELY SINCE THE DAY OF THEIR BIRTH, THUS PRIOR TO ANY ALLEGED OFFENSE. THEIR STATUS IS AS RABID DOG OR LIGER.
X. ROLE FOR RELIGIOUS AND MYSTICS (SEE SECTION XIV)
Unlike Britain the internal experts and curators of Monarchical interests will be women and men of the mystical (priestly) caste so that expertise from various scientific and religious cults, particularly Mormon, will be welcomed among the Belvedere and Pitti museum and library workforce to protect the Eternal functions of the Italian Monarchy, historical territories and their contents from Anglo/patriarchal contamination.
XI. SOCIAL JUSTICE WORKING FOR IL POPOLO (PEOPLE)
The entourage of Nobility old or appointed will reside in Forte Belvedere when visiting Florence, and act as arbitrators between the persons residing within their territories, foreign relations, Parliamentarians, and the Monarchy to facilitate the jobs of the Princes.
Duchess Spadaro, has all too often been the target of femminicide and xenophobia. Due to her obvious experience the Duchess is in a perfect position to distinguish between racism, sexism, and femminicide and which issue to tackle first particularly when dealing with handicapped women, or men, who are perceived as non-white and unable to assert themselves not due to lack of intelligence though due to repeated rape, bullying and mobbing whence the males or the able-bodied try to appear like they are helping the victim of their abuse. This is a typical vicious cycle among femminicidal Italian sub-cultures and immigrant populations and a pattern in cycles of prostitution and clandestine human trafficking.
Considering the nature of abuse it is no surprise that Italian aviators are fed to the fish and crocodiles when thousands of persons from Africa perish in Italy and in the Mediterranean annually. Italy profits from petroleum and other resources extracted from Africa and her waters, and in return the peoples of Africa are fed religion and media images to keep them down. Where there is colonial injustice there is revenge.The key is not to feed people religion nor images, and like the early Israeli Jews we must get actions accomplished for structural reform, efficiency, and responsible capitalism to sustain our social obligations while having an independent military to sustain us and our neighbors, when we leave NATO in favour of trade in the Pacific, as the Bering-Strait opens and the nature of our defensive needs changes.
Former judicial employees like at Rome's Cassation Court might be consulted on this transfer of executive power to Monarchical interests.
Hashish cafes and discoteques will be responsibly and profitably operated by the caste of mystics (section IV in educating xenophobia).
Having executive powers Monarchical interests will have civil power in performing marriages, or recognition of co-habitation circumventing slow religious and civil processes that still do not conform to European recognized rights regarding homosexuals and other groups. Homosexual marriages are still against the law in Italy, although homosexual co-habitation is treated contractually as a marriage.
Monarchical executive powers are all about expediting conformity to all ready existing European norms while bridging Slavic and African interests of responsible freedom and prosperity.
The needs of the People will be enforced directly through the Monarchy's use of protocol and military arbitration, particularly the SS and EGF, when Justice and forensic processes are slow or non-existent so as to force Italy's entrepreneureal and legal system to immediately improve or dissolve itself.
XII. NOBLE WOMEN ARE VIRGINS THUS NO QUESTION ABOUT MARRIAGE NOR THEIR MARITAL STATUS
The Queen's Consort and Royal Princesses' Consorts must be of Noble tribal lineage, whether European or otherwise, the Consort can be a woman or a man, and must be of Nobility. Princes and Princesses of the Church (Cardinals, Bishops and Mother Superiors) are recognized as Consort candidates. The Consort does not have to be the biological father of the Dauphin daughter. Thus a Dauphin can be the biological daughter of the Queen, even if the Queen was not married, and not have a recognized father from which she was produced.
XIII. JUSTICE WITH RELOCATION OF CAPITAL TO FLORENCE IN ADHERENCE WITH FLORENCE'S FORENSIC BASED DECISION WITHOUT CATHOLIC NOR VATICAN INFLUENCE
None of the following persons listed are to enter Italian or Monarchical territories including Gonzaga University as transfer is completed, through jus-sangue (Italian Diaspora born abroad) and/or lus soli:
Complete sequestration and house arrest is ordered immediately for all above and identified by executive Monarchical order either by the Queen or Royal Princesses Silvia or Holly.
Lacking the expediency of formal Monarchical oversight the Corpo Forestale can act accordingly to relocate or dispose of the nuisance. With proper consulting of the persons listed above or otherwise suspect, the executive Monarchical order might change to one of leniency or clemency.
Robert Spitzer, SJ is not even allowed to travel through Italian airports to visit the Vatican properties. Any violation trespassing on Italian territories and Diaspora demand immediate prosecution and sequestration.
My statement here is to protect the sanctity of biological Mothers, particularly if victims of systemic abuse. Queen Gigliola has always protected her friend Patrizia Adami. Patrizia Adami(Savonarola frate cui si opponeva contro i corruttori di valori morali e dopo Sua morte Regina di Francia Caterina dei Medici), and her son Jacopo Adami, having been mistreated and neglected by Andrea Addini are to be recognized under supervisory care of the witch Duchess Spadaro as supervised SS administration guests in Florence, Italy the home of Italy's Monarchy with access to witchcraft consulting under Spadaro.
A-K detention specifically means that any statement or behaviour deemed offensive by any Household member is grounds for legal paperwork to be filed by the Carabinieri while the SS have the right to utilize lethal force.
In raising me, my Mother was never too close, instead she hired Nannies to raise and home school me, in addition to institutional schooling. As a toddler in Georgia Clarabelle, African-U.S., had daily responsibilities over me. In Mannheim, Germany my Mother hired a woman from Turkey to supervise me. In Florence, Italy during first and second grade at the Franciscan sisters an English university student tutored and supervised me. At Fort Monroe, Virginia another African-U.S. from Phoebus, Viola, taught me the specifics about human motivation and how to avoid people while getting useful information from them. When a Nanny was not available my sister Rita or the extended Italian family cared for me. My Mother, having been mistreated by white Anglo-Saxon "Americans", particularly her mother-in-law, when she first arrived in 1947 to Spokane, WA never gave confidence to them in raising me, and I am thankful to her for this. Perhaps this is due to her nextdoor neighbors as a highschool student in Florence being the nieces of the Emperor of Ethiopia, she knew persons from Africa had often more Nobility than commoners.
The SS rights of Patrizia Adami-Addini a niece of Claretta Petacci, protecting her, as any matrilineal inheritor of theGuerrini and Teri among other Houses of Italian Nobility. In this manner her and the Adami Family SS position serves as the husband/father figure that Andrea Addini failed to provide for Patrizia and Jacopo, and protects and provides for Patrizia Adami-Addini whereas her husband should have. In this manner Patrizia-Adami, among other matrilineal relatives, is considered a Household Senior Staff member and if necessary provided for.
Patrizia Adami(Savonarola frate cui si opponeva contro i corruttori di valori morali e dopo Sua morte Regina di Francia Caterina dei Medici) will be welcomed to visit Monarchical landholdings with proper notice, or accordingly accomodated if in need.
No public statements are to be made defaming matrilineal lineages nor Monarchical privileges. To do so invites SS detention with a possibility of lethal action or arrest.
The Corpo Forestale immediately categorizes the Kercher family asAsiatic free roaming lionswith no restrictions, they are on the endangered species list.
Web and server operant tied to illegal Clinton-Obama f-email human trafficking activities in Italy, Massimo D'Alema, Kim Tortorici, Massimo Grion and Ettore Grion are to be properly indicted according to international laws and Ettore Grion, who was a liutenant in the Italian Air Force prior to flying for Alitalia, is to be indicted under a military tribunal for crimes against military families and against the proper code of conduct cited in the Italian Constitution Article 52: "L'ordinamento delle Forze armate si informa allo spirito democratico della Repubblica. Il servizio militare obbligatorio nei limiti e modi stabiliti dalla legge. Il suo adempimento non pregiudica la posizione di lavoro del cittadino, n l'esercizio dei diritti politici."
Villa Iris and other properties occupied by the Grions are not theirs by inheritance nor legal registered title, by Italian law it is under Renata Fraschetti who in property rights does not identify herself as "Grion". Renata's second child, Alessandra/Buster Keaton, is not fathered by a Grion.
Mario Addini is to be kept under Corpo Forestale protective detention in the category ofAfrican spurred turtle and Attilio Addini and Rita Guerrini-Teri-Addini Household belongings to be only under his first cousin Gigliola Addini and in line to the only Italian born daughter Silvia..
Giancarlo Draghomir isa Maresciallo Carabinieri and Monarchical chauffeur, thus legally in Italy and awarded citizenship. In this manner his family is provided for. Giancarlo Draghomir with the Corpo Forestale will oversee basic maintenance, sequestration and redistribution of properties issues and disposal of black vultures.
With proper consulting of the persons listed or otherwise suspect, the executive Monarchical order might change to one of leniency or clemency.
Marco Martelli will be with the Brothers of Saint Francis as a lay associate and work on Vatican properties or with Catholic parishes away from Monarchical and Italian properties upon penalty of death by three Russian bar bouncers organized through Officer Francesca Martelli, unless otherwise stated in writing as the children of my Latin Rite Godmother, Adriana Teri.
If Brenda Kuest of Spokane, WA desires a position among the Monarchy's Household she's got it, we can utilize a federal probation officer for household oversight on all Monarchical and Noble properties. Perhaps investigative leadership coaching or some similar issue working with US interests (forensics, criminal and social justice issues, counselling, diplomacy and tourism) based in Florence, Italy with salary, housing, travel expenses and a personal staff Corpo Forestale automobile (patrol car) to re-locate endangered species that require special handling, operating as Monarchical Cultural Attache of the rank of HouseholdColonel in the Corpo Forestale(in lieu of Monarchical executive order to Italian/EU citizenship after exhibited formal Italian language proficiency) that works with mammals, rabid dogs, ligers, fish, birds, protected species, trees, weeds, flowers, etc. particularly in forestry actions in handling employees, mystics, and visiting dignitaries who are wanted criminals in Italy or abroad with diplomatic immunity housed on Monarchical and Noble properties. All needs of a Colonel of the Corpo Forestale will be provided. Colonel Kuest will collaborate with Tim Bauerle and associates under Zimmerman and Associates in management and contractual issues.
I'd respectfully want Meredith Kercher's Mother's wishes prioritized over other Kercher family members and respected. Arline and Stephanie Kercher understand western Christian and India's Hindu traditions, caste systems, journalism, reincarnation and integration issues. I think Mrs. Kercher's profound knowledge is an integral part of developing Italy independently of the Vatican so that a Matriarchal Monarchical and Parliamentary system as a statement against British Airways and other British commoner interferences which lead to Miss Kercher's murder on Italian soil. Miss Kercher was not born nor educated in India, and her matrilineal family obviously immigrated to the United Kingdom to advance according to their abilities, and not according to colonial era practices and policies that have survived in India. Thus the 'mafia' code killing does not withstand scrutiny when applied to persons born within European Union territories such as myself and Meredith Kercher who was born in the UK prior to Brexit.
I would expect Arline or Stephanie Kercher to consult directly among Monarchical interests like Spadaro towards this Vision, with the proper titles and income associated with the rank of Marquess Arline or Stephanie Kercher, with traditional boundary border territorial rights protecting Italy from external enemies and threats, usurping a symbolically significant portion of Marchese Antinori and/or otherlandholdingsand all rights according to titulary ownership of the territories currently occupied, owned, operated, and established in Italy and abroad as part of sequestration of territories from all "chicken cage" activities that led up to her precious daughter, Meredith's, murder. I, Meredith, the Kercher family, and those who participated in the murder of Meredith share a not so "common" enemy, the "chicken-cage" industry which in this case was operated by employees of Rome's cassation court and CIA operants like Villa Iris in Corchiano, Italy and their British and US commoner funders that laundered money through banks in Italy as religious related charitable causes.
The enemy to biological Motherhood is the CIA, Italy's judicial system, and other clandestine interests that facilitate the illegal trafficking of human beings.
In 2004/2005 circa, as part of federal and Department of Defense/Immigration and Customs Enforcement retaliation against my legally filing and punitively pursuing 8 Equal Employment Opportunity complaints based on racism, sexism, handicapism and homophobia dating back to a 1979 complaint ruthlessly pursued by andcelebratedby Florence's ndraghetta Fantacci family.
[The situation clearly is a decades long war between:
- persons who identify with military service and the protection of native Mediterranean phenotypes and Houses of Nobility based on military service, I include Greek raised Prince Philip whose Mother is buried in Israel, and Israel in this comment
- persons of a pacifist civilian upbringing who avoid combat and military service in conflict areas and interpret the laws as they please manipulating police forces to target Honorable military service families, particularly those that earned a Noble rank
the Fantacci patriarch served a few years as an enlisted person in the US Army and married Presbyterian Penelope March adoptive daughter of Frederic March and became a rich Italian business man in Parker Pen dealings and his sons work illegal human trafficking and religious mafia through cinema, media and advertising and later similarly drummed-up gossipy accusations from Alessandra Fraschetti-Grion and Massimo Grion and their parents while a lesbian, Pauline Mortensen was dating me and we vacationed in Italy after getting away from a homophobic gossipy L'Arche Victoria, BC worksite whence I an ethnic Italian who growing up in Virginia was taken for half white meaning native U.S. or mulatto had discovered and reported unnecessary over medication of Tegretal on a First Nation Aboriginal Canadian Sharon Ann L'Arche household member who had seemingly psychotic attacks threatning me with knives until I realized Sharon Ann was having severe memory flash backs of a fire, perhaps at Prince George reservation whence her family were slaves under Anglo trading companies, that destroyed her indigenous Canadian family's house near Prince George, BC and to shut her up Anglo Canadians had over medicated her and sent her to Vancouver, BC in an insane asylum prior to the institution being shut down and she was placed in Victoria BC's L'Arche, where during periods of lucidity she would try to teach me her native language while educating me about white Canadians - I already feared "Americans" and learned that Anglo Canadians were no better - at the time I and Pauline had previously met in Spokane and she had decided to follow me to Victoria, BC. After dating we tried to form a committed relationship while trying to distance an Anglican "Debborah/Debbie Spencer", a young Canadian butch pool-hustler and drug dealer in Victoria trying to break us up by exposing our quiet relationship all the way to Spokane Police operants Melissa Coleman and Anne Kirkpatrick who participated in coaching a Victoria Gmbh Polish catholic insurance salesman to assault me with an automobile in 1993 while I was dating a homosexually out German Lutheran woman (Pauline died in 1992) which probably led to the death of a very naive Princess Diana(whom Prince William of Windsor emulates, perhaps purposefully groomed so) in the car in a tunnel in 1997 in Paris where Sandra (Akhenaten/Alexander the Great/Augustus/Maria of Magdala/Adolf) and I visiting the Gran Canion near the Provence and the Temple to Maria of Magdala and Le Ponte du Gard were vacationing after staying near St. Tropez whence Dodi's boat was anchored (illegally snooping listening in on my Schlierbach Orthopaedisch implanted titanium prosthetic shoulder device while with Sandra on the beach looking at Dodi's yacht and Sandra/Adolph Hitler stated "years ago I was on this nudist beach and saw a man over there masturbate, and I began to masturbate" which meant she learned to imitate what she saw and relaxed -Princess Dianaand Dodi died a few days later when Sandra and I were visiting Paris, which probably lead to Prince Charles correctly insisting for the boys to do some serious studying when on vacation), for providing false information in 1993 with Clinton kitchen war on out homosexual women which then vengefully led to commoner Melissa Coleman and Anne Kirkpatrick coaching in the murder of Meredith Kercher mistaken for me - and decided it was best to leave L'Arche to save the relationship against opportunists]
... against the Department of Defense under the opportunist/pacifist Clinton Whitehouse from 1994-1996 against Secretary of Defense William F. Perry through the guidance of US Air Force retired military attorneyEdgar R. Jones, while visitingQueen Gigliola'sbrotherat the Cantinetta Antinori in Florence,a New York woman,academic of communication studies, "American"-Jew, dating Riccardo "Rick" Checcacci, a former bank director,obviously aquainted with then Senator Hillary Clinton's Chicago-Hawaii network through Robert Spitzer, SJ, Rose Mary Volbrecht, Jolanta Drzewiecka to perform blood rituals to 'empower' Barack Obama (later represented by Rudy Guede as a B.O. stand-in), offered me a laced glass of red wine (I know what Antinori wines should taste like) provoking the 2007 harvested ovarian cyst used to harvest "chicken eggs". Prior to this act misinformation was provided and over-medication purposefully misled Mom to anerroneous decision. Previously, in 1978, Gigliola Addini's, Italian born Italian citizen, ovarian eggs were illegally harvested from Camp Darby Hospital, in the region of Marina di Pisa, Italy, and my sister, Rita, raised and educated in Italy, was threatened with egg harvesting as well as her daughters, of Matrilineal Tuscan Nobility.
Already journalists at Pereyaslav-Khmelnitsky, who knew a Viktoria Pogasiy had allerted me that Washington State University and the US State Department under Condoleezza Rice was recruiting prostitutes (local ethnically Ukrainian and Russian university age women who could speak English as a second language) to tend to "American", Polish and German 'visitors' for their 'guest house', tried to warn me that I was going to be set up for ovarian cyst as stated in the article. Their source was the US State Department sponsor Paul Hirt among others at Washington State University whence a Clinton Whitehouse federally funded Polish professor, Jolanta Drzewiecka had a deep racist hatred towards ethnic Russians and thought nothing of reducing ethnic Russians, or physically handicapped persons like me helping them, an amputee, to 'bags' while working with anti-Semitic and homophobic handicapist Susan Dente Ross of WSU who co-ordinated the Inter-Faith illegal human trafficking mafia and witch-hunt internationally since 2004 with her law background that I wrote my NIH and PhD projects to criminally prosecute particularly for Ross's and Gonzaga FBI Institute of Hate (Volbrecht/feds) role under the Clinton Administration and then under Bush in abusively performing 9/11 contributingaudio surveillance using personal bodily property of a German surgically inserted shoulder prosthetic in creating a false witch-hunt and falsely framing said victim as a terrorist under an abusive interpretation of 'hate speech'.
If Marchese Antinori is co-operative in this situation with the proper symbolic display of "supplizio" his and his family's case will be reconsidered so that a continuity is guaranteed of the family's Noble rank receiving additional sequestered landholdings and territories such asvillairis.biz.
Since Marquess Arline Kercher is not of Italian lineage no higher title can be offered than Marquess, with rights to border territories to protect Italy from external enemies and threats, although the status of title might change if her children are recognized as the equivalent in courage and as Italian citizens being thoroughly integrated with Italian language and customs prepared to serve as military officers in fighting for the rights of Italian born and educated persons such as I as Meredith Kercher courageously was. Meredith is to be Honoured among our Heroines for the rights of culturally diverse European women.
Duchess Spadaro's office and housing will be in Palazzo Pitti.We are doing this for European subjects like me and for my Mother, and Meredith Kercher who having a darker Mother like I, was sensitive to the issues of women in white cultures and the hardships in putting a stop to femminicide, human trafficking and drugs. We all together share a common enemy to defeat.
Italy is at least hosting an estimated mostly African and Asian 200,000 migrants that have been 'robotized'. We must relocate them while screening those salvageable. Streamline our relation to the Vatican and simply improve conditions for Africa as a continent. Heads of State, such as Italy's Prince and Monarch, and Heads of religions should be able to meet without extravagan protocols with a simple King Arthur's roundtable format either at the Vatican itself, Forte Belvedere or at Palazzo Pitti. The use of body armor that camoflauges military can be optimized to camoflauge visiting dignitaries for expediency.
Issues that require discussion are exactly those that seem to conflict between evolving revelations that for millenia people don't do as their religions tell them to do. Children shouldn't grow up too quickly under sex nor slave labour and populations must be reduced. There is no alternative. Homosexuality is a natural form of contraception, and since marriage is based on natural conception homosexual marriages are illegal under both the Italian Constitution and as a traditional practice in a predominantly Catholic country.
We need the European Union's guidance in undoing this catastrophe of greed. The scenario in Britain and the USA is that of the "chicken cage" which must be isolated, confiscate all assets, and abolished. Duchess Spadaro is hereby declared SS Field Commander and Monarchical interests and military protocol must supercede any and all cult and religious orientations, particularly in Parliamentary proceedings.
In the interim military tribunals, overseen by Field Commander Spadaro, replace all civil and judicial impediments to instituting direct Monarchical rule under Spadaro's oversight of the Carabinieri, the two companies of Corazzieri (Prince and Monarchical), and a private SS style Buckingham palace guards Battallion through-out Italy under a Colonel in Chief supervising 300 elite female and male immigrants born in Africa.
SS personnel are qualified to operate in any region from Africa through the Bering-Strait world trade regions.
Monarchical and military ranks' eyewear will be selected and overseen by Apollo Optiks of Heidelberg with consultancy from Rainer Hoess and Alessandro Alessandrini. Apollo is responsible for contact lenses, perscription frames and lenses, sun glasses, infrared eyewear among others and overhead surveillance equipage and personnel while Alessandro Alessandrini is responsible for upscale luxury designer eyewear and innovations in persciptions. Upon institution of the Monarchy Apollo Optiks CEO, Rainer Hoess and Alessandro Alessandrini will be recognized as Counts with offices, a boutique and laboratory across from Palazzo Pitti with a pleasant view of the Forchetta.
Arnaldo Montanini, son in law of CARLO TARADDEI, is appointed Colonel of the Household Carabinieri responsible for organizing paramilitary personnel with appropriate weapons into motorized and bicycle squadrons to maintain order on Monarchical estates and Noble estates. Colonel Montanini has proven himself an excellent team organizer and partisan comptroller regarding accounts and traffic management and with Marzia Montanini and Francesca Taradei will manage issues flawlessly. Gunther Haritz, my friend, cycling adviser, and 1972 velodromefixed gear no breaks Olympic Gold Medalistwill be useful in advising Colonel Montanini regarding my personal habitus. Proper compensation will be provided to Gunter by having him profit from bicycle and apparel contracts, in which he is absolutely outstanding. Overall themes in decor and style will need to pass review and scrutiny of now titled Baronessa Silvia Bisdomini to ensure that issues such as the trim on uniforms, topography of cities and coastlines, and villages, tourism and illegal migrations demographics, etc. regarding Italy and the Monarchy are stylishly complementary of the Monarchy and native Italian cultures. Upon accomplishment of the Monarch and Family on Palazzo Pitti grounds Colonel Montanini, and Baronessa Bisdomini will be awarded properties for Noble ranks, staff, and Monarchical legal represetation and contracts of Defense through the Monarchical Prosecutor Marchese Tim Bauerle of Zimmerman and Associates and Executive Prosecutor Laura Boldrini of the restored Executive Italian Monarchy in alliance with www.interbering.com priorities with Russia and Trump Corporation, assuring Italy is not obstacled by the United Kingdom nor European Union as a primary railroad/trucking trade partner as trade from Europe goes through Alaska by rail instead of shipping through the Atlantic, on appropriate issues.
Instead of Scots Guards and blue cavalry Italy's Monarchy has SS inred and white uniforms with 299 fox hatsstylized by Salvatore Ferragamo as thecossacks, the red and white are the traditional colours of Florence'sCanottieri Rowing Club. The color of the fox hats is based on the need to reduce Amanda Fox fox numbers in particularly vulnerable regions toprotect poultry populations. Thus even if white and gold foxes are prettier, we shouldn't target them, if there are more grey foxes threatning poultry we use the grey color. A conservative amount of foxes of a consistent color will be needed for 299 hats symbolizing that the SS are contrary to the caging of chickens. Thecombined costume effectshould remind our Tatar, Slavic, and Caucasus tribal friends that the SS are not so different. The Colonel in Chief of the SS wears a white fox hat. I'm the Colonel in Chief of the SS. The prediction is that in wearing fluffy fox hats the SS themselves will return with an augmented psychophoricaura/magnetism. If we followed Buckingham palce's dress code for guards they'll return looking like brillo pad airheads like Eric Holder, formerlyHap Arnoldwho was in charge of Army aviation re-fueling which involved cannibalism. Under General Arnold/attorney general eric holder Prisoners of War were just "fuel". He would have been against saving the tens of thousands US PoW's held under the Japanese, Italians and Germans.
Pope Francis, as Bishop of Rome under the 1948 Italian Republic Constitutional guarantees as the servant of Italy's state religion not involving himself in Italian port, border or political issues, yet addressing the issue of linguistical based cognitive styles and identities holdsthe title of non hereditary Prince of Italy thus held responsible that all Catholic parishes act as a form of public relations consulates for Italian Diaspora abroad against foreign interests harmful to Italian Identity and the Identity of Latin language based cultures and Nations (including Spain and Hispanics), with the critical aid of persons like Silvio Berlusconi, will have Loyalty to me as we deconstruct religious superstitions and re-enforce solid scientific facts such as the organizing principle in chaos theory and reduce the world's populations of closeted homosexuals and heterosexist biggots. Homosexuals, both male and female, usually join religious communities for protection, now it's time to step out of the religious closet with no fear of death according to Shinto, Aryan, and Gnostic precepts of reincarnation without intercourse/breeding/egg-sperm-harvesting/forced-heterosexuality. Rome and the Papacy represent to us the Eternal, yet Italy cannot be lost in the Eternal, she deals with the real world and its real implications in the immediate future.
My Grandparents never owned an apartment, they rented the same little apartment since 1935-1986, keeping their rent low in exchange for protection. This is how Italy progresses, with a false front while below or behind the scenes everything is mobilized against Nazis.
September 1944, Silvana Arduino, my Mother's best friend at Via Galliano 169, Florence Italy was shot dead by a NAZI sniper as part of on-going hate crimes in Italy. Mom was talking to Silvana from my Grandparent's balcony over the courtyard, and Silvana was in the courtyard below. Silvana's aunt had recently closed her bar and transfered a stockade of various spirits for safe-keeping from the Nazis. Between my Grandparents' balcony and the courtyard below, whence Silvana played, visited the grand-daughters of Haile Selassie, Emperor of Ethiopia, Nobility in a lower middle-class neighborhood. The Princesses and my Mother went to a private school together at the English nuns of Florence, Italy during WWII, while Selassie's relatives were active in Partisan counter-Nazi activities. The apartment building was a safe-house of sorts thanks to my Grandfather and Grandmother re-directing persons.Grandfather was a Carabinieri Maresciallo and later, after deceiving the Nazis, Knighted for bravery against the Austrians in World War I. My Grandmother was of two Houses, Guerrini and Teri, of Italian Nobility's father. Grandmother's father, a socialist, Andrea Teri, had been part of the early theorists questioning the disparity between the classes in Italy, and be-friended Mussolini, then a journalist-editor, in Switzerland. After dissenting with Mussolini's actions Andrea Teri was medically murdered in a hospital under Mussolini.Meantime Britain, under Winston Churchill, had parted with Italy further endangering military families and Nobility who feared Mussolini, like my Grandparents. Thus this betrayal of the Monarchists invited contempt for British commoners. ThusField Marshall Goering's paramour, a friend of my Grandmother's, helped him refine the study of grid bombing rooted in medieval castle building and pouring of hot coals and oil on commoners. The system was tactfully utilized over London bringing commoners closer to their Monarch, preparing the way for the product of Horst Wessel's sperm donation (QEII) as payback for the demise of Alexis Von Hesse in the London bankers' scam fueling the overthrow of the Czar, who was the cousin of King George V. My Grandmother and Great-Aunt, Rita and Silvia Teri had started working in designing embroidery for the European Houses of Nobility, thanks to their Mother Isolina Guerrini, learning the basics of stiching (Punto Assisi, Punto in Croce, etc.) that eventually evolved into ideas for grid bombing, and my specialty,frame analysiswhich reveals behavioural evolutionary patterns veryfying that lines of Nobility are evolutionarily different from common lines in human evolution. England had borrowed monies from Russia which was rich in resources, and by fueling the overthrow of the Czar with Marxist doctrines (Marx had lived in London) with complicity of the Jesuits (spies) the British thought they could eventually take-over the Houses of Europe and not pay back their debts to continental Europe.

NOTE
How ISIS knifings started as Obama and community care Memorandum re. volbrecht/clinton/fbi/jessen and mitchell set up and inter-faith tower of Bable fraud and how ISIS knife detaining techniques for the CIA started -
I like to keep posts-email record of events and use the readers as witnesses to my testimony since 1998 to then see how they change the facts to gossip or admit to the facts as I have clearly typed them since 1998 - it's like a audio tape recording diary I started in 1994 of workplace bullying that with photographs is the basis of eight EEOC complaints filed through USAF attorney Edgar Jones beginning in 1993
[10:37:34 AM] Silvia Francesca: I used your information [Elena] for two positions, one in Austria and the second in Hungary. In 2011 or 2012 Larisa, my Russian friend with the PhD in Social Philosophy, warned me not to apply for work in England - she suspected the English behind the U.S. Consulate refusal of her U.S. visa when she went to the Consulate in Canada. She warned me they'd take all they could from my Family just like the English were behind the massacre of the Romanoff Family. The English are not Continental Europeans yet they repeatedly try to take over Continental Europe, they have a mental illness.
[11:01:22 AM] Silvia Francesca: A Canadian indigenous woman, Sharon-Ann, with severe epilepsy and seizures, perhaps due to over medication of Tegretal the Canadian doctors medicated her with after English Canadians burned down her family house, had psychotic episodes and was in a house of five adults I was responsible for to manage their daily activities, when I was employed in VICTORIA, British Columbia. The employer, Jim Beaubien, of L'Arche, was homophobic and started ugly rumours about me, which spread to those I was responsible to manage. One Sunday morning Sharon-Ann tried to attack me with a kitchen knife, being on Tegretal that with longterm use has hallucinatory or psychotic side effects. I used a manouver to have her release the knife to my left hand. Some months later, although I was the best manager and replaced the man, Michael, who harassed me as manager of the house (typical Anglican pig he was) I was asked to leave if I did not terminate my relationship with my U.S. partner. So both my partner and I returned to the US. Meantime, Jim Beaubien, I'm certain, tried to invent all the reasons possible to justify his homophobia, including turning the facts around about Sharon-Ann and others, in a mass witch hunt targeting me. This was approximately in 1988. Obviously the lies of these Anglican Canadians became part of the profile the FBI invented about me in 2007 when a Washington state undergraduate student, Amanda Knox, thought she'd hold me with a knife for the "Americans" to illegally extradite me from Italy, where I was born and raised, and whence I had a legitimate student visa for my PhD studies. Knox was tracking a mobile telephone that had been stolen from me, probably from an internet cafe. Obviously Larisa had information that the English Canadians were involved in generating the false FBI profile on me, since 1979 from what I and others have determined. [11:45:26 AM] Silvia Francesca: I suspect that in 1993, after I was set-up to be hit by off-duty homophobic police from Schonau who were witnessed getting drunk on beer 20 minutes before I was hit by their drinking friend, Koztrewa, a Polish VICTORIA insurance salesman, the medics purposefully prescribed Tegretal to try and make me stupid like Sharon-Ann - the medication is very dangerous and after I researched the side effects through another physician, a neural surgeon, I quit completely the Tegretal - and even just the withdrawal period lasted about two or three years with serious side-effects (1996-1998) of short term memory loss and disorientation. Thus I cannot trust any Anglo nor "American" nor their collaborators [particularly if FBI or others try to set me up with a 'Sharon-Ann' obese and dwarf stand-in as Larisa revealed to me in 2009 when she indicated that she had to gain alot of weight when she arrived in the US which explains why/how Renata Fraschetti was being utilized 2006-2008 and Erika D------ then gained weight to participate in the 'prototype' after Larisa was denied renewal or a new visa in 2010].
I learned how to disarm aggressors like Sharon-Ann at L'Arche VICTORIA - there was a volunteer like me employed from Japan who trained in Sumu wrestling and in Karate and he showed basic things like splitting wood with a bare hand - etc. - occasionallyhe would invite us to a workshop of an hour or so to train us, it was more like a social gathering on days off - I then learned to use a kick to break wood instead of my hand - also learned basic block, disarm, and throw techniques - if Patrick Lulumba was involved in the first ISIS knife murder which instead of holding me with a knife slaughtered Meredith Kercher who would have been accussed of direspecting a Sharon-Ann prototype - Patrick Lulumba - short, fat, dark. Awhiter prototype of Lulumba and Sharon-Ann in fbi bait and switch - is Larisa who betrayed her role to me - fbi wanted her to provoke me so they could frame me as the murderer of Meredith Kercher instead of me being the fbi's intended target (since CIA was using the prosthetic shoulder illegal hearing implant prosthetic and knew precisely my whereabouts at all times) at the knife point to then in 2009 exonerate Amanda Knox - I was suppose to be the psychotic fugitive who broke the windows and killed Kercher for money. Meantime the co-ordinators of the killing, involving England/CIA (Monarchy is coordinator) - in 2012 - promoting the frame that I murdered Kercher, argued for the monies gained in 2007 from an illegal trafficking of both my ovaries and eggs extracted illegally in June 2007 when only a benign cyst required being scraped out leaving my ovaries intact at the hospital at Civita Castellana.