What maybe saved me from sexual abuse is the disease I had, and still am prone to occasional flare-ups, the poly-rheumatory arthritis.

IN LATE SUMMER 1992, ONE EVENING, AS I STOPPED AT THE SPOKANE NORTH DIVISION MOOSE LODGE TO SAY GOOD-BYE TO MY DAD BEFORE FLYING TO GERMANY, HE APPROACHED ME AS I WAS ENTERING MY VEHICLE PARKED IN THE MOOSE LODGE 

PARKING LOT, MY SISTER AND BROTHER STOOD AT HIS SIDE, AND HE STATED THAT HE WAS 'DISOWNING' ME, AS IF IN HIS IMMAGINATION HE COULD EVER 'OWN' ME, WHEN HE WAS DIVORCED, BY HIS OWN INFIDELITY, FROM MOM SINCE 1988, WHOM I ALWAYS DEFENDED AGAINST DAD, AND HIS MANIPULATING MY BROTHER AND SISTER AGAINST ME, BECAUSE I AM BORN IN ITALY AND RAISED THERE, THANKS TO MY ITALIAN GRANDPARENTS, WHILE BOTH MY SIBLINGS WERE SEXUALLY ABUSED BY DAD, IT SEEMS AS VICTIMS OF SEXUAL ABUSE THEY WERE TRAPPED TO BEHAVE AS DAD 'DICTATED' FOR THEM TO, USING THEM BOTH AGAINST MOM, AND OF COURSE AGAINST ME, AS IF DAD INVENTED 'VETERANS' ADMINISTRATION ISLAMIC STATE AGAINST CONTINENTAL EUROPEANS.


APPLICATION OF STIGMA TO
Spokane Rosauers including Huckleberry's and Super 1 Foods ADA News blog
Americans with Disabilities Act and URM's Corporate violations: if Rosauer's employees, or Huckleberry's or Super 1 Foods employees are involved with violating rights under the Americans with Disabilities Act you can file an official U.S. Department of Justice case directly at https://www.ada.gov/complaint/
CONFIDENTIAL CLICK HERE FOR SCANNED HARDCOPY DOCUMENTS IN DOJ FILE of FBI's R.M. Volbr...t who was enticed to use as public airways in-class audio based on previous ADA complaints investigations (1994-1996) torture guide, USED BY GONZAGA CATHOLIC UNIVERSITY PARTICULARLY AFTER A SPOKANE RETIRING PHYSICIAN, DR. BARNEY, AUTUMN 1996, OUTRIGHT DISQUALIFIED ME, BASED ON SOCIAL SECURITY CRITERIA, FROM RECEIVING FEDERAL OR STATE DISABILITY COVERAGE, THOUGH VALIDATING THE STATEMENTS OF MY GERMAN PHYSICIANS THAT I WAS IN GOOD SHAPE TO ATTEND UNIVERSITY FULL-TIME AND FULLTIME EMPLOYMENT AS A UNIVERSITY LEVEL PROFESSIONAL, REQUIRING ACCOMODATION ACCORDING TO THE SITUATION. THIS AUDIO WAS ALSO USED to 'SPIKE' my personal and private undergraduate complaints after I was assaulted in 1993 by a Polish-Catholic antiSemitic femminicidal homophobe in Germany as 'public hate speech', in violation of my status of a non-public figure regarding on campus ADA violations in 1997-present for Gonzaga University, and later WSU, to attract Clinton and later era federal anti-hate speech institute funding and avoid a compulsory public referendum. without me being on social security the university took the position that no adherence to my german physicians was required by their faculty, staff and students, using me for illegal experimentation structuring the format later used for Spokane's infamous Jessen and Mitchell (AIR FORCE CIA INTERROGATORS PIONEERING WATERBOARDING TACTICS). A brave female reporter of the Spokesman-Review, who was also a Gonzaga alumni, first began to report on this violation circa 1999 while Robert Spitzer, SJ was university president. She was soon afterwards relocated as part of the FBI-GU-Spokane Inc. cover-up of the City of Spokane Inc. 1997-to present presence of a Federal FBI institute on a Roman Catholic campus, in violation of the US Constitutional guarantees of separation of church and State. The FBI Institute was established with the reports by Volbr...t, and others, framing us European (Italy) born whites anti-Semitic (how stupid can Volbr...t be, in Italy and Germany my last name is Jewish, STEIN, as in Gertrude Stein, Saint Edith Stein, or Einstein) TO DENY MY ADA FILES AGAINST DEPARTMENT OF DEFENSE SINCE 1994.
"The federal FBI institute was established without the usual public hearing and public referendum required for opening a federal institute to fight anti-Semitism, under the abstract title Institute of Hate, in the city of Spokane, WA. Suspiciously Glynn, SJ, was removed from the office of the president. Then, vengefully, further reprisals in violation of my ADA status and my physicians' orders followed me at Washington State University (WSU), where Volbr...t was an adjunct professor, while I was attending WSU, a registered graduate scholar, a regular Hillel attendee, fundraiser for WSU's first extensive Jewish library collection, and a professorial assistant to two Emeritus Professors. Obviously Volbr...t's 'ambitious' testimony was pure perjury to obtain federal funds (Lifton, 2000)." (Stein, 2017, p. 125).
Official Agency or Department Heads in national organizational structure involved as of 2018 as per EEO Program Specialist instructions as scanned below this statement:
Ray Sprinkle, President and CEO at United Retail Merchants (URM), of City of Spokane (Inc.), Spokane, WA;
Jeff Philipps, President and CEO at Rosauers Supermarkets, Inc., of City of Spokane (Inc.),Spokane, WA;
James N. Mattis, United States of America Secretary of Defense, of Pullman, WA.
Second document being drafted and to be registered with DOJ
Post to anti DOD/URM/Spokane Inc. site and follow up with why housing cannot resolve a complicated situation originating with systemic bias against Italian born citizens in DOD, URM and City Spokane, Inc. involving international law and national law violations since prior to 1963, these are beyond the competence of HUD (Housing and Urban Development) and the VA (Veterans Administration) - see Second document link
 
us army/navy medical documentation against dad with diagnosed psychiatric problems in January 1975, dad refused to follow the prescription to see a psychiatrist for the safety of his family, whom he seemed completely disassociated from, his only family interaction was a survivalist attitude teaching us survival skills against anti Vietnam war civilians who were a harassing and unappreciative against service members returned from Vietnam, and around hunting and fishing, otherwise no interaction with his wife or daughters after Vietnam, displaying symptoms of fear associated with the similarity of Italian Mediterranean and enemy Viet-Kong phenotypes such as darker eyes, hair and olive coloured skin, dad even threatened in a perverse way his wife, my Mother, in 1980 circa, at the time U.S. military Consular officers were openly known to commit feminicide for cannibal purposes in Italy post-Vietnam (http://m.dagospia.com/ecco-cosa-lega-il-serial-killer-zodiac-al-mostro-di-firenze-tutti-gli-elementi-175965) after she had a full hysterectomy in 1979 at Department of Defense U.S. Army Hospital in Camp Darby, Italy, where I was attending 1979-1980 the American School of Florence, and helping Mom recover from surgery in the absence of my brother and sister and Dad,


that "I'll eat your daughter" perhaps referring to occult military practices in Vietnam, and later in Iraq, of cannibilizing women's ovarian eggs, as a sexual stimulant and hormonal based energy drive. Dad, I was informed by one of his female employees, I suspect she was his Rod and Gun Club book-keeper, he had a son with and was the daughter of his military colleague,

of university graduate age, like my sister Rita and I, with long, straight, light brown hair, that he oversaw while formally assigned at the U.S. Army Europe Materiale Comptroller office in Kreuzberg Kaserne, U.S. Army camp, in Zweibrucken, Rhineland-Palatinate, Germany (1977-1979), routinely lied when cheating on his wife, my Mother, telling his office and Rod and Gun Club members with a greasy food kitchen serving what they wrote as "TOGO" AS IN TOGA as part of the Rod and Gun Club services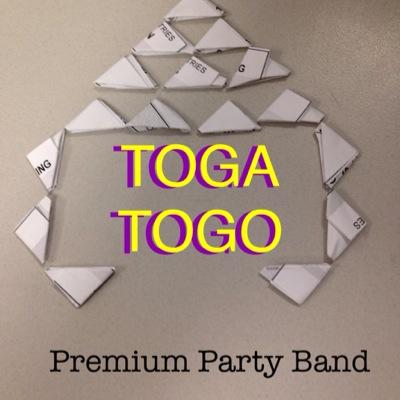 that he was out with me his 15 year old

'daughter' when instead he was with another woman, and habitually unfaithful in the marriage, that ended in 1988. By the summer of 1980, before I went to Santa Cruz, CA, to work on the beach Boardwalk amusement park that summer, where my sister's husband managed the enterprise, Dad was still corresponding, in letters, with a woman in Texas who wrote to Dad in hand-written letters (Dad normally used a typewriter to mask his handwriting like he always used Hallmark pre-printed cards to me or Mom), who had given birth to his illegitimate son. Reading her letters I felt nauseous, like Dad should have been honest with Mom, and assumed some responsibility, since my Italian Granfather's father was born from a housemaid having an affair with a married Nobleman, Ghezzi, in Pergine Valdarno, and my Great-Grandmother had a son, Piero, after married with two daughters, with a vagrant Catholic priest contemplating leaving the order, while her husband, an intellectual about combining Monarchy with some avant-garde proletarian policies, Andrea Teri, was working tunneling through mountains the train tunnels in Switzerland. The stigma she suffered, not knowing if her husband would return, and when he did Mussolini had him euthanized (he'd worked with the newspaper interests which Mussolini edited in Switzerland), and then the absence of the priest who decided to remain in the priesthood, was too much of a burden for a healthy family life, though she persevered without a father for her children or husband, making her daughters independent minded, as they combined working for a textile house in the city of Florence that provided linens to the Italian and British Monarchies, and using her own Noble lineage of Guerrini, and Teri, for protection among Italy's Nobility. Her fatherless son really was not a labour organizer, while her two daughters, my grandmother and great-aunt, excelled at organizing and employing persons, as well as co-ordinating espionage through a paramour of Helmut Goering to find out nazi troop movements and to obtain gifts of shoes and clothing from Goering to distribute, while sending Partisans and Jews in areas free of troops. I felt bad for my Mother and the woman Dad probably misled, in Texas, where Fran Calvert was from. I felt like I was dead, and just determined to try to understand what these women were suffering at the hands of my Dad, who spoke of women, in general, as 'prostitutes', or his favourite term, 'dogs'. Every time I mentioned anything of this to Mom she rebuked me to just shut up, like she had no recourse, since she was "trapped" in the U.S.A.. Dad kept the Texas woman's personal underwear, consisting of a pair of pinkish

pastel underpants with some embroidery style flower designs (Mom uses only black, and sometimes white), and letters hidden in his trailer, Dad had not yet built his 'canopy' over the trailer, nor the add-on kitchen to the original house, nor the two double entry door garage, nor the canopy attached to the house over the newly paved and cement extended driveway, nor the railroad ties deck behind the house. It seems every time Mom brought up one of his crimes, Dad just constructed another add-on to the original house or bought another electric 'appliance', like a Cuisinart blender or pasta maker... like each 'project' was another woman 'added on' to the house. That's when I realized why Mom only offered, it seems for decades, as a Roman Catholic, only her back, condoms were not allowed, as if Dad had been unfaithful, and unclean, by Roman Catholic law, under which they were married. Being of Noble lineage Mom had to enforce the law against Dad, forcing him to leave in divorce, meantime the only times I saw them together either Mom was showing Dad her back, such as in doubles tennis, or if facing each other they were arguing, Mom catching Dad in one of his lies or cover-ups and Dad viciously denying by falsely accusing Mom. That was their 'marriage' for decades while Mom did everything possible to get Dad promoted, if he had reached General she could then safely contemplate divorce, with her increased status protecting 'her' Family from Dad. The items were kept hidden under the right hand wooden drawer

over the linoleum flooring and under the bench with seat cushions and dining kitchen table that could be changed into a sleeping area in the trailer. Dad had used the trailer he bought in Virginia to 'travel' when he retired in 1979-1980 while undergoing mental and physical health evaluation through the Vetrans' Administration in Virginia, and brought the trailer to Washington state, without Mom ever knowing anything about his systemic infidelity. Unbelieving of what I was informed of by the women and the letters I simply did not say what I knew, while taking in everything in case Mom started a divorce against Dad, who systematically lied about any of his infidelity whenever Mom would ask him about his suspicious behaviours throughout the marriage, which usually ended up in a verbal threat towards Mom and I, and Dad disappearing, 'hunting or fishing', for a day or so. I occasionally studied at the trailer table, though aired-out and cleaned the trailer, and took up cigarette smoking when studying at the table, and became severely bulimic repressing all the anger, while attending my senior year of highschool and later university, since the house in Spokane, WA lacked a proper study or office area. The bulimia, which resulted in early teeth disintegration for a period, receeded to anorexia late with my sophmore year and junior year of university when I joined the new rowing club training on an all woman team, which I continued when in Florence for a semester training and occassionally rowing at the Cannottieri Club, where British open weight women trained regularly. They were much taller and training for Olympic style level teams, whence I realized I should have been coached for the lightweight 8 women crew at Gonzaga. The British women were quite respectful and helped coach me into better form, where I took up long distance running to Fiesole and returning, and slimmed down while maintaining muscle strength. They also provided for a good resource in case Italian men or American students tried to bully me, though we only had a kind of defensive alliance, not partying together, they were obviously seriously team-building excluding anyone not on their 'team' for competition. Although I was not really tall enough I rowed on the heavy weight woman's beginning at Gonzaga team, having taken up serious bodybuilding and began performing 300lbs. leg presses, easily working up to about 450lbs. by starting with low weights at about 100 repetitions for all upper and lower body exercises for resistance training and once or twice a week testing out how strong I'd built up the muscle strength without having increased too much the muscle mass, maintaining an effeminate appearance. With abdominals I ranged from 500-1000 regarding leg lifts and crunches, besides performing upside-down spinal extensions holding a 25lbs. weight to improve the rowing strength, though my lower height went against my ability for a long and strong reach in heavy weight rowing, I lost power in over reaching for my height among taller women in the 8 woman crew, my weight was about 138-140 and the cut-off for light weight was at about 120-125lbs. I was built in frame for light weight rowing. I suspect the 8 woman open weight crew team just wanted my club membership payment while the coach planned to sideline me by having me row the most difficult position, the first with the back to the wind breaking against the wind which increased my effort being that I had a shorter reach like the lightweight crew at Gonzaga University. I still equate excercise with my diet though learned to keep away from any fast food and stressfully irritating/immoral/perverse persons away so I do not fall into bulimia nor anorexia. Most 'traditional' commercial US food products activate my vomit reflex and byle which became embarrasing, making 'noises' in the WC, when invited to 'parties' hosted by Americans, and still affects me, resulting in a spittle refex around anything or scent I find disgusting. Perhaps due to my fear of microbes that provoke byle and vomiting I do not of habit kiss on the lips, for example, just on the cheeks, anyone trying to tongue kiss I completely shun as perverted, and am not attracted to any person with a substandard diet, which lead to my PhD studies in psychophysiology and it's connection to high moral standards in maintaining ethnic and linguistical Sovereignity of a nation. In Germany, in 1993, while hospitalized after a hit and run auto driver nearly murdered me, I was also diagnosed with anemia, which is associated with long-term bulimia. I would rather host real pizza and apple torte parties with my university friends in the U.S. and while in Florence, though most wanted peperoni or ham and pineapple and were not appreciative of my effort making home made pizza with capers and anchiovies or four cheeses including gorgonzola and an apple torte served with real Tuscan wine or German beer. Dad was repeatedly abusive towards Mom, lying, and sexually abusive also towards my siblings, what maybe saved me from sexual abuse is the disease I had, and still am prone to occassional flare-ups, the poly-rheumatory arthritis, which posed joint swelling and pain, and at a very early age I learned to live with physical pain as 'routine', producing a highly stoic character waiting, like a Russian or partisan, to out maneuver and out wit the fake able-bodied American smile of materialism which Americans narcissistically falsely equate with being 'Moral'. Mom and dad happily divorced in 1988, though dad, manipulative and psychologically abusive, insisted for Mom not to contest the divorce and had the documents written up, in Spokane, Washington, for tax purposes and for threatening Mom with economic hardship since 1988, so that dad's paycheck from the Department of Defense was entirely issued to him monthly, and then he writes a personal check of 50% of his monthly income to Mom. This is so that DOD is not fully recognizing the divorce, which since 1988 should have two separate paychecks issued, one to Colonel (retired) Henry Julius Stein, Jr., born in 1928 in Spokane, WA, and a separate paycheck to Mom, Gigliola Addini-Stein, dual U.S. and Italian citizen, born in 1929 in Florence, Italy.
Thus, due to the Spokane, WA Courthouse failure to properly register the financial disclosure to the Department of Defense, since 1988, legal recourse on my or my Mother's part protecting me in Spokane City, or Eastern Washington, as a U.S. citizen born in and educated in Italy among my Mother's Italian family has not been respected, especially regarding my ADA status since 1974 – see Juvenile Rheumatory diagnosis and medical statement of dad disassociating himself as if fearing my physical handicap as part of his evolved prejudice, including cannibalism, after Vietnam below - 
cite the mental absences of rita in military dod file so that perjury from them is purged from active files - Dad was sexually abusive towards my sister, fourteen years older, and physically violent towards Mom, locking her out of the house on Lindeke to sleep in the dog's kennel while he was in ROTC, bullying her physically and psychologically, and the behaviour worstened drastically after Dad returned from Vietnam seeming not to distinguish between Mom and My darker Mediterranean features and those of Viet-Kong. He'd refer to me as his 'dog' threatening to hit me, and he did hit my nose snapping his middle finger against my nose, to distance me like he'd discipline one of his English Setters in Virginia, beginning at age 9, and afterwards. Dad was masterful in abusing without leaving any physical traces to connect him to the abuse. After decades of faithful marriage as an 'asset' Roman Catholic on Mom's part,
stoically tolerating abuse and repeated infidelity by Dad, including his having a son in Texas with a woman he solicited around 1979-1980 while stateside and being evaluated by the Veteran's Administration for retirement medical status, Dad finally divorced Mom in 1988.
(insert Colonel's 1956 statement of Mom as an 'asset' to Dad's career)
all this seemed held against me as if Dad blamed me, instead of his infidelity and scapegoating, for not being promoted to General, as he 'egged' the feds to frame me a terrorist/un-American to set up audio that led to 9-11 (dad used Army signl corps sign to indicate this to me in 2010 so I could understand feds were illegally audio spying on me since 1996 abusing a German surgeon shoulder prosthetic implant) my primary surgeon medical doctor since 1993 being German yet from Iran, which for some reason US authorities were prejudiced against in respect for his role in demanding physical accommodation in compliance with the Americans with Disabilities Act since 1993 and prior since 1974 as per Department of Defense documentation certified by Dr. Morin, of Newport News hospital, Virginia when I could only walk with crutches Add about Col. and Mrs. Calvert, who equated material wealth with a higher moral standard, owned a colour tv (we used black and white) an automatic luxury car, Cadillac? while we drove stick shifts, and spoke with a Texas accent feigning herself a bit like an oil mogul's daughter, Mrs. Calvert initially played at the officer's womens' tennis club mixed doubles, though soon after the summer of 1977 Dad no longer was involved in the mixed doubles matches at the officer's club, whereas Mom kept playing tennis. I noticed since Mom had insisted to bring me to her tennis matches when possible, so I could learn tactics and strategy, even before I learned to play tennis through her instructors at the Ft.Monroe Officer's Club womens tennis teams, and if I did not attend it was that I was in class or needing to stay at the house or apartment for a possible telephone call or other daily issue for an officer's family in the U.S. or overseas. Did Dad stupidly make a move on Mrs. Calvert, offering his 'door handle' as a racket 'handle' as he first started to expose himself in our house in Harbor View (Ft. Belvoir), Virginia in 1972, when I knocked on the Master bedroom door calling for my Mother who was in the shower that belonged only to the Master bed room. Dad had begun playing tennis on his Roger's high school team in Spokane, WA while his parents ran a cafe' under a hore house/hotel in Spokane, WA. Somehow Dad never quite shed his early learning of femminicide and 'holding' women back in Spokane, WA in association to the prostitution business which he grew up 'around' in Spokane, WA. I instead had already learned proper tennis manners by accompanying my Mother to her clay tennis matches near piazzale Michelangelo and at the Ugolino club in Florence, Italy, before we moved to Ft. Belvoir and then Ft. Monroe, in Virginia. My Italian family explained that I was raised Tuscan Nobility, and my Italian Grandfather, a Knight, warned me at about age 7, to inform him if my Dad did anything 'inappropriate', since he was not of Nobility. Later, at 17, when I arrived at Spokane, WA for my senior year of high school, I understood that to avoid the fate of women from Spokane I would have to examine, sometimes in a complete unrecognizeable disguise with a Marilyn Monroe/Fran Calvert of Texas style wig and three inch black stiletto heels, and report on the marginal activities of Spokane's underworld, without becoming 'part' of it, as an immersed context investigator which lead me to investigating Washington State University history Prof. Paul Hirt's prostitution/ESL scam in Pereyaslav-Khilminski State Department renewed project funding a hore house abducting English language university students in Continental Europe. I had not yet, at age 9, taken formal private tutor lessons in tennis until the Ofiicer's Club at Ft. Monroe, VA though was very aware of proper and improper tennis form and proper behavior. Dad said nothing while Mom called for me to enter to cross to the bathroom and Dad was standing, unseen by Mom, behind the Master bedroom door with his bathrobe fully undone so that his penis was in-line with the door handle which I avoided, I ignored him and went to Mom in the bathroom, worried for her since the two had often argued after 1972, another (queer?) competitor's wife, as he did with Gwen Pratt (blonde blue eyed) in Verona who then befriended Mom to keep Mom in control of Dad's manippulating a competitor's wife to get promoted? Mrs. Calvert (blonde blue eyed) was a Protestant minister's daughter, and since I had attended two convents for elementary and junior high I thought her nice and kind to me, though by September 1977 her WASP Protestant message was clear, shunning me from her daughters whom I'd befriended and began an interest in athletics with. The harassment at ZHS from Protestant and 06 children in the vicious scheming to get their dads promoted when Dad pioneered in '71-76 the Apache helicopter first operational for special operations in 1974 though not brought into full mass production until 1982. It is the most successful military attack helicopter in world history.
The Dominican Sisters at Saint Mary Star of the Sea School in Phoebus, Virginia, across from Ft. Monroe, 1974 saw me this way since I was born in Italy and educated in Germany and Italy
Mom and Dr. Morin saw me this way
dad and siblings saw me this way - a street urchin performer Viet-Kong prostitute/soldier to be served as human caviar/salmon, for whining/complaining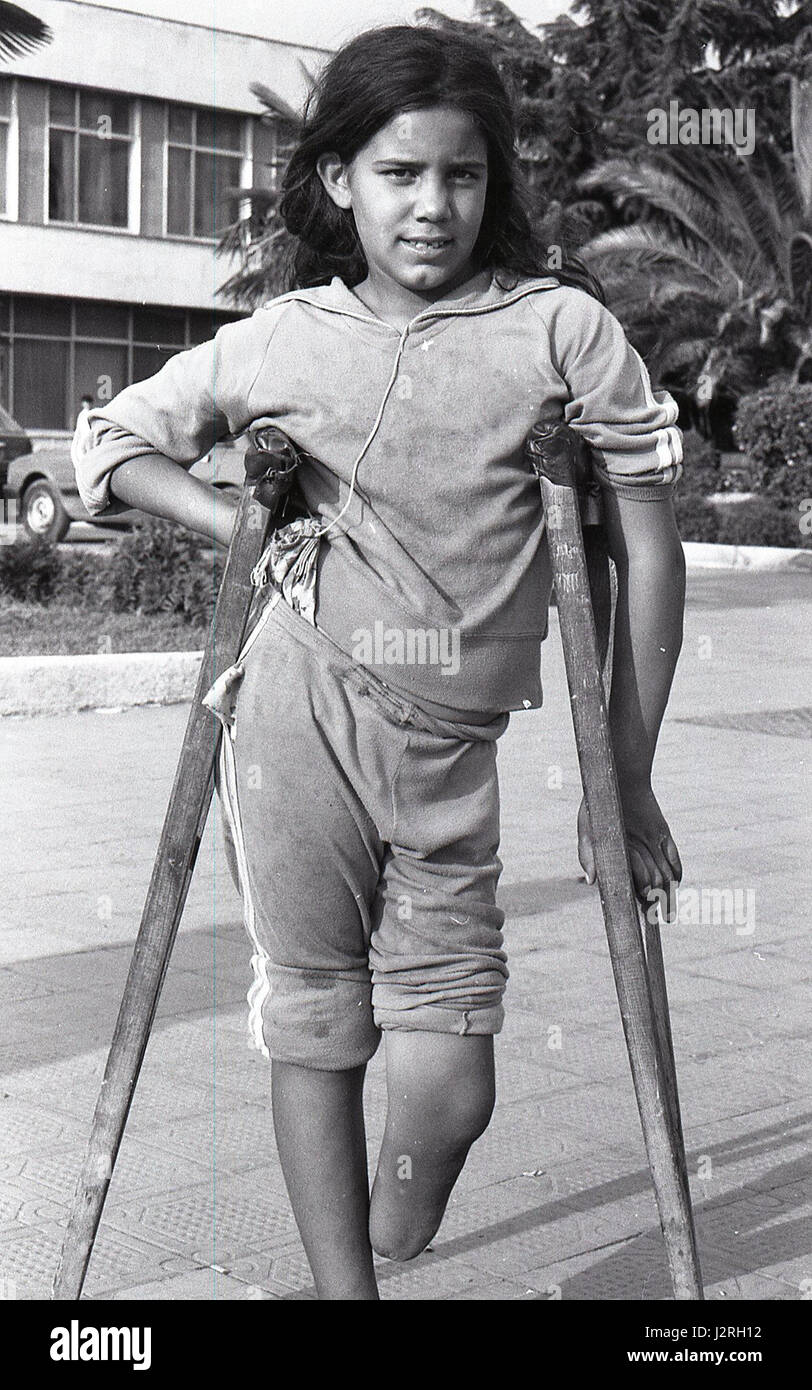 and of course dad was never quite "there" nor my brother who 'shook hands' with dad, nor sister, both of whom were sexually abused by my dad. Dad, I was informed by one of his female employees at his assignment U.S. Army Europe Materiale Comptroller office in Kreuzberg Kaserne, U.S. Army camp, in Zweibrucken, Rhineland-Palatinate, Germany (1977-1979), routinely lied when cheating on his wife, my Mother, telling his office members that he was out with his 'daughter' when instead he was with another woman, and habitually unfaithful in the marriage, that ended in 1988.  Dad threatened my Mother, and call her an "Italian restaurant", particularly after we were assigned to Kreuzberg Kaserne, Zweibrucken, Germany, where we were assigned a small second floor (U.S.) or first floor European, apartment with only one bathroom, very degrading for a full colonel. In the medical records of Dr. Morin, in 1974-1975, when Dad bought a trailer and was often away 'hunting and fishing' for days, it was recommended that larger living quarters were required, since Dad seemed to need more space with Mom and not feel closed-in after Vietnam. With Dad's promotion to full Colonel, later in 1975, he was awarded a four story house at 87 Ingalls road, at Ft. Monroe, with a garage, and this seemed optimal for the family relationship, offering Dad an in house office space and a personal work area for his wood work and interest in auto mechanics. Dad really had his own separate hobby area inside the house, that had a full basement, two living floors, and a full attic with two guest rooms, plus the garage. When transferred to Kreuzberg Kaserne it seemed every weakness in the DEPARTMENT OF DEFENSE ACADEMIC high school AND HOSPITAL MEDICAL RECORDS for wrongfull lifetime profiling especially through civilian law enforcement to destroy military families; on the family the records are SYSTEMATICALLY used to systematically discriminate non WASPs with antiSemitism, anti-Mediterranean, handicapist femminicide
COLONEL JACK CALVERT RETIRED NEAR HEADQUARTERS OF THE ARMY AND AIR FORCE EXCHANGE SERVICE (AAFES) IN TEXAS AND WAS MADE MAYOR - THE SAME DEPARTMENT OF DEFENSE AGENCY I THEN SUED, AND LEFT OPEN THROUGH ADVISE OF AIR FORCE ATTORNEY EDGAR JONES, IN EIGHT E.E.O.C. CASES AGAINST DOD/AAFES AS EVIDENT IN MY ATTORNEY'S FILES BELOW.
not just against Dad, but against myself and my Mother - turning my need for physical security to regain physical agility and my near sightedness as some indication of a substandard morality or I.Q., which Mom tactfully circumvated by hiring private German tutors for me in piano, tennis and foreign languages, realizing the American prejudices in Europe against us. At Zweibrucken an "Italian restaurant" was at the front entrance of the housing area that did not serve authentic Italian food and was known as a 'meeting for cheating' on marriage area. My Mother made certain I had private lessons and learned tennis, played classical piano, and studied French, classical Latin, Italian and German, integrating with local Germans and NATO dignitaries or visitors, including a Fullbright Scholar of French from Spokane, WA, to make certain I had a better classical European education than my 'peers', she could protect me because I was born in Italy and raised, mostly, by her and her parents in Italy, my Italian grandparents, against systemic DOD/Spokane Inc. abuse.  What maybe saved me from sexual abuse is the disease I had, and still am prone to occasional flare-ups, the poly-rheumatory arthritis. IN LATE SUMMER 1992, ONE EVENING, AS I STOPPED AT THE SPOKANE NORTH DIVISION MOOSE LODGE TO SAY GOOD-BYE TO MY DAD BEFORE FLYING TO GERMANY WITH MY MOTHER, MY DAD, WHILE STANDING IN THE PARKING LOT, IN FRONT OF MY VISITING BROTHER AND SISTER, MY DAD SAID HE WAS 'DISOWNING' ME, AS IF IN HIS IMMAGINATION HE COULD EVER 'OWN' ME, WHEN HE WAS DIVORCED, BY HIS OWN INFIDELITY, FROM MOM SINCE 1988, WHOM I ALWAYS DEFENDED AGAINST DAD, AND HIS MANIPULATING MY BROTHER AND SISTER, BOTH SEXUALLY ABUSED BY DAD, IT SEEMS AS VICTIMS OF SEXUAL ABUSE THEY WERE TRAPPED TO BEHAVE AS DAD 'DICTATED' FOR THEM TO USING THEM BOTH AGAINST MOM, AND OF COURSE AGAINST ME, AS IF DAD INVENTED 'VETERANS' ADMINISTRATION ISLAMIC STATE AGAINST CONTINENTAL EUROPEANS.
--- Forwarded message ---
From: "S. STEIN, PhD studies https://www.researchgate.net/profile/Silvia_Stein" <villairisre@yahoo.com>
To: <ucadirector@ukr.net>
Subject: I: Fwd: ATTN: Tim. 2011
Date: 28 November 2018, 22:56:22
--- Mer 28/11/18, S. STEIN, PhD studies https://www.researchgate.net/profile/Silvia_Stein <SS@giantimagemanagement.com> ha scritto:

> Da: S. STEIN, PhD studies https://www.researchgate.net/profile/Silvia_Stein <SS@giantimagemanagement.com>
> Oggetto: I: Fwd: ATTN: Tim. 

2011


> A: "Silvia Stein" <villairisre@yahoo.com>
> Data: Mercoledì 28 novembre 

2018

, 11:38
>  https://www.amazon.com/Unmasking-Motivation-Monumentalizing-Generational-Trafficking/dp/6202073977/ref=sr_1_1?ie=UTF8&qid=1513987620&sr=8-1&keywords=silvia+stein
> 
>     
>  
> ----- Messaggio inoltrato -----
>  Da: Silvia
> Stein <sstein@capellauniversity.edu>
>  A:
> ss@giantimagemanagement.com 
>  Inviato:
> Lunedì 3 Febbraio 2014 15:20
>  Oggetto: Fwd:
> ATTN: Tim.
>    
> 
> 
> ----------
> Forwarded message ----------
> From: Silvia
> Stein <sstein@capellauniversity.edu>
> 
> Date: Mon, Dec 26, 

2011

 at 5:17 PM
> Subject: ATTN: Tim.
> To: baeuerle@rechtsanwaltskanzlei-heidelberg.de
> 
> 
> Tim do I have an argument to appeal to EU citizenry rights
> as the US system is trying to argue that in 

1993

 I suffered
> a head injury and that I am in need of a "mentor"
> and other attempts to subdue my lesbian homosexual lifestyle
> and deny their experiments on me after I was render
> physically handicapped in 

1993

 while employed by the US
> department of defense in Germany?
> 
> 
> 
> Silvia Francesca Stein.
> 
> ----------
> Forwarded message ----------
> From: Silvia
> Stein <sstein@capellauniversity.edu>
> 
> 
> Date: Mon, Dec 26, 

2011

 at 5:08 PM
> Subject: For your office.
> To: mekwinski@ini-hannover.de
> 
> 
> Frau Mekwinski, I am forwarding for Professor
> Samii's file on me the following communications
> regarding my request for termination of probation.
> Unfortunately the psychologist assigned doesn't seem to
> have a sense of the stress I experience in that the US has
> refused again entry of my lesbian partner and I suspect this
> Dr. Raybuck doesn't even realize that in Europe a
> lesbian with a physical handicap can live and work very well
> independent of imposed sexism from men and religion. I am
> the daughter of an Italian citizen, I was born in Italy, and
> attended elementary, high-school, and university in Europe.
> I feel I should appeal that I should have the rights of an
> EU citizen since day one the US has failed to respect me as
> a full US citizen in my rights and has tried to force me to
> subject myself to US or any man.
> 
> 
> 
> Silvia Stein.
> 
> ---------- Forwarded
> message ----------
> From: Silvia
> Stein <sstein@capellauniversity.edu>
> 
> 
> 
> Date: Thu, Dec 22, 

2011

 at 3:08 PM
> Subject: Termination of probation.
> To: Lexie <lexiem@maxeylaw.com>
> Cc: pavlenkovb@crimea.edu,
> makarovskii_y@mail.ru
> 
> 
> 
> 
> 
> Dear Lexie McCulley & Bevan Maxey;
> 
> Thank-you for the brief encounter in the front office today.
> 
> 
> I am writing you as my attorney to please request the US
> Federal Court of Eastern Washington to terminate as soon as
> possible (immediately) the probation terms, and release me
> from any and all obligations so I can return to Ukraine
> where I have faculty at Tavrichisky National University who
> have already reserved for me an apartment near the
> University where I will teach, lecture and perform the
> required research to complete my PHD in Industrial &
> Organizational Psychology with a specialty in Leadership
> Coaching. 
> 
> 
> 
> 
> 
> I am not employable in this region after all the professors
> here who took action against me. 
> In Ukraine the faculty have been very
> appreciative of all my work and are glad to have me return
> to Ukraine so I can earn a living.
> 
> 
> 
> 
> Also, my Mother's cousin in Italy, Mario
> Addini (via del bagno 8, Pergine-Valdarno) has a villa with
> olive groves and a vineyard he would like for me to help
> invest in so he can have an additional income renting to
> tourists in the Tuscan countryside. Thus there is no time to
> waste.
> 
> 
> 
> 
> 
> More details about my teaching and private consultancy is at
> http://www.giantimagemanagement.com
> 
> The university website is http://www.tnu.crimea.ua/eng/index.html
> 
> 
> 
> 
> 
> Also, In Ukraine I can live with my Russian partner, L. B. (abbreviated for privacy concerns), who was recently refused four times by the US
> State Department Embassy in Moscow, Russia her visa to the
> US. 
> 
> Cordially, Silvia Francesca Stein.
> 
> 
> 
> 
> 
> CC: Professor Pavlenko, Professor Danilova, & L.B., PhD.
> -- 
> S. Stein
> Industrial & Organizational Psychology Doctoral
> Worldwide IO Consultancy Team Director
> Industrial & Organizational Psychology
>  Consultancy
> 
> 
> 
> 
> 
> http://www.giantimagemanagement.com
> 
> 
> 
> 
> 
> 
> 
> 
> 
> 
> 
> 
> 
> 
> from
> 
> 
> Silvia
> Stein sstein@capellauniversity.edu
> 
> 
> 
> toLexie <lexiem@maxeylaw.com>
> 
> 
> 
> 
> 
> 
> date
> Thu, Dec 22, 

2011


> at 3:18 PM
> 
> subject
> Re: Probation
> Termination.
> 
> mailed-by
> capellauniversity.edu
> 
> 
> 
> hide
> details Dec 22 (4
> days ago)
> 
> 
> 
> 
> 
> 
> 
> Lexie,
> the Judge who oversaw the Probation terms is Judge Willilam
> Fremming Nielsen.
> 
> 
> 
> 
> -- 
> S. Stein
> Industrial & Organizational Psychology Doctoral
> Worldwide IO Consultancy Team Director
> Industrial & Organizational Psychology
>  Consultancy
> 
> http://www.giantimagemanagement.com
> 
> 
> 
> 
> 
> 
> 
> 
> 
> 
> 
> from
> Silvia
> Stein sstein@capellauniversity.edu
> 
> 
> 
> toLexie <lexiem@maxeylaw.com>
> 
> 
> 
> 
> 
> 
> cc L.B. Reply <@yahoo.com>
> 
> 
> 
> 
> 
> 
> date
> Sun, Dec 25, 

2011


> at 12:01 PM
> 
> subject
> details in
> Raybuck's report
> 
> mailed-by
> capellauniversity.edu
> 
> 
> 
> hide
> details Dec 25 (1
> day ago)
> 
> 
> 
> 
> 
> 
> Lexie,
> Dr. Raybuck neglected to report in her document the severe
> dissapointment and stress I experienced in the summer of
> 

2010

 through early 

2011

 when my lesbian partner, L.B. (abbreviated for privacy concerns), was denied entry into the US by the US State
> Department Embassy abroad. We don't know why this
> happened since my partner, L.B., has already a PhD in
> Social Psychology and was accepted at Whitworth to complete
> her MBA, which I contributed $40,000 to plus $12,000 in
> travel expenses. After being denied 3 times the summer of
> 

2010

 she tried again to visit me in the US with a tourist
> visa which was denied her this past November.
> 
> 
> 
> 
> I do not feel Dr. Raybuck is sensitive to my plight in her
> report, nor does she realize that my poor academic
> performance, and social withdrawal, was due to my hurt and
> depression regarding the denial by the Embassy to let L.B.
> and I be together. Dr. Raybuck also did not properly report
> the 

2009

 incident whence my brother, Henry J. Stein, III (us
> army major retired) approached me and L.B. in our house and
> I went up and asked him if he was drunk, he then falsely
> accused me of assaulting him when I interrupted his (hard on penis sticking out anticipating violence) ill
> intentions towards L.B. and to separate L.B. and I
> because he hates homosexuality. He already has raped at
> least one woman in the past after drinking. I have no reason
> to have that sort of pervert near me or my partner.
> 
> 
> 
> 
> Thus, although Dr. Raybuck's statement is useful I feel
> Bevan will need to argue for release from probation from a
> more enlightened position regarding my homosexual
> relationship and employability abroad.
> 
> Here in Spokane, and under the politics that separate a
> woman from a woman I cannot survive under the terms of
> probation. I have been on this for over 21/2 years. Enough
> is enough!
> 
> 
> 
> 
> 
> Cc: L.B., PhD, MBA, Capella University.
> 
> -- 
> S. Stein
> Industrial & Organizational Psychology Doctoral
> Worldwide IO Consultancy Team Director
> Industrial & Organizational Psychology
>  Consultancy
> 
> 
> 
> 
> http://www.giantimagemanagement.com
> 
> 
> 
> --------------------------------------------------
> 
> 
> 
> This e-mail and any files transmitted with it may contain
> privileged
> 
> or confidential information.
> It is solely for use by the individual for whom it is
> intended, even
> if addressed incorrectly.
> If you received this e-mail in error, please notify the
> sender; do not
> disclose, copy, distribute,
> 
> 
> 
> 
> or take any action in reliance on the contents of this
> information;
> and delete it from
> your system. Any other use of this e-mail is prohibited.
> 
> Thank you for your compliance.
> --------------------------------------------------
> 
> 
> 
> 
> 
> 
> 
> 
> 
> -- 
> S. Stein
> Industrial & Organizational Psychology Doctoral
> Worldwide IO Consultancy Team Director
> Industrial & Organizational Psychology
>  Consultancy
> 
> 
> 
> 
> http://www.giantimagemanagement.com
> 
> --------------------------------------------------
> This e-mail and any files transmitted with it may contain
> privileged
> 
> 
> 
> or confidential information.
> It is solely for use by the individual for whom it is
> intended, even
> if addressed incorrectly.
> If you received this e-mail in error, please notify the
> sender; do not
> disclose, copy, distribute,
> 
> 
> 
> or take any action in reliance on the contents of this
> information;
> and delete it from
> your system. Any other use of this e-mail is prohibited.
> 
> Thank you for your compliance.
> --------------------------------------------------
> 
> 
> 
> 
> 
> 
> 
> 
> -- 
> S. Stein
> Industrial & Organizational Psychology Doctoral
> Worldwide IO Consultancy Team Director
> Industrial & Organizational Psychology
>  Consultancy
> 
> 
> 
> http://www.giantimagemanagement.com
> 
> --------------------------------------------------
> This e-mail and any files transmitted with it may contain
> privileged
> 
> 
> or confidential information.
> It is solely for use by the individual for whom it is
> intended, even
> if addressed incorrectly.
> If you received this e-mail in error, please notify the
> sender; do not
> disclose, copy, distribute,
> 
> 
> or take any action in reliance on the contents of this
> information;
> and delete it from
> your system. Any other use of this e-mail is prohibited.
> 
> Thank you for your compliance.
> --------------------------------------------------
> 
> 
> 
> 
> 
> 
> -- 
> S. Stein
> Industrial & Organizational Psychology Doctoral
> Worldwide IO Consultancy Team Director
> Industrial & Organizational Psychology
>  Consultancy
> 
> 
> http://www.giantimagemanagement.com
> 
> --------------------------------------------------
> This e-mail and any files transmitted with it may contain
> privileged
> 
> or confidential information.
> It is solely for use by the individual for whom it is
> intended, even
> if addressed incorrectly.
> If you received this e-mail in error, please notify the
> sender; do not
> disclose, copy, distribute,
> 
> or take any action in reliance on the contents of this
> information;
> and delete it from
> your system. Any other use of this e-mail is prohibited.
> 
> Thank you for your compliance.
> --------------------------------------------------
> 
>